From Thursday 17 to Monday 21 April 2014, Nausicaa, National Sea Center in Boulogne-sur-Mer, organizes the 23e Festival of Sea Images, in partnership with the World Festival of Underwater Image. An edition rich in emotions since this year again, the most beautiful underwater images of the moment will be presented. The festival-goers will meet prestigious directors, passionate about the marine world, who will share their sensitivity for the ocean.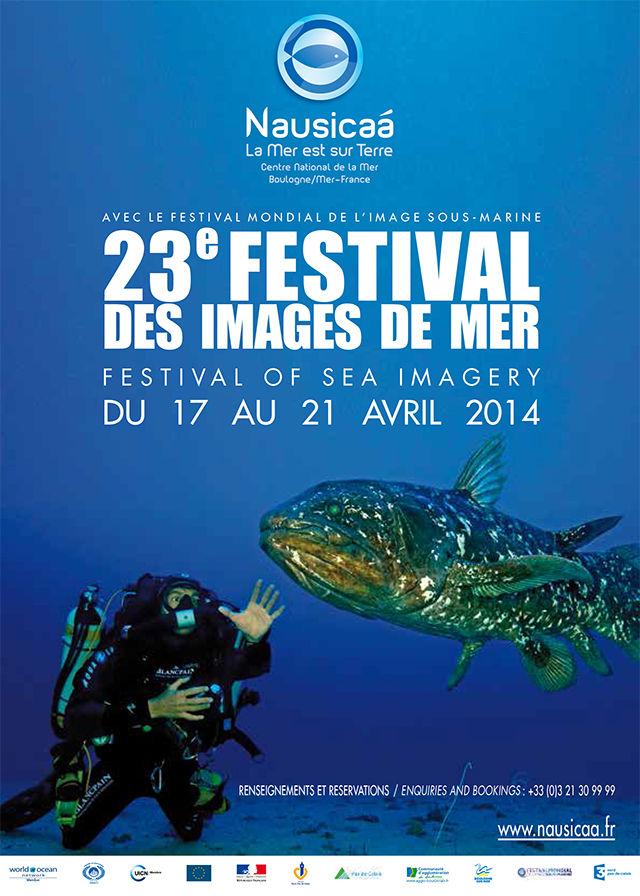 Because we are all citizens of the ocean, Nausicaa, through its actions, exhibitions and events, invites to act to live sustainably while enjoying the benefits of the Blue Planet. On the occasion of this Festival, Nausicaa invites each of us to be an actor of the Ocean.
In addition to the wonderful images that the Nausicaa Sea Festival of Images offers to discover, the 23e edition promises unforgettable encounters ...
Nausicaa will welcome guests of choice on the theme of sharks.
Shark advocate Yann PERRAS survived a 2003 shark attack in Venezuela. Today with a leg amputated, he campaigns for the protection of this animal and will come to Nausicaa to defend this cause. Yann PERRAS has a message and a vision that the Center National de la Mer wishes to relay to its visitors. Today, he is committed to sharks and fights for the preservation of the species. Patrick MASSE, producer and director who won the 2013 Nord-Pas-de-Calais Young Audience Jury Prize, will present his film "Requiem pour un Géant".
Patrick MASSE, an underwater director, has been diving with sharks in all the seas of the globe, including the Great Whites on the island of Guadalupe. He shares his experience and explains the challenges of protecting sharks.
The association APECS (Association for the Conservation and Study of Selacians), which acts in favor of the protection of sharks and rays, and more broadly for the preservation of marine ecosystems, will come to discuss with the public on Thursday 17 April and will propose to go on the hunt for eggs ... ray Saturday 19 april 2014.
A shark specialist in Nausicaa will educate visitors on the need to preserve sharks, during "Meetings with a healer" which will take place on the Nausicaá TV set. Over 140 sharks live in Nausicaa, representing 13 different species.