According to an official source of the Egyptian Chamber of Diving and Marine Activities, more than fifty South Sinai diving centers have suspended their activities because of the recession in the tourism sector, following the suppression of European flights to Sharm el-Sheikh. Sheikh, informs us "Youm 7" last Wednesday.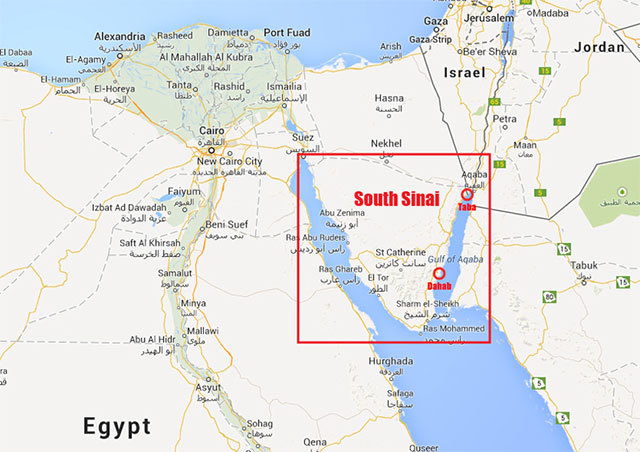 There were some 130 diving centers in South Sinai, but some owners decided to close their centers in Sharm el-Sheikh and Dahab to reduce losses due to the low flow of tourists.
Many of the temporary employees have been laid off and the permanent staff are unemployed while waiting for tourists to return.
Diving is one of the many known activities of South Sinai, especially in Dahab where tourists can watch the underwater spectacle of reefs populated by colorful fish.
The sharp decrease in the flow of tourists would be the consequence of the crash of Russian airliner end of October 2015, which killed the 224 passengers and the crew who were on board.
Following this accident, many countries, including Russia, ordered the evacuation of their nationals from the resort and suspended their flights after learning that a bomb would be the probable cause.
The Economic Counselor of the House of Tourism, Adela Ragab, recently declared that the number of Russian tourists visiting Egypt in 2015 fell by 23,9% compared to the previous year.
The accident also resulted in a decrease of 4% in the number of UK tourists, while that of the Germans increased by 16,4%, from 877.000 in 2014 to 1,2 million in 2015, according to Adela Ragab.
Hotel reservations for special occasions such as Christmas and New Year's Day have also dropped.
The commission of inquiry of the plane crash has not yet formally determined the causes.
With tourism receipts representing 11,3% of Egypt's GDP, the government launched promotional campaigns, offering discounted packages in the hope of bringing back visitors.
source: thecairopost