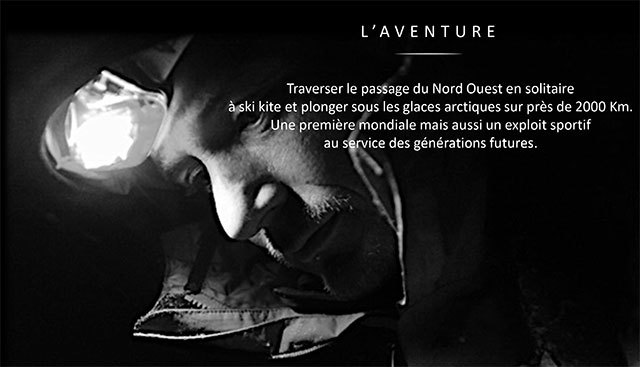 Where does your fascination with negative temperatures come from?
It is not the negative temperatures that fascinate me 🙂 It is the polar world, its environment, its silence, its beauty and, also, its history and its fragility. To think that a drop of water which solidifies could have broken the boats of the first great explorers and that this same drop of water tells us about the past of our climate while acting on our future is fascinating. It impresses me and deserves respect. The world of ice cream has been underestimated for too long. North Pole and South Pole are immensely important to us. It is imperative to preserve them. To do this, on my humble scale, I try and show its beauty and bring back from my explorations a story that makes the general public dream in order to protect this world in a simple and educational way. During each of our adventures, we have also worked on scientific missions that bring back essential information to researchers.
The polar world is in a phase of transition. What we are experiencing now and what we are seeing today will be, in fifteen years or so, a closed chapter in our history. Our children and grandchildren will then have already gotten used to seeing boats crossing at the North Pole. Some islands will be under water but life will continue ... Hence the importance, today, of creating a library of images and raising awareness among as many people as possible.
During your first big expedition, you spent forty-five days at the North Pole. How many days will it last?
Yes, we had spent forty-five days at the North Pole. In Greenland, with my friend Vincent Berthet, we have fifty-one days on an expedition. My next adventure will last from seventy-five to ninety days. It will be long 🙂 Everything will depend on the state of the ice and the wind. I'm going to use a kite in addition to my skis to go faster. I am going to pull two sleds which will allow me, among other things, to balance my equipment which will not weigh far than two hundred kilos, while being supplied in the middle of the course! Inuit hunters will come to meet me in sled dogs to bring me food and fuel ...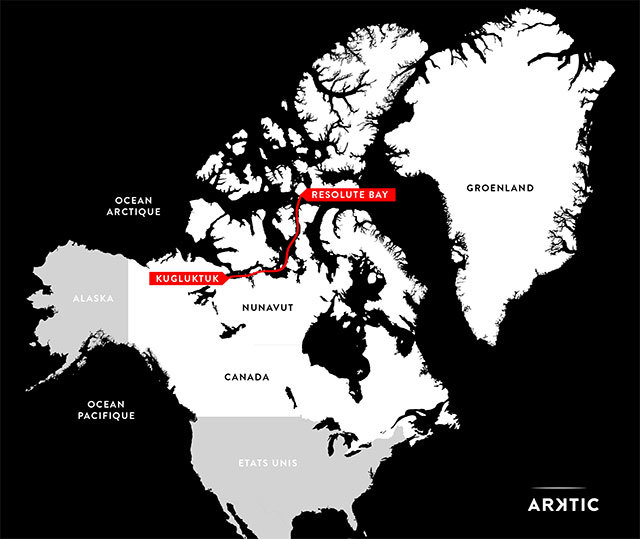 Why alone?
It has always been a dream! I experienced the adventure with eight then two but there, I said to myself that it was the right moment. I think it's a good way to get to know yourself more and to focus all of your attention on yourself. Besides, for the record, I originally planned to lead the Greenland project alone. Well, fortunately Vincent was there… hahahahaha !!!!
And on this project, I asked him if he wanted to partner with me, but he couldn't for personal reasons and he said no. On the other hand, and I am very happy about it, he will take care of my rear base. It is with him that I will be in contact by satellite regularly. Since then, several people have offered me friends that I don't know to come and support me… hahahaha mdr !!!! No thanks guys, it's Vincent or nobody else 😉
A team of how many people do you need to mount such an expedition?
At the start of the project, I work with a small team. At the moment, there are about ten of us between France and Canada. Each has a specificity and a precise role. I am not in control of everything. I need to surround myself with competent people, in addition to being nice 🙂 I work a lot on feeling. I am in a way the conductor who leads everyone to a specific goal. I learn a lot from these collaborators. I cannot thank them enough for their dedication, because working on an expedition is very complex. Nothing is ever certain. We grope our way, making bets. Then, when the project and the budget are complete, the team grows and can become bigger.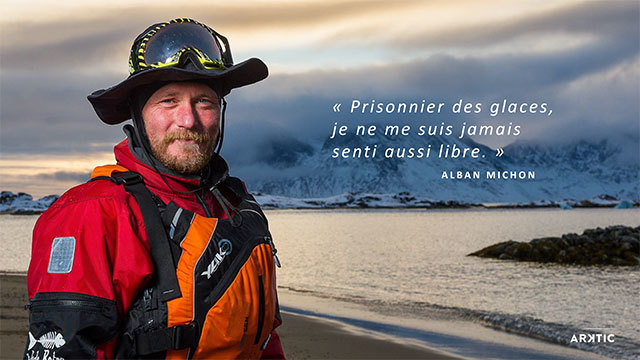 How long does the upstream preparation take?
I started to think about the project a little over a year ago. The last two expeditions have taught me a lot so some things are going faster. Nevertheless, despite my calculations of the distances, despite the study of winds and currents, I took a long time to find a route adapted to my objectives so that the expedition was feasible… at least, on paper!
How many dives do you plan to do?
I have planned to do ten, which may not seem like much… but it is already a lot and very difficult in these climatic conditions. Diving is my passion, my DNA. I couldn't stand to see this mirror from above without seeing the backdrop. I'll leave with a pure oxygen rebreather. This is enough to study ice. The advantage is that there are no electronics and that it weighs less than ten kilos, ready to dive. This way, I will have a few small pre-inflated oxygen bottles and I will not need a compressor or fuel.
During these dives you will collect information on climate change. In concrete terms, how will it go?
For the diving part, the interest is to take stock of the composition of the ice. Are there still places where we find multi-year ice or do we only have single-year ice in 2017? Thanks to satellite data, we already know more or less about the state of the ice. Some satellites show accumulations of old ice. So I will try to get there and not go too far. In winter, on this route, we have virtually no visual information.
Budgets for mounting such expeditions are very high. Who are your partners for this one?
Yes, budgets are relatively high, not to fill their pockets as people can unfortunately often think, but because of all the logistics, very complex in these icy regions. And if we want to do things in a professional way, resources are needed for logistics, for films, for books, for communication and for photo exhibitions, to name a few. Today, we are in talks with several large companies interested in the project but nothing has been signed yet. On the other hand, we already have many other partners who follow us, SEREM, Gore-Tex, Aqualung, Lestra, Benestar, Cenitz-Studio, Malaga Brand and many more. We are also going through the association www.docteursouris.fr allow hospitalized children and adolescents to be able to follow us. They will have privileged access to the internet in order to make them dream and get them out of their difficult daily life. By the end of October, we will communicate more on the progress of the project because, as usual, we are in a hurry on a lot of things!
Follow the project: albanmichon.com