BEES2, CMAS monitor, Regional instructor, nitrox monitor, trimix monitor, video monitor ... Alain Foret, the prolix author of "Plongée Plaisir", has recently created the site www.plongee-plaisir.com.
This site is the link between users of the technical guide series and its authors.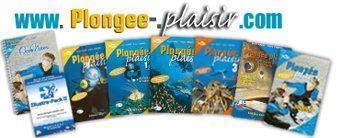 Alain, who never sleeps, has added a "Bathyfolages" section to his site, which is intended to be the link between pleasure diving instructors. As you will have understood, this space is a place of technical information intended for teachers although it is open to all.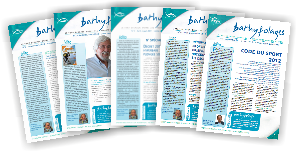 The number 5 of Bathyfolages has just been published. The 32 pages of which it is composed are entirely devoted to the new decree amending the regulatory provisions of the sports code for establishments organizing the practice of underwater diving.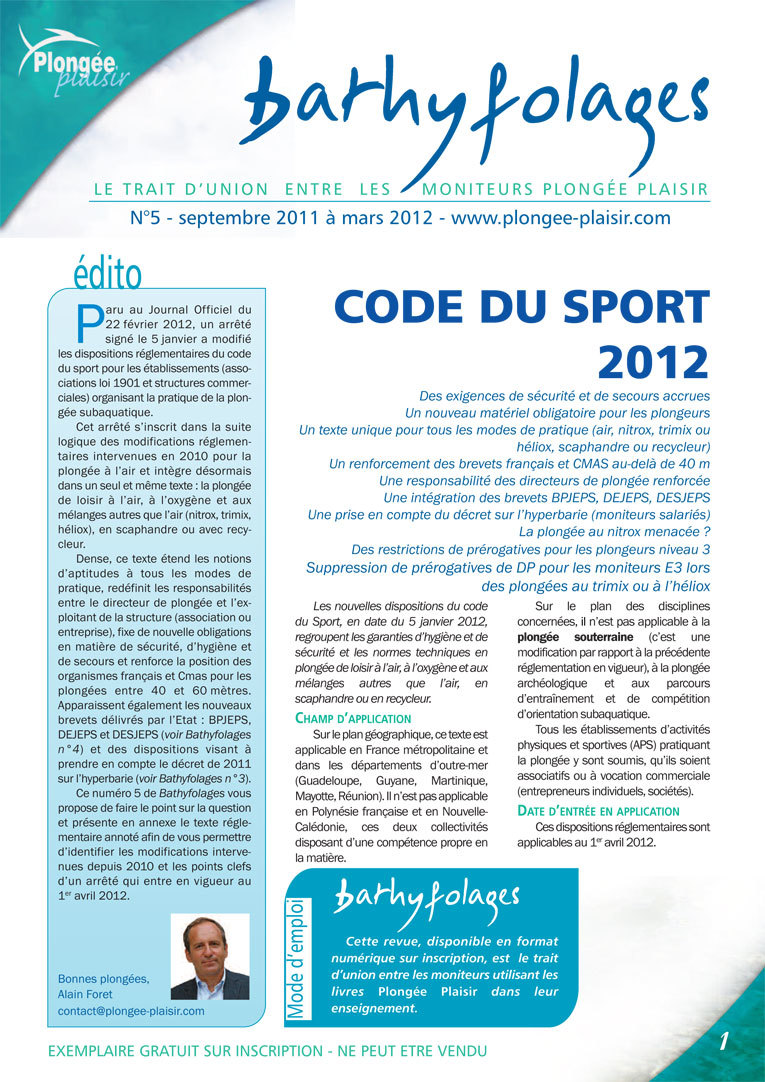 To read this entire issue as well as the 4 previous ones, you will need to register for free.
A real mine of information that we strongly recommend.