This is the story of an initiative of a young association "SOLIDARITY DIVING", immediately in tune with the values ​​of the FSGT that give priority to the popular and disadvantaged by a practice of physical activity, solidarity, and who decides to set up an international cooperation project in Algiers: "A sea, a future! ".


The goal is to train twelve young Algerians to be the best advocates for the protection of underwater environments and coral reefs. This project will be conducted and carried out by volunteer volunteers and diving training will be completely free.
The educational project is developed with the DECAPALM diving center and SOS Children's Villages, whose management team saw the value of such a project in developing the values ​​of autonomy and a sense of responsibility in young people.
SOS Children's Villages has existed for over 20 years in Algiers. The two hundred children of the village are orphans or deprived of parents or placed by the children's judge ... Each house accommodates about eight children, without separation of siblings, who are accompanied by a professional educator. Integrated into local life, young people are educated in neighboring schools. The BAC success rate has been around 100% for several years.
Twelve young people from the village with equal boys and girls, aged 14 to 18, therefore met on June 15 for a week of activity around diving. Very autonomous, from the first day they put into practice a great application for the management of equipment (rigging, unpacking, drying, storage, etc.), all of this in a climate of permanent mutual aid. The wonder, the pleasure of learning and the seriousness were very present during the dives, from the departure of the boat until the docking on the return. As Amine repeated, "MAGNIFICENT !!! ".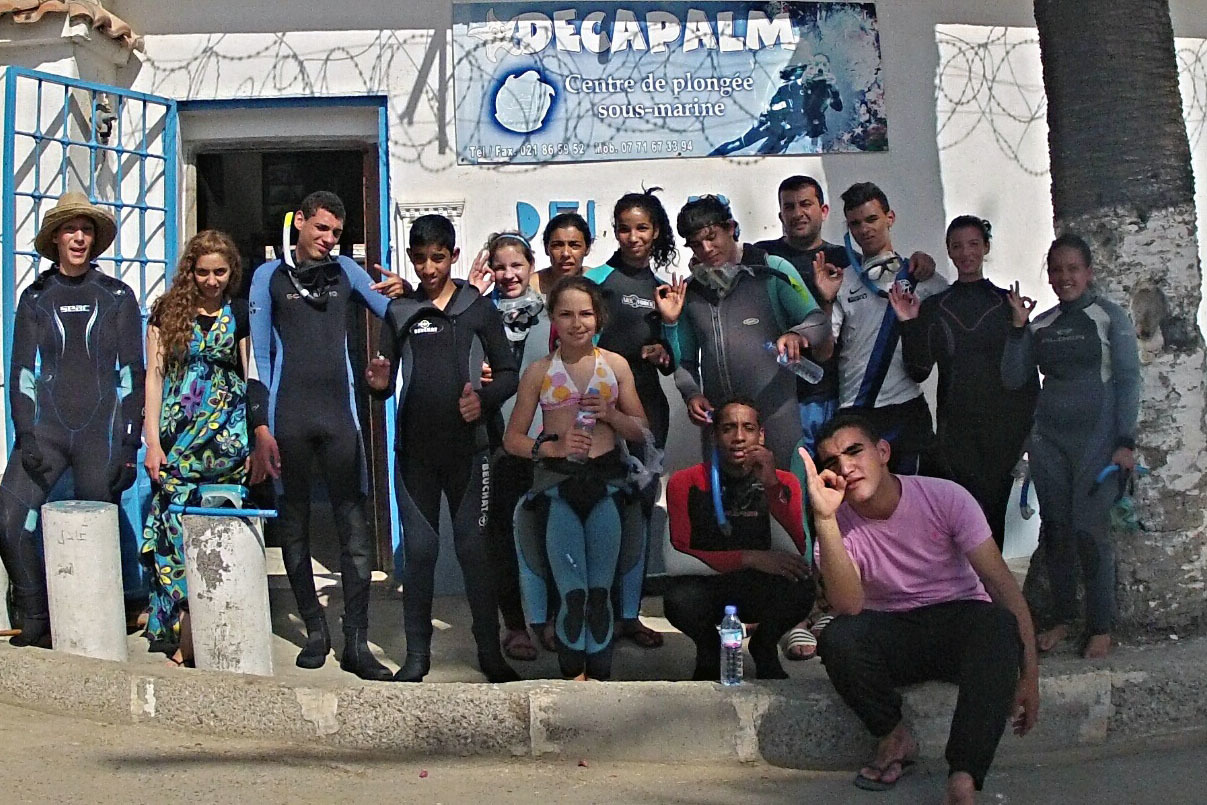 This training was completed by the coral exhibition provided by ACROPORIS, "Reef Thinking", developed with the collaboration of the Port Cros National Park. It has been followed with interest by all students who have understood how important the preservation of coral, which Algeria has one of the largest reserves in the Mediterranean, is important for the survival and development of marine life.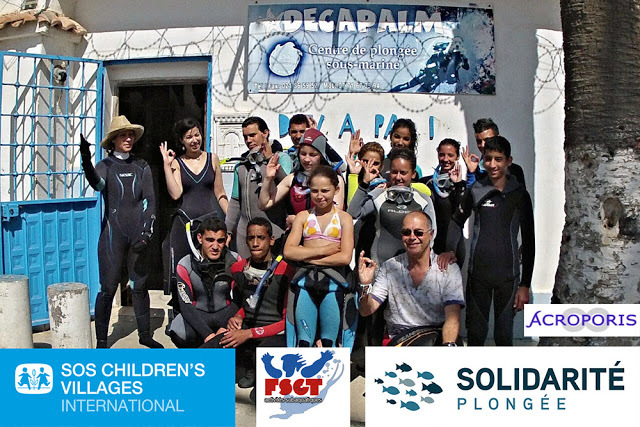 The closing ceremony where we announced their 12m Supervised Diver FSGT Supervised Diver certificate (NF-EN 14153-1 - ISO 24801-1), the continuation of the P1 training of the Algerian diving course, and the delivery of gifts offered by the FSGT, was particularly warm: the young people taking the floor happily to explain what the course had brought them. A very good moment !
Congratulations to the young divers: Racha, Amel, Malika, Nardjes, Fatima Zhora, Amine, Wahib, Arslane, Merouane, Fateh and Chakib.
Press coverage in the Algerian media (around ten articles) also showed great interest in the originality and generosity of this project.
And it is not over since we are already working on the second phase of this project to be followed ...
For more information, to contact us, to help us, to participate or to volunteer in our cooperation projects: http://www.solidariteplongee.org