The Tropical Aquarium offers Internet users the opportunity to participate in a unique competition to win the right to choose the names of the new residents of the aquarium, two very rare specimens of young albino alligators.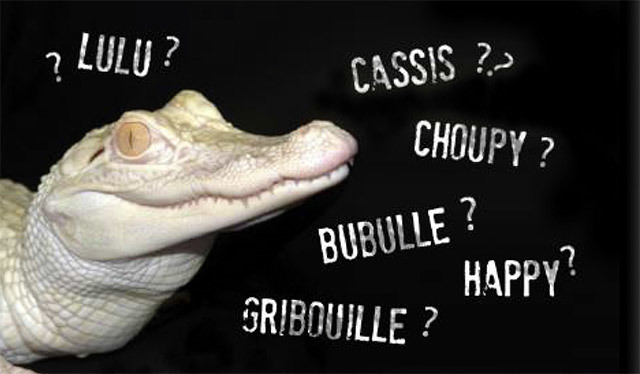 The rarity of these animals comes under the laws of genetics because it is necessary that both parents carry the genes responsible for albinism. This genetic modification makes them unsuitable for survival in the wild, the only living specimens in the world are raised in zoological establishments.
To enter the contest, it's very simple, just go to Groupon.fr then the deal "Nomme Ton Alligator" or following the hashtag #NommeTonAlligator of 1 and 31 April 2014.
The participation is free, the two winners will be chosen by lot among all the participants in the deal.
But beware, it will have to dig a little head because the name will have to be epicene * ... Indeed, given their youth, the sex of these baby alligators is not yet known!
"We want to give a chance to all nature lovers to participate in a unique experience: choose the name that will wear these albino alligators, a very rare species with life expectancy of fifty years! "
explains Michel Hignette, Director of the Tropical Aquarium of the Porte Dorée.
* Epicene, from the Latin epicoenus derived from the ancient Greek ἐπίκοινος "possessed in common", is an unmarked name from the point of view of the grammatical gender. Epicene is a bisexual name that can be used indifferently in men or women.