This is at Lyontonight, Francis Le Guen will host a new conference, this time with the theme: sharks. At the invitation of Fabienne Rossier, founder and president of the association Sharks Mission France, he will tell you about his experience with sharks. And you will end the evening with music!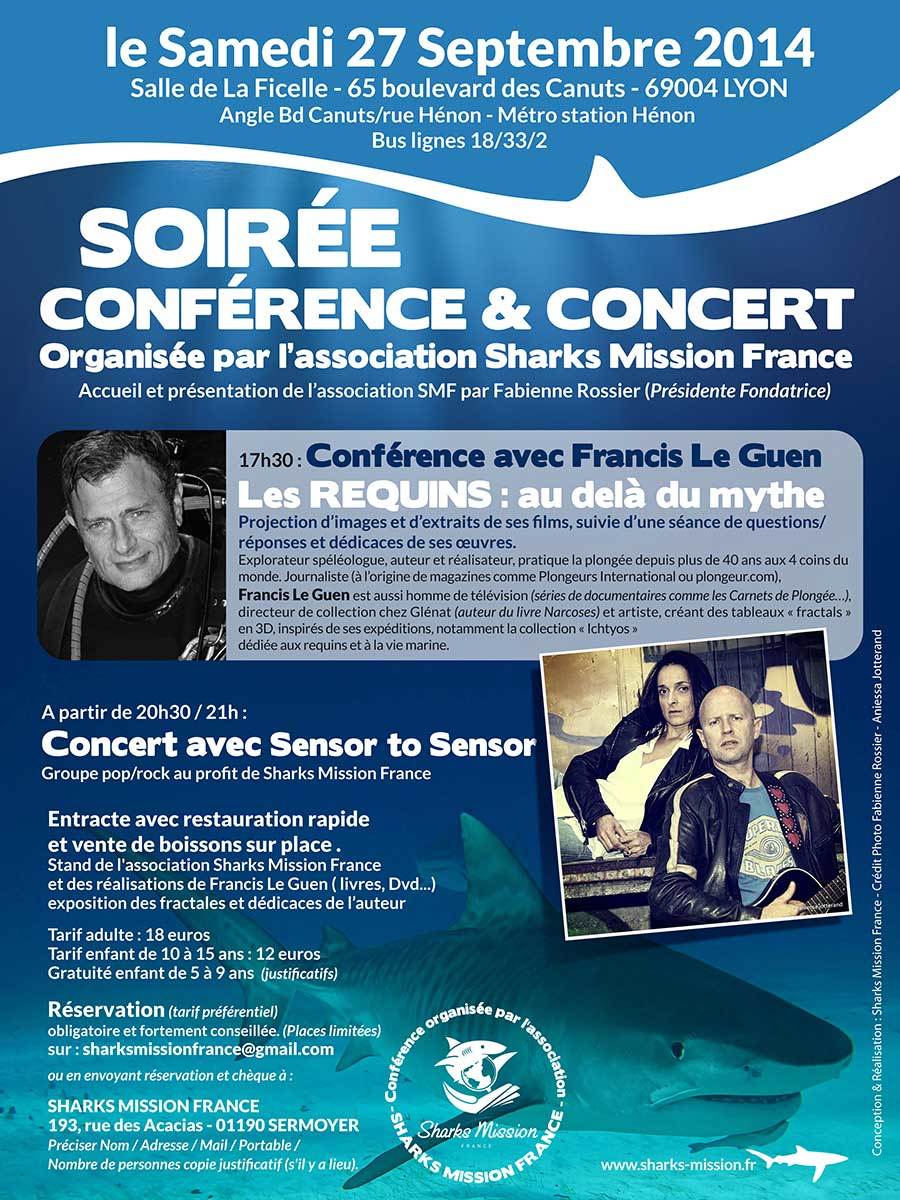 Attention: the number of places is limited to 450. Reservations by email with Sharks Mission France.
Sharks: Beyond the myth
"On the program, film extracts, photos but above all anecdotes gleaned during my travels and dives in the oceans of the world. And conversation. I will of course answer, to the best of my knowledge, any questions you may ask me. I will also tell you about my first encounter with sharks, in Australia at "Dangerous Reef," dives with and, above all, without a cage… "
Some of the topics covered:
The sharks: Dangerous or not?
The phenomenon "The teeth of the sea".
The scarcity of sharks: the example of Shark Reef in Egypt.
Why protect them? Challenges.
Key figures: reproduction rate, disappearance rate.
The chain disasters announced.
We all eat shark without knowing it ...
The key role of associations.
The scandal of Reunion and Australia. The causes of the attacks and the bad solutions.
For or against Feeding?
The hidden senses of sharks.
The fractal nature of the living.
Why I'm interested in fractals What I learned about nature and sharks with them ...
And to keep you patient, a little up on one of friend Francesco's podcasts ...