Mediterranean Dive Spots allows users, all over the world, to choose and prepare their travel destinations in the Mediterranean, based on their research on their favorite activity: diving in all its forms. It gives them access to a platform that offers them high definition (HD) videos of recognition of immersion sites throughout the Mediterranean, for the practice of "snorkeling" (swimming with a snorkel or PMT), snorkeling, and scuba diving. And it guides users to the structures offering these activities.
Using innovative technologies, the application also offers a fun and didactic training: accompaniment to the passage of different levels of diving. The educational contents are commented on by Fréderic Maxant, federal instructor and trainer at CREPS Montpellier.
As for the presentation of apnea, an emerging discipline that is attracting considerable interest all over the world, its technical principles and rules are tackled by Pierre Frolla, world champion in one of the variants of this extraordinary discipline.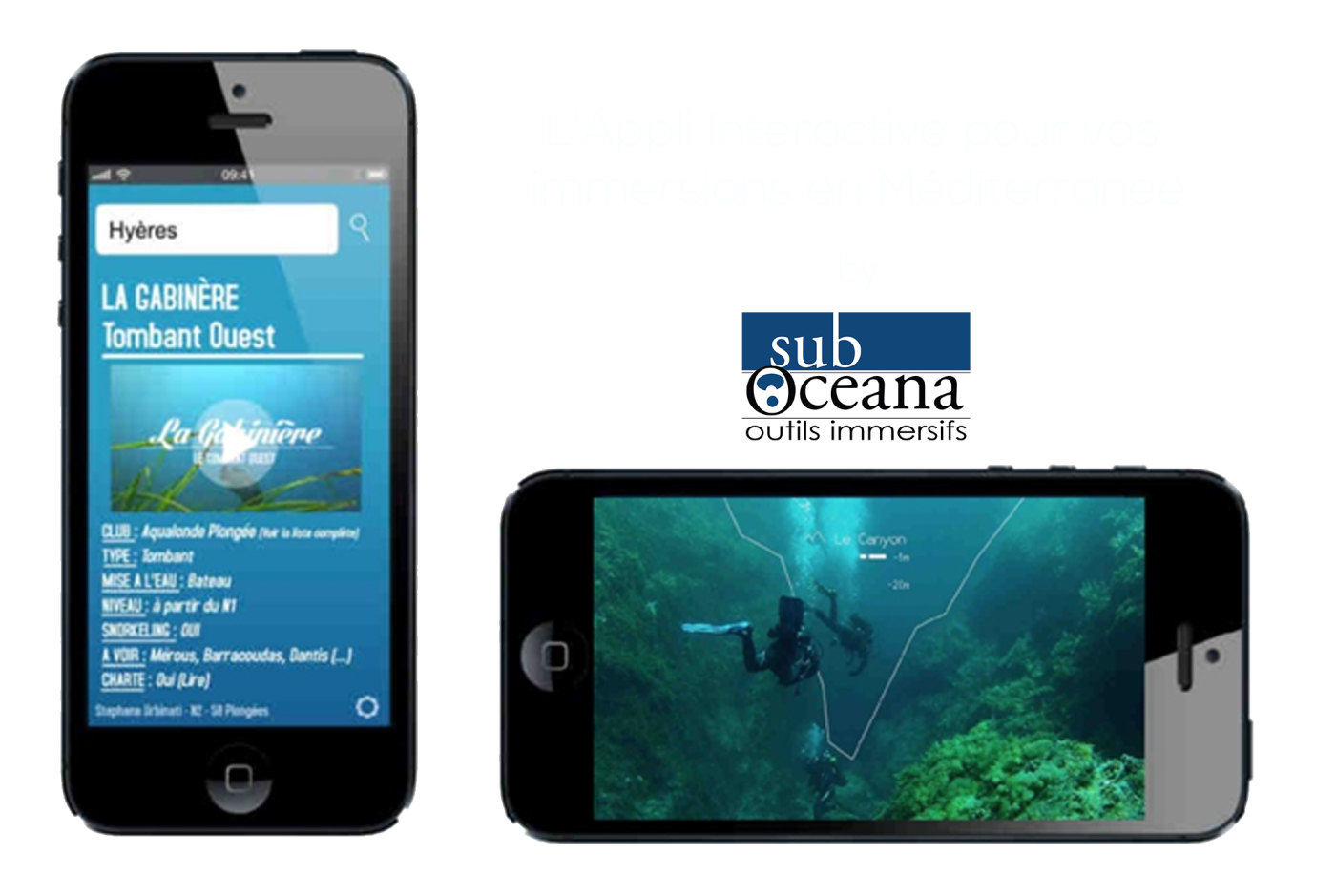 A code of conduct is also integrated into the application in order to raise awareness and empower users in their approach to the marine environment.
The application is downloadable on all smartphones and tablets, and will be free.
The HD videos, lasting around 2 minutes each, will have several functions and uses on this platform.
The user will be able to share their experience directly from the application to their favorite social networks, for example by posting comments on the video associated with the site of their last dive.
"Snorkelers", freedivers and other divers are far from being all equipped with underwater cameras allowing them to bring back and share the images and magical moments they have just experienced. With Mediterranean Dive Spots, they will be able to do this as soon as they come out of the water.
The application will be presented at the next International Scuba Diving Show in Paris, directly on the subOceana stand, where the whole team will be at your disposal to reveal its content to you in preview.
A first phase of tests will be offered to a number of you over the next few days and until next spring, when MDS will be available on all your smartphone download platforms.
More: www.suboceana.fr and on the Stand: H 22 au Diving Lounge