We discovered on the net a project of diving pit out of the ordinary, if there is any ordinary in terms of pit.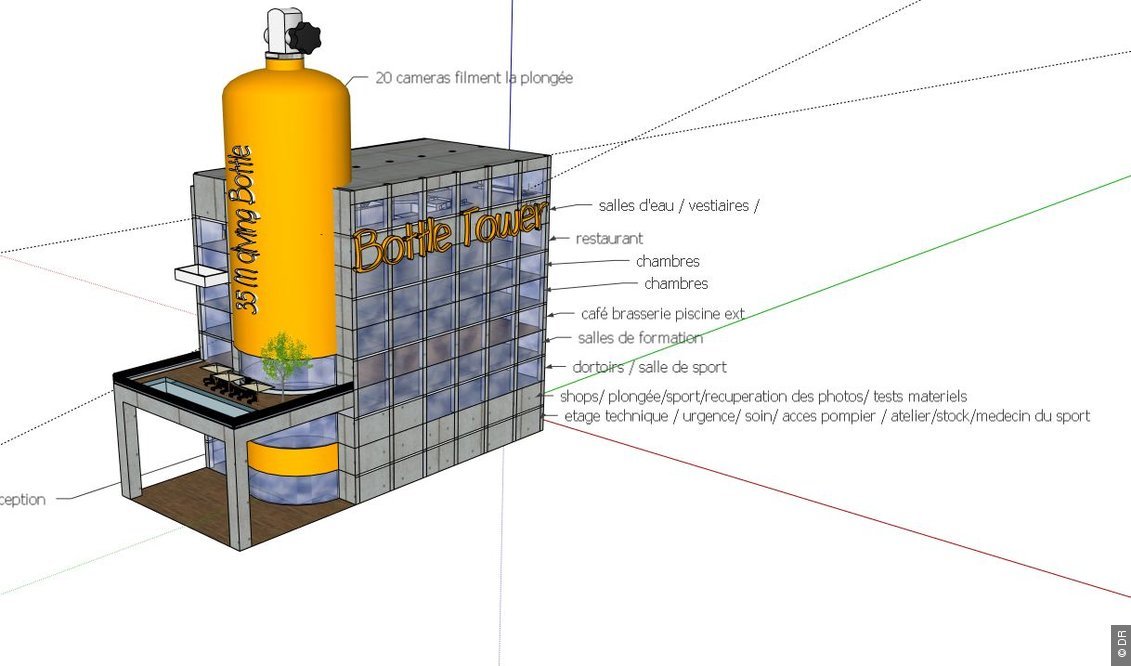 Frédéric Tabary is a designer of French spaces and objects, he offers us his vision: "We will make you dive to a depth of 35 m while remaining at pedestrian level !!! Basically, 4 enthusiasts Patrick Morisseau, Yannick Boucard, Hervé Biron, Patrick Bonnet approach me for a crazy project! A 35 m deep pit armed with an Hors Normes commercial concept. "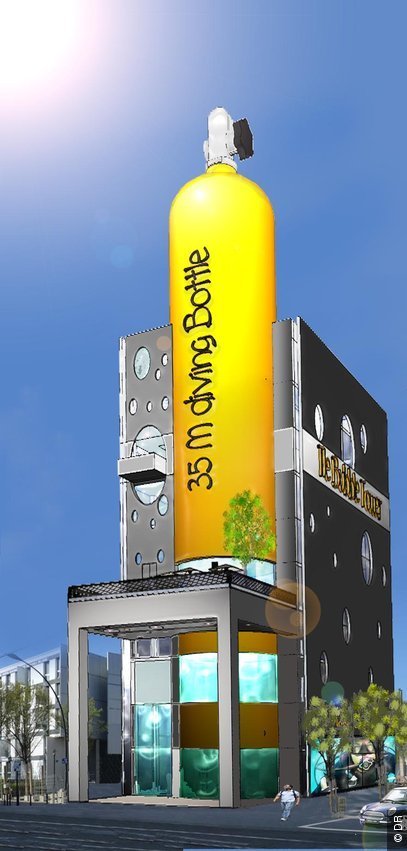 Info or intox… the sketches make you want to !!! Promised Frederic, if you go to the end, we will be present at the inauguration ...
More: www.nostrodomus.fr
The dedicated Facebook page: the35mdivingtower
Today from Nantes, this designer of spaces and objects is best known for two projects: the Villa Hamster (quirky and innovative urban lodge) and the Villa waste. This cultural work (artistic and architectural tool) was produced in 18 days to raise public awareness of waste prevention. ADEME notably highlighted this Waste Villa in 2010 as part of SERD3. Today, this house is one of the symbols of waste prevention in Nantes. Jean-Marc_Ayrault, member of the association proposed to install this house in the eco-district of Bottière-chenais in Nantes. Frédéric TABARY has also taken part in numerous television shows (Du Côté de chez vous La maison France 5, une brûlée dans le belly, C'est malin comme maison) etc. for the characteristics of his work as an interior architect / designer: Microwave elevators, mobile canopies, etc…