The mood of Francis Le Guen
Because sometimes, do not mess around!
Music credits: Erwan & Eric Le Guen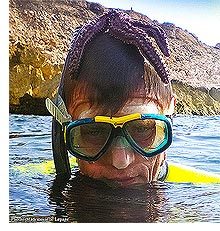 Frankly: you're not fed up, you coral? Me though. The real coral huh? The hard. With all its baroque bad taste, its peaks, its hollows, all this porcelain worthy of a Jacob Delafon exhibition. Me, these whitish, jaunal, beigeasse, greenish colors depress me. Always dive in warm water, clear water, salt water and coral: I feel like walking in a spa!
So obviously, you will tell me that it is an exceptional ecosystem, a reservoir of fauna, and patati and gna gna gna. Yes, I know all that. Still. The coral pisses me off. A little. Must say, I was trained in Brittany, in the forests of moving algae. And then I went to dive underground. In limestone. Fossil coral, well, okay ...
Oh, I see you coming, you're saying, "But what scorpion spike the dive dive Men who filmed us coral TV for televisions to the nausea? Let him first sweep in front of his flat! "
But precisely, I would like! That's the whole problem. Look: in my office I have a map of the world stuck to the wall, dotted with colored pins corresponding to the three seasons of the show. However, because of its structure, I am forced to offer only destinations accessible to French divers. And therefore offered by the catalogs of agencies specializing in diving tourism. Horror: the bedbugs are all grouped in Ecuador! The most popular destinations seem to be stuck between the two tropics… Right in the coral! Some escape a little to the north and south of the planisphere but still remain largely marred by coconut palms, white sand and this soothing, so-called tropical climate ...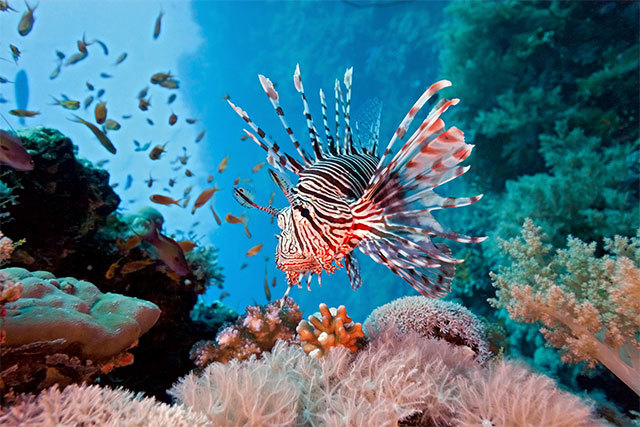 Is it because tour operators already offer the most beautiful destinations? Never mind: the sea is vast. But this choice is simply dictated by the already existing infrastructures for mass tourism. Who claims coconut palms, sun and beaches (without sharks). And it must be said that in Greenland or Iceland, the beaches ...
We are therefore condemned to the "sad tropics". The cancer of the world of travel. Capricorn too, but it has nothing to do, it's an insect!
While my desires for discovering the blue planet are quite different. Wait, I'm going to bite you bedbugs! Laaaa: these islands off the coast of Cameroon, these ice creams in Alaska, this Kamchatka in the Russian "Far-East", this white and blue Antarctica, these sacred lakes in South America, these jungles where tea-colored water meanders , these Chinese sources… Fresh water, cold water, colored, sparkling, volcanic water: that change finally, shit! Bears, otters, giant squids, platypus, algae, and not always those coral fish puppets with their Drag Queen colors: it looks like an ad for printers!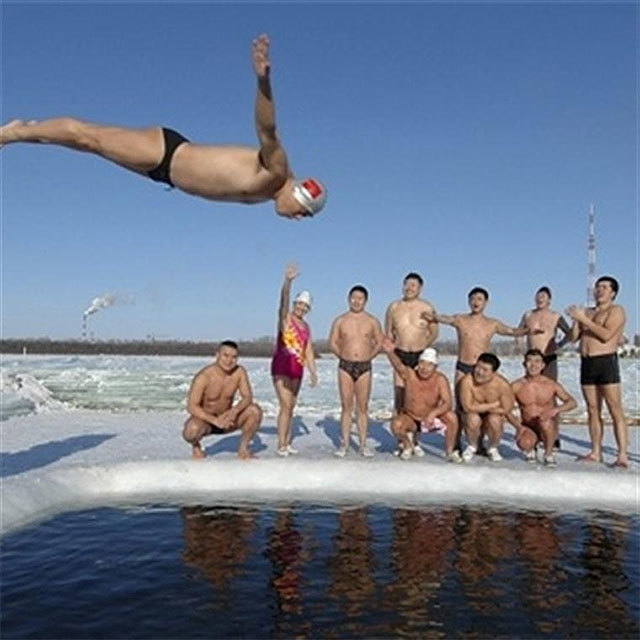 Not to mention that in these landscapes of corals, with their aquarium fish, it is necessary to stand with diamonds, for fear of breaking something! It's a fragile thing here; not intended for mass diving. And it takes years to push back. When it's pushing back! Goodbye then, this dive arm in arm with the sea, to sneak under the foliage laminaria, to slide on his body the long slippery strips of himanthales. An unfortunate palm blow, a catch too much supported and a handful of fucus you remain in the hands? Big deal ! It pushes, quickly. Would a lawsuit be made to the walker for having scattered some autumn leaves? Try the same thing in coral reef china shops, you'll see! We are therefore doomed to dive away: no longer actors but spectators. And again, in the orchestra seats!
All that to see what? Three clownfish fighting in a duel? While going down a river in Jamaica in the middle of the caimans, that has another mouth! And again, we won't blame you if you unravel a little vegetation in the process. Not too much either, eh? I say that because I know divers who are real combine harvesters ... Okay, you get the gist? Avoid "all inclusives" and ask your TO for trips that change their scenery! Even if it means staying with the locals or in a tent. What does comfort matter as long as one has the intoxication of unknown depths… No?
When I started diving, tour operators and recreational diving did not yet exist. Each trip was an expedition. Today, what remains of this spirit of discovery? And yet, the oceans are so vast that they wouldn't fit in the brochures of tour operators. Not to mention the lakes, rivers, marshes, caves ... So, one more effort, gentlemen tour operators: offer us unexplored coasts, on the back of your postcards!
Ah, precisely, I have just been offered a new trip in exchange for a few photos. Let's see, where? Oh nooo, I'll give it to you in a thousand: on the equator… Another rodeo at OK coral! Thank you. I will go diving in the gravel pit.
Text & audio: Francis Le Guen