Diving is rarely represented in literary prize selections, but this is the case here with Trésors by Emmanuelle Levasseur, the second work in Glénat's Carnets de Plongée collection, which we are delighted with. In the wake of Narcosis, this excellent book has just been reissued in turn.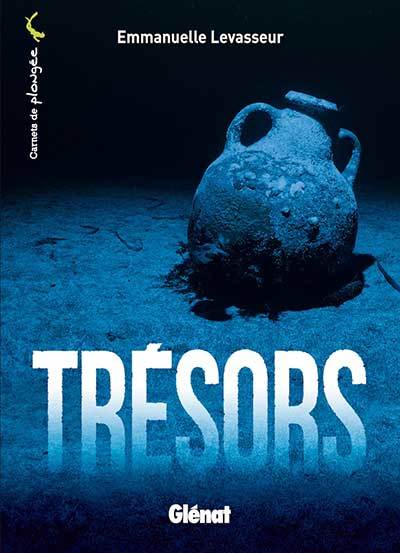 Nausicaa is a marine environment discovery center unique in its kind, both fun, educational and scientific, mainly focused on the relationship between humans and the sea. Giant aquariums, underwater explorations, advanced technologies in the magic of a grandiose staging: everything is there to dream.
Books are essential for raising awareness of the marine environment and the future of the Blue Planet. For the 7th consecutive year, Nausicaa, National Sea Center in Boulogne-sur-Mer, organizes the Literary Prize "Blue Planet" and invites the public to choose the winners from a selection of books. The theme for this new edition: positive initiatives for The Planet.
In 2013, Nausicaa will be the sentinel relay of the Ocean. The National Center for the Sea will follow initiatives of partners around the world to allow everyone to understand, to know more about our fabulous planet and to participate in these actions.
The pre-selected works are on sale in the Nausicaa shop, on the Internet and in many bookshops. The award ceremony will take place on Friday 7 June 2013, the eve of the World Ocean Day.
So, after the coral price for Narcoses, the Nausicaa prize for Treasures? We count on you ! Vote !