FROM JULY 04 TO NOVEMBER 11, 2012
For 40 years, not content to sail the seas of the globe, especially for 13 years aboard the Calypso of Commander Cousteau, then 7 years alongside Jacques Perrin for the shooting of the film ΩCEANS, François Sarano, oceanologist, experienced diver but also remarkable designer patiently filled dozens of logbooks and took hundreds of photos of the seabed.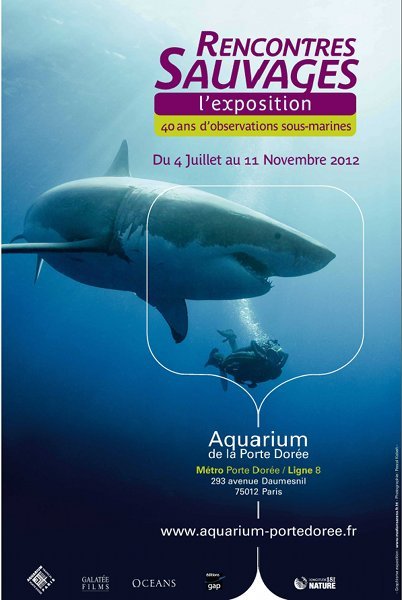 40 YEARS OF RESEARCH AND PASSION
"Wild Encounters", an exhibition designed and produced by François Sarano is the fruit of these forty years of research and passion. Each scrupulously annotated sketch, beyond its obvious scientific interest, is full of anecdotes, emotions that François Sarano invites us to share. There he offers us the unfathomable beauty of the oceans, the overwhelming encounters with wild animals, the marvelous perfection of the seabed.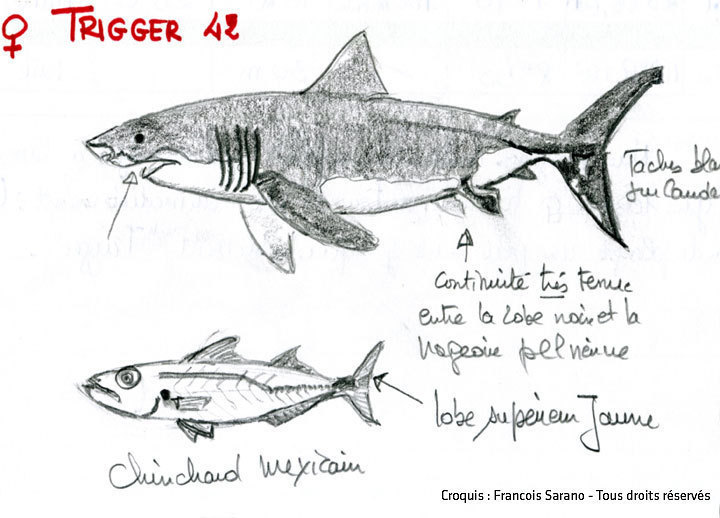 How did you come up with this idea of ​​sketchbooks?
I like to understand and share the wonders of nature. In describing the Calypso explorations, I wanted to provide scientific content based on solid observations but there were no tools on which to record them. So I made an immersible slate usable in diving. The information is then recorded on the sheets which constitute my dive logs. They were not intended to be published: they are my traveling companions, they contain my life on board.
IS THIS A COMMON PRACTICE?
Not really. Few divers take notes underwater, even fewer make observation books. It is heavy work, especially when the dives follow one another quickly.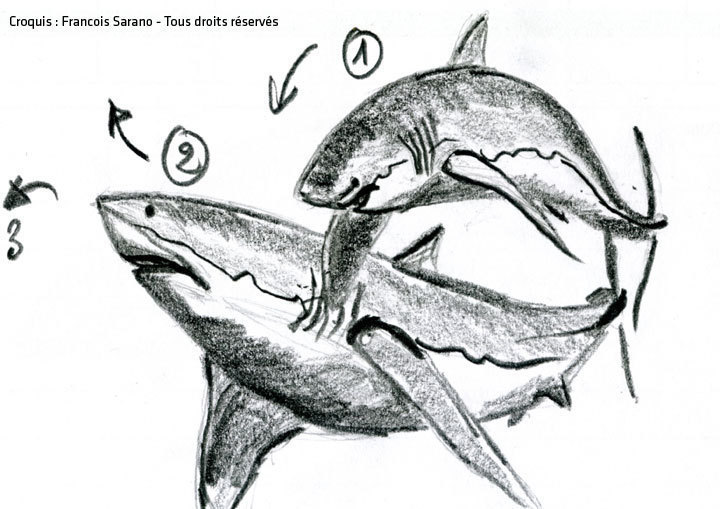 WHAT IS THE INTEREST OF THESE NOTEBOOKS?
Their development forces us to be attentive, to look with acuity, to question ourselves constantly. Some of these observations have been published in scientific journals but it is above all a testimony.
HOW DO YOU WORK?
The need for the most fair and precise restitution involves diving in and looking differently, in doing so I find what is unexpected in what is known. I also believe a lot in the method, I need the elements to tell a story, each dive is equivalent to 4 sheets: the sketches and 3 pages of notes. These are hours of work and questions. I sometimes compare these notebooks to an impressionist painting, each observation in itself is like a stain of color but added up over forty years, it becomes a painting that I am continually refining and refining. It is a pleasure to relive, thanks to these notes, the overwhelming encounters that the Ocean offers us and to share them!
AROUND THE EXHIBITION
On the occasion of European Heritage Days and as part of the "Wild Encounters" exhibition, François Sarano will host two conferences which will present his thoughts on 40 years of scuba diving and the evolution of marine environments.
Saturday September 15 from 17 p.m. to 19 p.m.
Sunday September 16 from 15 p.m. to 17 p.m.
Free admission, limited seating available
Palace of the Golden Gate - Tropical Aquarium
293, avenue Daumesnil 75012 Paris
Tel: 01 53 59 58 60
Find out more about Francois Sarano's Notebooks: CLICK HERE