If some draw from their half-full block at the ascent a somewhat vain gloriola, it is true that consuming little is an advantage: it allows above all to prolong the pleasure of diving, but also to ensure safety, without fear of the air failure. Here are some tips for leaving the pumping camp.
A PHYSIOLOGICAL CONSTRAINT
Basically, we are not all equal. And our lung volume directly conditions our consumption. In an adult individual, the amount of air needed for each breath can easily vary from one to two, or even more. Some small lungs barely exceed 3 liters, others blithely reach 8: and against that, there is nothing you can do. In addition, some argue that women, whose fat mass would be (in theory anyway ...) more important, consume less because they must feed fat and not muscles, more greedy ... But this being stated, for equal lung volume, and for divers of the same sex, not all consume the same thing. And each of us, depending on our state of form, our behavior underwater, can see our consumption vary dramatically from day to day.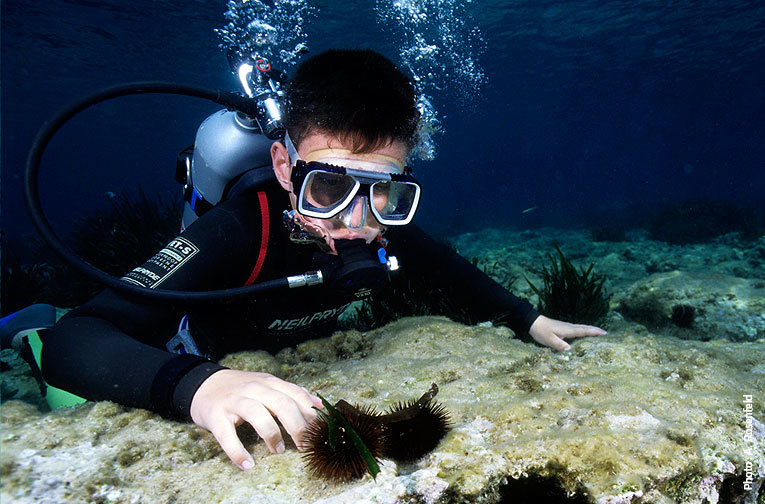 DIVING "NO STRESS"
Stress, fatigue, poor general shape, are all factors that will contribute to making you consume a lot of air. We can never say it enough, we dive if we want to dive, and not to make a profit at any weekend or cruise! Also take the time to equip yourself quietly, not in a panic by looking everywhere for your mask because the others are already in the water. And take the time to calm down too before going down. Finally, do not consume, even if back on the surface some swaggers throw themselves on you to check "how much you have pumped", an obsession: the simple fact of being afraid of overeating risks making you overeat!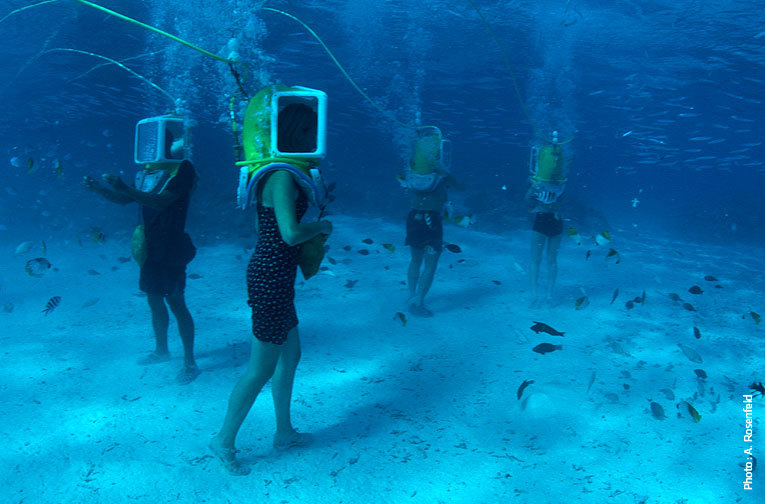 SAVE ITS MOVEMENTS
Once at the bottom, be slow! No need to palm like crazy, save your energy as much as possible: the less you will fin and the less you will consume. Prefer amplitude and flexibility, let yourself glide through the water. And if you're diving with distance junkies, make them wait, hang around. Avoid, in the same sense, fighting against the elements, desperately trying for example to go against the tide. Any effort is paid for in cash in terms of consumption.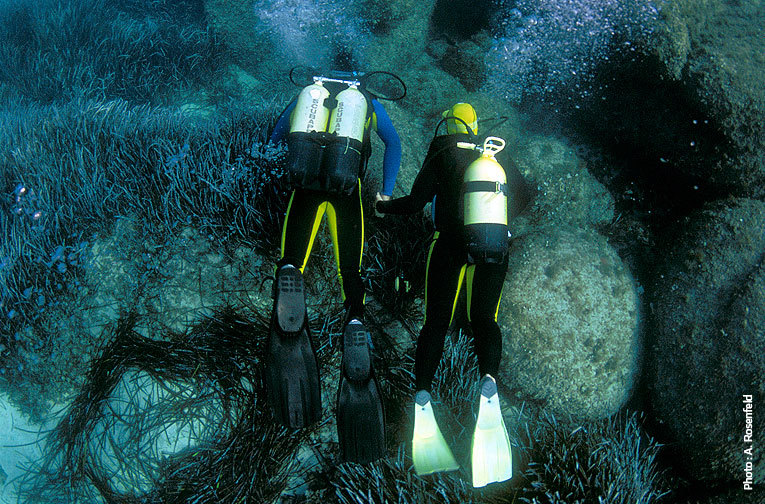 HAVE SUITABLE MATERIAL
Hardware also matters. In the first place, it is the choice of clothing that is important: if you are cold, you will very quickly overconsume, since your body will have to expend a lot of energy to keep itself at temperature. It is therefore absolutely necessary to provide a combination suited to the conditions, but also to your body type. Adjusting your regulator can also save you precious diving minutes. It should be as flexible as possible, so that you don't have to put in the effort of inspiration. In general, you must also be as hydrodynamic as possible: photographers for example, who must drag large boxes and flashes mounted on articulated arms, necessarily leave with a disability.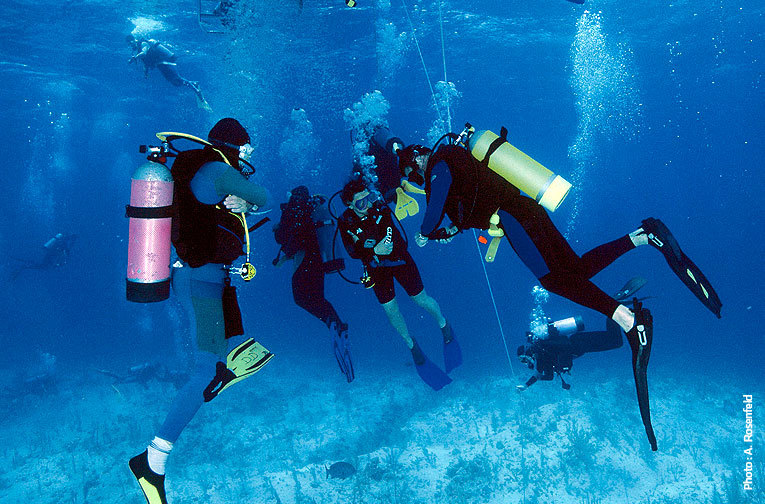 Beware of ballasting
If you are overweighted, you will consume a lot of air, often much more than your well-balanced diving companions, and it will be necessary because of your shortening of the trip. On the one hand, you will have to provide large amounts of air-consuming effort to get around; on the other hand, you will spend the dive inflating your stab, then emptying it because you start to climb dangerously, and so on. Ditto if you are not weighted enough, since here again you will have to make considerable efforts to keep you at the right depth.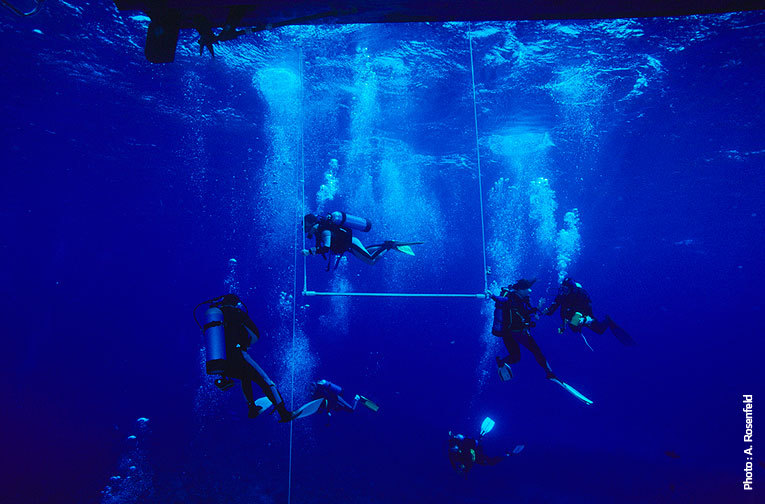 LEARN TO BREATHE BETTER
You also need to learn to breathe. And here again, calm and relaxation must be the key words: a slow inspiration followed by a deep but quiet exhalation, possibly with two small seconds of restraint between two cycles. Attention, it is not a question of trying to make apneas to save its air, it would be at the same time dangerous and useless since you would inevitably catch up with the following inspiration. The goal, as with kicking, is to favor amplitude and calm.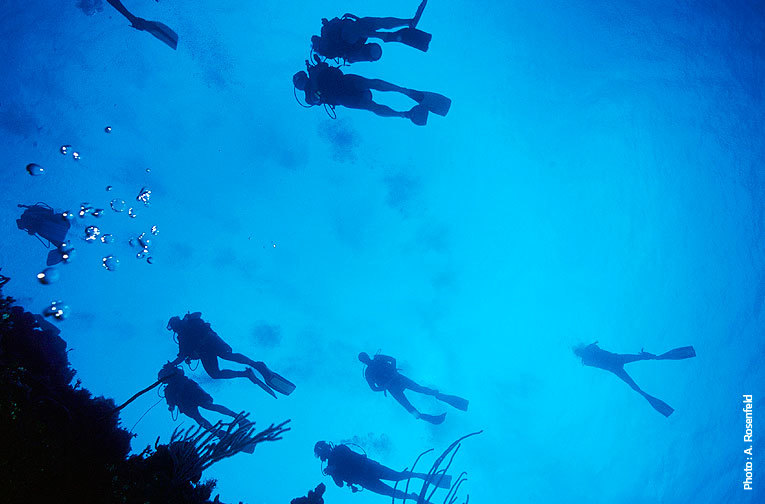 USE THE LUNG-BALLAST
Tell yourself that you operate exactly like a small submarine: expel the air and empty the ballasts, you sink, fill the ballasts and go back up quietly. This is called the lung-ballast, the absolute basis of diving. And it is only by perfectly mastering this technique, knowing how to inspire but above all to breathe out correctly, that you will be able to acquire perfect ease. And you will see that very quickly, simply by filling and emptying your lungs, you will be able to go up and down without making a movement: you will therefore neither have to flutter nor waste your air by filling and emptying your stab without stopping .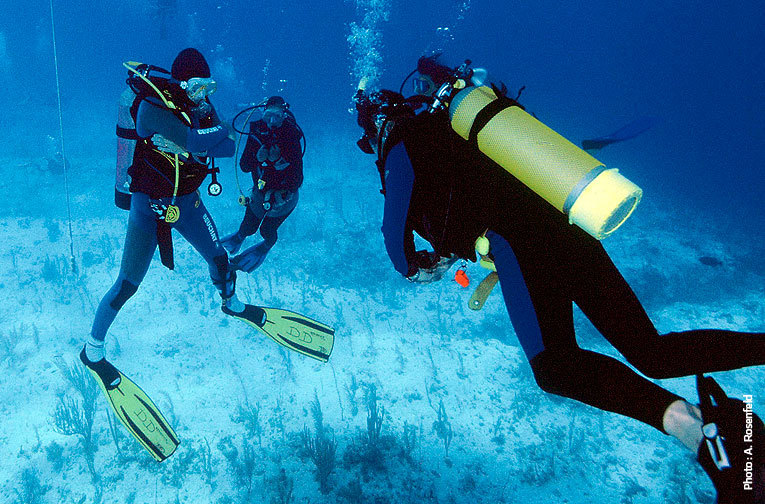 AND DON'T WASTE UNNECESSARILY
Finally, hunt for small wastes that "puff" each time a few liters, and put end to end are important: for example, if you wait on the surface for the rest of the dive, avoid breathing on your regulator. Also avoid playing with your stab permanently if this is not necessary.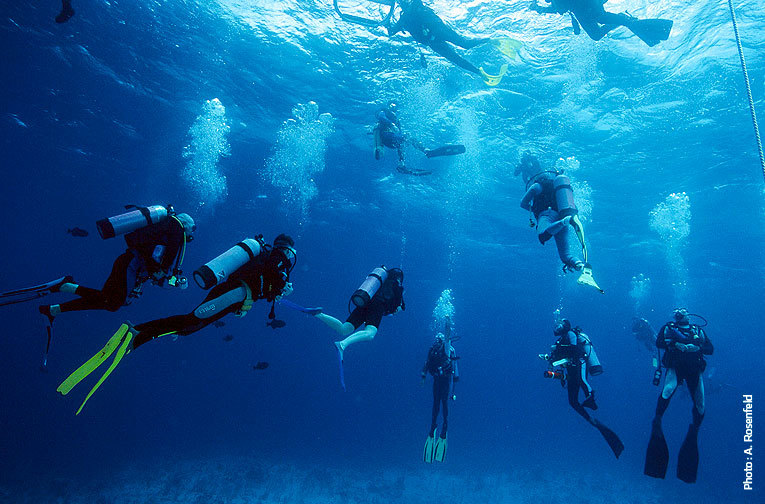 IN CONCLUSION
A priori, the more you dive regularly, the less you will consume, even if some are greedy all their life than others despite very regular practice. Calm and "zenitude" are the only good solutions, which one could also quite simply call aquaticity. And if you are more of a heavy consumer, opt for shallow dives to fully benefit from them: better to come back "satisfied" from a long dive to 20 meters than a little frustrated, with an empty tank, from an incursion at 40!
Text: Isabelle Croizeau
Photos: Alexis Rosenfeld