33% of French people are overweight, and 10% (6 million people) are obese. According to figures from 2009 obesity has almost doubled in thirty years, and the population of divers is no exception: starting from the idea that the most "plump" desaturated less well, the Marseille company physio-extrem has developed decompression tables taking into account the BMI.
UNIVERSAL INDEX
We all know roughly what is a Body Mass Index, the ratio of our weight and height in centimeters, squared. Its analysis depends of course on our musculature, our frame, more or less heavy, but this index nevertheless gives ranges that allow to define an overweight, usually established from a BMI greater than 25.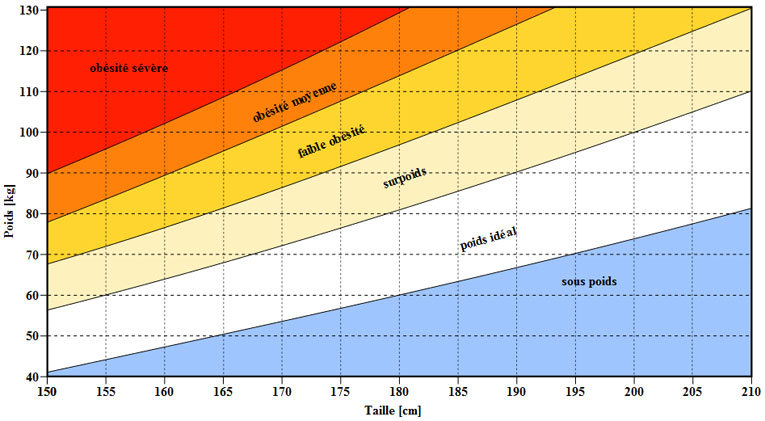 BUBBLES IN THE GREASE
Being overweight, as long as it does not induce particular pathologies, is not a contraindication to diving, even if the aptitude check must also take this aspect into account. But the fatty tissues "trap" the gas in a way more, the bullary level is higher, and the desaturation does not take place in the same way. Physio-Extrem has therefore developed dive tables that increase the duration of the stops, depending on the BMI. Several columns allow everyone to locate themselves, and to adapt their decompression. Two versions are available, Air or Nitrox 32%.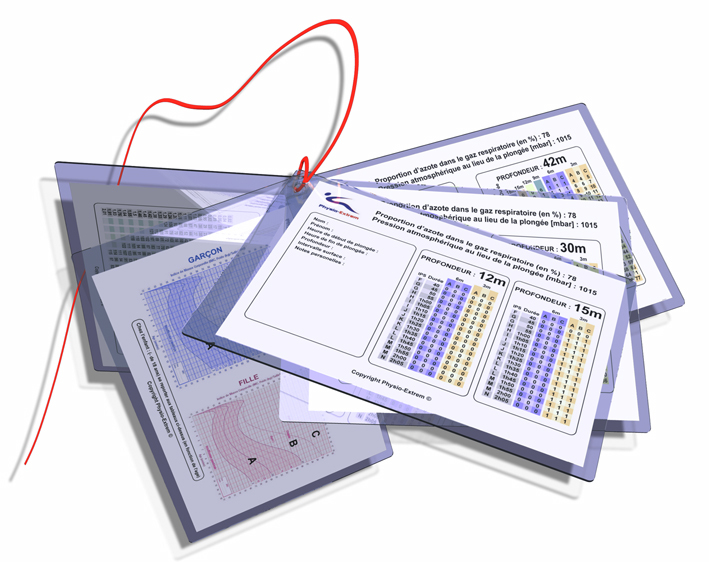 A POINT SCIENTIFIC ACHIEVEMENT
Since 1975, in France, the Dop Pler Bubble Detector has made it possible to control professional decompression programs in very different situations, thus contributing greatly to the improvement of safety procedures in sport diving. "It is now certain," explains Pascal Zénatti of the Physio-Extrem company, that the safety of the diver is all the greater as the degree of bubbles detected is low (Code of Spencer and Johanson). As a result, detection by the DOPPLER effect of circulating bubbles currently remains the most effective method for improving the safety of divers. The objective set during the realization of the Physio-Extrem table was to allow overweight or obese divers to exit with the same degree of bubbles as divers with a BMI below 25. "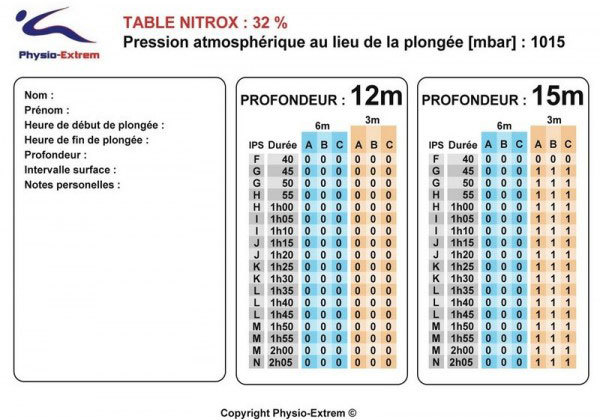 A PRECAUTIONARY PRINCIPLE
The lengthening of the bearings bears on the depths of 6 and 3 meters, which would seem the most likely to improve the quality of the desaturation. Of course, it will vary depending on the individual, but it is a precautionary principle. With regard to deeper levels, an increase in their duration would not help the desaturation, on the contrary it could supersaturate certain tissues. The best solution, even if these tables can improve the safety of overweight divers, would still be to strive to return to the standard of weight, and to avoid as much as possible to dive outside the safety curve.
Find out more: Physio Extrem