Passionate debates, muscular shouts, shark feeding is one of those subjects that it is better to avoid if you want to have a good evening ... Aware that the front page of this Mag could trigger the passions, even the wrath of some, we have surveyed and would like to try to inform you better about this practice ...
For the record, the shark finning is this cruel fishing which consists in rejecting the shark most often alive to the sea after having exclusively removed its fins.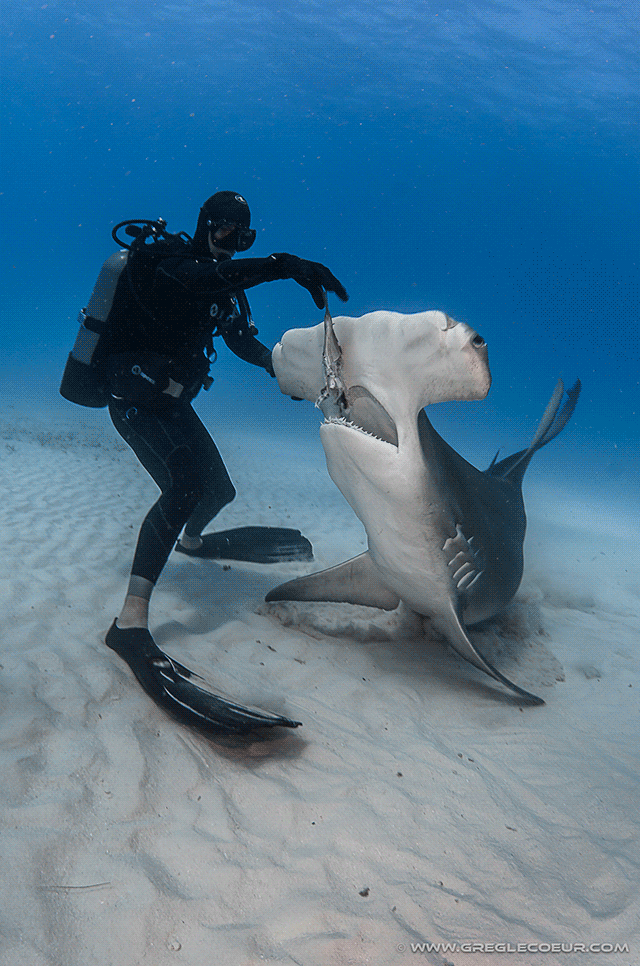 An economic logic
Dive tourism is an important source of income for the Bahamas, Honduras, and Palau, to name a few, and sharks in general are a huge attraction for divers. In Australia, researchers at James Cook University have estimated that a gray reef shark makes $ 3.300 a year for the Maldives' tourism industry. Compared to the $ 32 a fisherman would earn if he sold that same dead shark, the math is quick. At first reluctant, the fishermen of the Maldives quickly understood the advantage of sustainable fishing, especially as financial aid made it possible to support their efforts. The Bahamas now make over $ 80 million a year from shark diving ...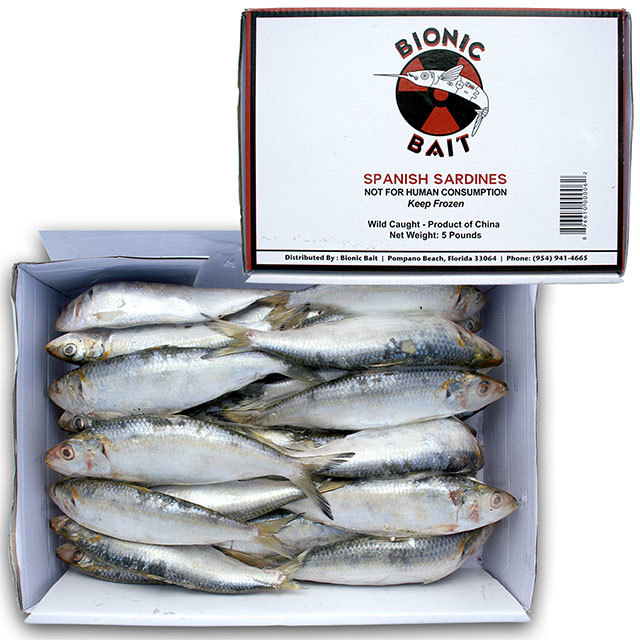 Big game fishing and shark feeding are such an economical market that companies are selling bait in boxes where everything is ready: all that remains is to thaw and immerse ...
Ecotourism: impact on sharks
A shark is more valuable alive than dead for tourism professionals who organize dives to observe them through feeding. In concrete terms, does this have an impact on the behavior of sharks? The animals might indeed tend to stay on the dive area, where they are sure to find their food.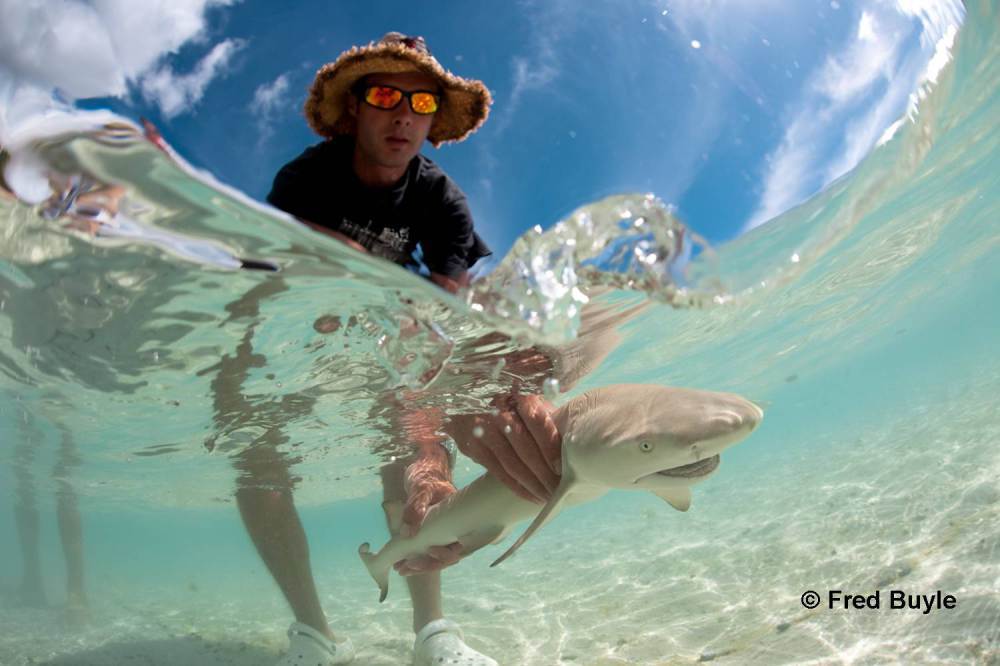 Le Dr. Johann Mourier, a researcher at the Center for Tropical and Mediterranean Biology and Ecology, specialist in sharks, gives us his opinion:
"There are clearly changes in the behavior of sharks, but they do not fundamentally alter the functioning of their population. In fact, the impact on animals is linked to their attachment to their home and their territory. Blacktip shark populations, for example, are more sensitive because their spatial range is restricted. Recurrent feeding on the same site could therefore have long-term consequences for them. On the other hand, the behavior of more migrating species, such as tiger and lemon sharks which, having less regular interactions since they move more and continually leave the impact zone, will hardly be influenced. The feeding will remain punctual for them.
If the activity is well managed and I insist, if it is well managed, there are no major risks for humans. You should know that when we talk about food it is only very small, insignificant quantities. Generally speaking, a shark will only ingest one fish head per dive. Can we then speak of conditioning? I think so, but in a very relative way, because outside of feeding hours, sharks return to their normal activity. "
Mike Neumann's example in Fiji
When Mike Neumann arrived in Pacific Harbor several years ago, the situation was alarming. The reef was empty of fish, with the only responsible for this ecological and economic disaster, fishing. Mike offered a partnership to the village chief. The maritime facades belong to the villages. Mike pledged to rent the reef for a fee and in return the locals committed themselves to no longer fish on this part of the reef, which would become a protected area and, therefore, a marine reserve.
At the time, Mike's ambition was to create a diving center where he would employ the people of the village and train the younger ones. And he applied tribal law in his business. Rusi and Manasa thus became the actors of this incredible spectacle. They are the only ones who feed sharks and doing it by hand allows them to control shark stress and activity. On days when sharks are too nervous, for example, they stop feeding them. And today, it is clear that the reef is teeming with life. Tourists flock, to the delight of the inhabitants of the village who have understood the interest of such a development.
The example of Playa del Carmen
Here too, tourism has changed attitudes. Ten years ago, sharks, especially bulldogs, were caught in Playa del Carmen. But in a few years, this spot has become a must for divers who want to discover this animal in its natural environment. He is now respected.
Some diving centers practice feeding. Others do not use this technique. Unanswered question to date: do not the latter also benefit from the practice of the former?
The opinion of Steven Surina, who practices feeding
"Under ideal viewing circumstances feeding is not necessary or fundamental, however it is sometimes the one and only way to see sharks up close! From this point of view, it is interesting for two reasons. It allows and observation and education. And contact with any group of animals significantly increases sensitivity to that animal.
Feeding is practically the only opportunity to observe rare or endangered species, while strongly sensitizing divers to their disappearance and the destruction of their habitat, to name just these two aspects. For more than 30 years, the diving industry has devised different feeding techniques to attract sharks. Some methods have no other interest than to generate a spectacle, while others are instructive. In general, I think that feeding, or feeding, as the Anglo-Saxons say, should always have an educational role, otherwise it is of no interest other than economic ".
Techniques and methods
Le chumming, broumégeage in French, consists in creating a current of odors, called "chum line". The goal is for the shark to perceive a concentration of scents that will seduce its senses and allow it to trace the flow back to its source. The priming, called "chum", can consist of very small pieces or fish concentrate in oil, for example. With "chumming", the shark is not fed. He chooses himself to go up the flow, to stay or to go. This is a common step when fishing. Man only perpetuates ancestral techniques used by peaceful river stud fishermen as well as by sportsmen for big game fishing!
Le baiting, priming in French, also consists in producing a current of odors, "chum line" in English, thanks to fluids and fish particles filtered through a container, the "bait box" in English. This perforated box contains fish and remains closed so that the shark cannot grab the pieces and feed on them. He therefore freely decides to continue his investigation or to leave when this hermetic box no longer interests him. This method seems acceptable, the diver remaining at a distance and not going in the direction of the current. Indeed, the shark swims against the current towards the box. He reacts the same as if he found a carcass in the ocean. Although artificial, this technique allows the shark to be observed in a natural way and as soon as it loses interest in the box, it resumes its usual occupations ...
Le Feeding, feeding in French, consists in directly feeding the sharks. This term of "nourishing" needs to be qualified because, in spite of the chapels and the received ideas, an animal of several tens, even of hundreds of kilos, cannot feed on some waste or on fish bones, all the more that sharks come in numbers to the feeding area.
Other avenues for reflection ...
In the Maldives today, at nightfall, most diving cruise ships are equipped with searchlights to attract plankton to bring in mantas. Everyone finds it wonderful… but isn't it also feeding?
More than one hundred million sharks are fished each year. Fishermen often do not even eat their catch. They are just trying to feed their families by selling their fish. Is it not more interesting to make them benefit from the financial windfall of tourists by making them aware that fish, including sharks, bring more money in the water than in the net?