When writing the article on sidemount, a (r) evolution, published on the previous Le Mag N ° 71, we were surprised not to find any information about this practice on the FFESSM website…
We had therefore sent an email to the "Fédé" in order to find out about it. Their response was unequivocal:
"Sidemounting is currently an epiphenomenon in France and the FFESSM has not set up training on this subject. It is by no means mandatory to have training to dive with the bottles on the side instead of having them in the back. "
Jo VRIJENS - President of the National Technical Commission.
We did not consider it useful to echo it in the said article, the sterile controversy not being our cup of tea.
However, we just got the latest issue of "The Undersea Journal", which is the journal for pros at PADI and the cover features two divers equipped… in sidemount !!!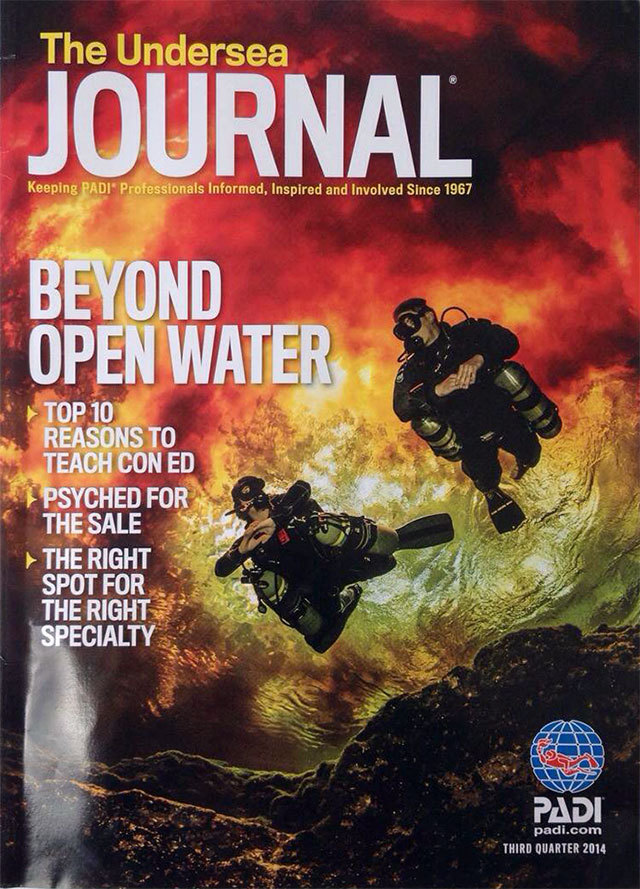 Inside the newspaper, we discover that these specialties, two in number, have been offered since 2012 and that they have respectively jumped 112% and 76% !!!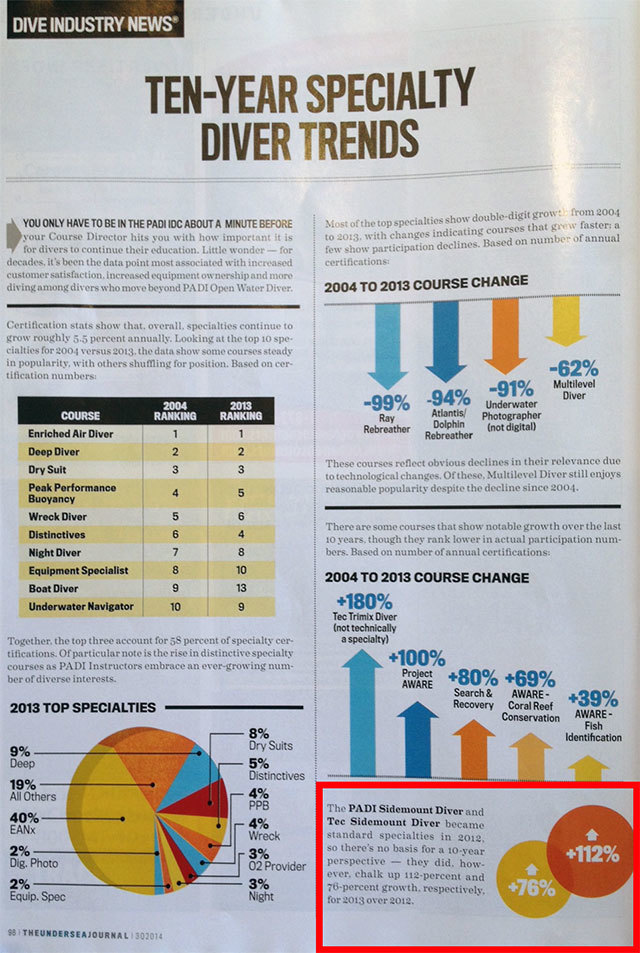 Is it really wise to close the door to a specialty that is creating real enthusiasm across the Atlantic ... as well as among all the divers I know who have had the opportunity to learn about this technique?
However, is it not by exploring new avenues that we could avoid losing thousands of licensees again this year?