"Corallium Rubrum, the red gold of the Mediterranean": France 3 broadcasts this afternoon at 16 pm a 26-minute documentary, directed by Jérôme Espla, produced by 13 Productions and Moonfish Productions, and exclusively on scuba-people.com (just below>. To dive once again into the millennial fascination exercised by red coral, we asked Jérôme to share with us the magical encounters he has made during the shooting: whether they are coralists, jewelers or scientists, all those who approach him talk about it with the same passion.
ALWAYS RETURN TO CORAL
Jérôme Espla is no exception. After having already worked on the subject a few years ago (Le Sang de la Méduse, documentary of 52 'produced in 2005), he also returned to coral. As if the fascination of Mediterranean red gold spared no one. This time, he gave the floor to various personalities, through their career, their profession, and their relationship to coral. "Red gold, explains Jérôme, is not only bewitching for coral fishers, but for all those who approach it too closely. There is an attraction, a fascination, indescribable sensations that make us always come back to this mysterious animal hidden in the depths of the Mediterranean. And what I wanted through this documentary is to bring a bit of dreams, beautiful images, messages about the environment and human adventure. "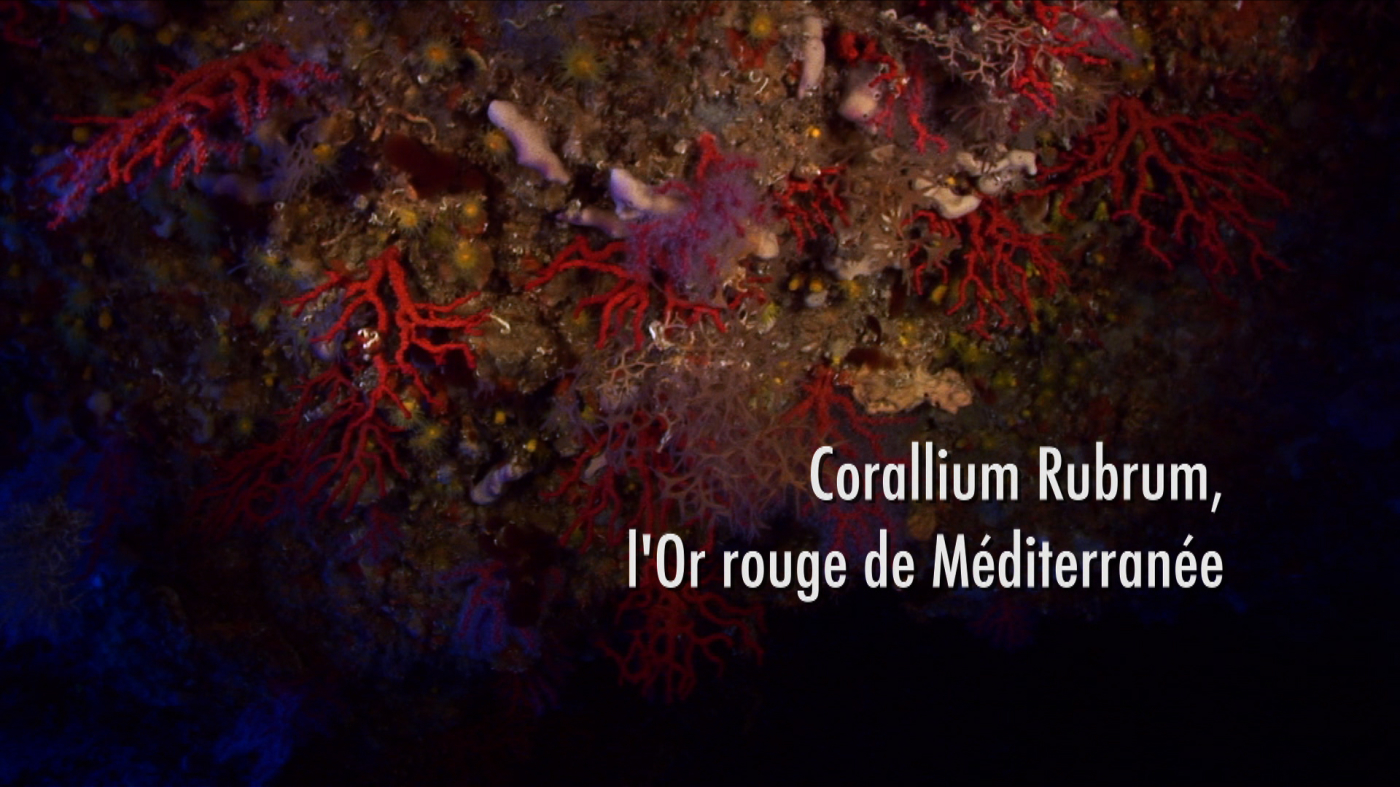 THE PARADOX OF THE CORAL
"Today, continues Jérôme, ecology and respect for the environment often make coral fishers look like" bad fishermen ". Yet many divers view coralists as lords of the seas with deep respect. It is this idea, this paradox that pushed me to make this film. I really like paradoxes, like with my last film on the Haven for example. It is interesting to go against the obvious and to dive into a new universe. For this film I really wanted to focus on the profession of coral trader. "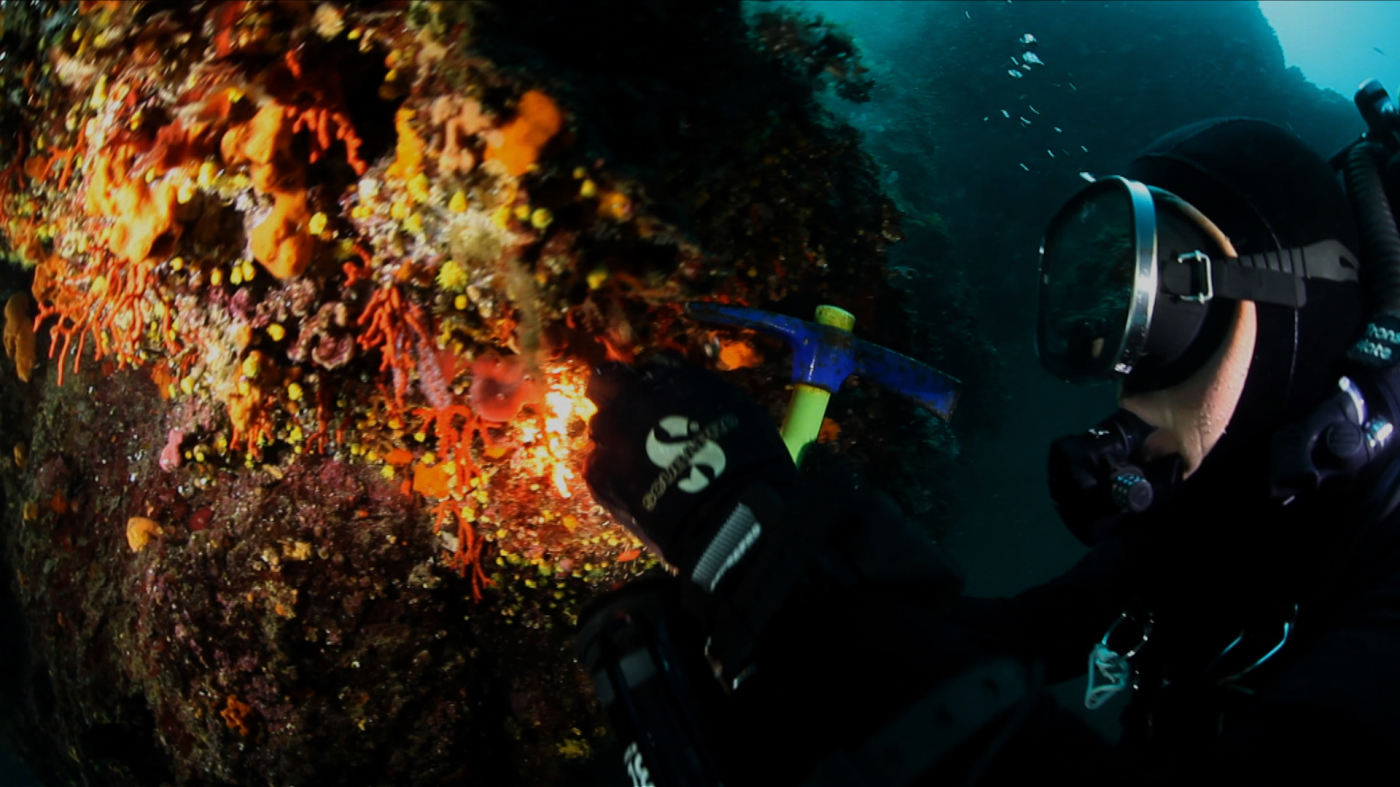 THE OLDEST CORAL
And to take us to discover the profession, Jérôme and his team have hit hard. It is Marien Poggi, the oldest coralist, who shares his life with us. "Marien is 65 years old, says Jérôme, and still dives every day to sometimes shameful depths… A great experience, memories in my head, a deep fascination for coral and a real respect for this profession and its resources. Marien doesn't speak much, it's a little scary during the first meetings, especially to keep a film… but these short sentences are filled with so much richness and life that the anguish is erased immediately. It was enough to let him escape into his memories. A real director's happiness, a lot of editing work behind it, but whatever, everything is there, and even more. I am often obliged to sacrifice tracks so much they are beyond this simple documentary. I left with a scheme in mind of this profession that I thought I knew, I was amazed…. "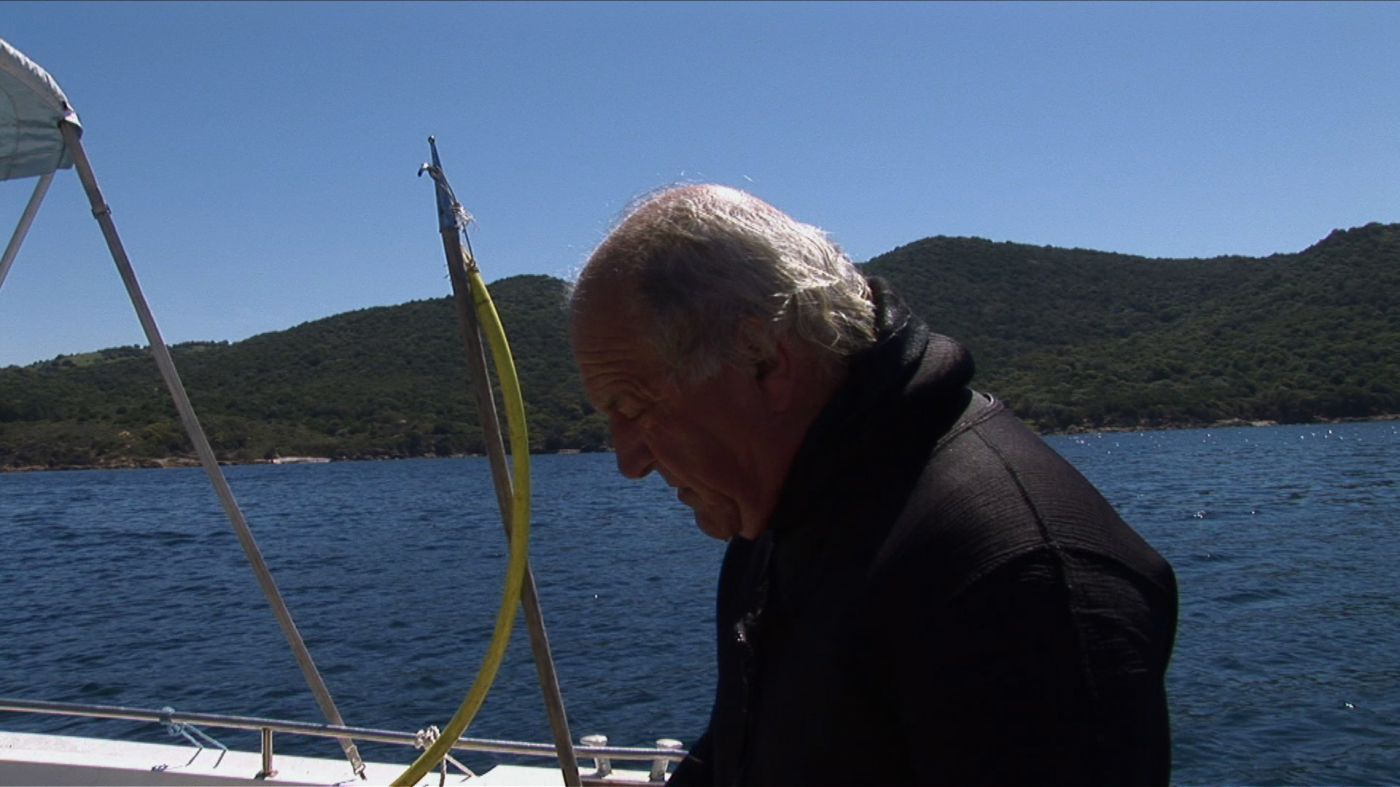 MARIAN IN ANOTHER WORLD
"To see Marien evolve underwater, continues Jérôme, deep, is to see a skyliner without a lead above an endless void. A moment of grace. The heart stops, not from this madness but from this risk management and this ease. The bad weather of the last few weeks could have been a catastrophe for this film… the dives were canceled day after day… the anguish for an underwater film. The dead line was fast approaching and the miracle happened: two days of extraordinary weather with perfect conditions, a sea of ​​calm and blue that only Corsica can offer us. The Gods are surely there for something ...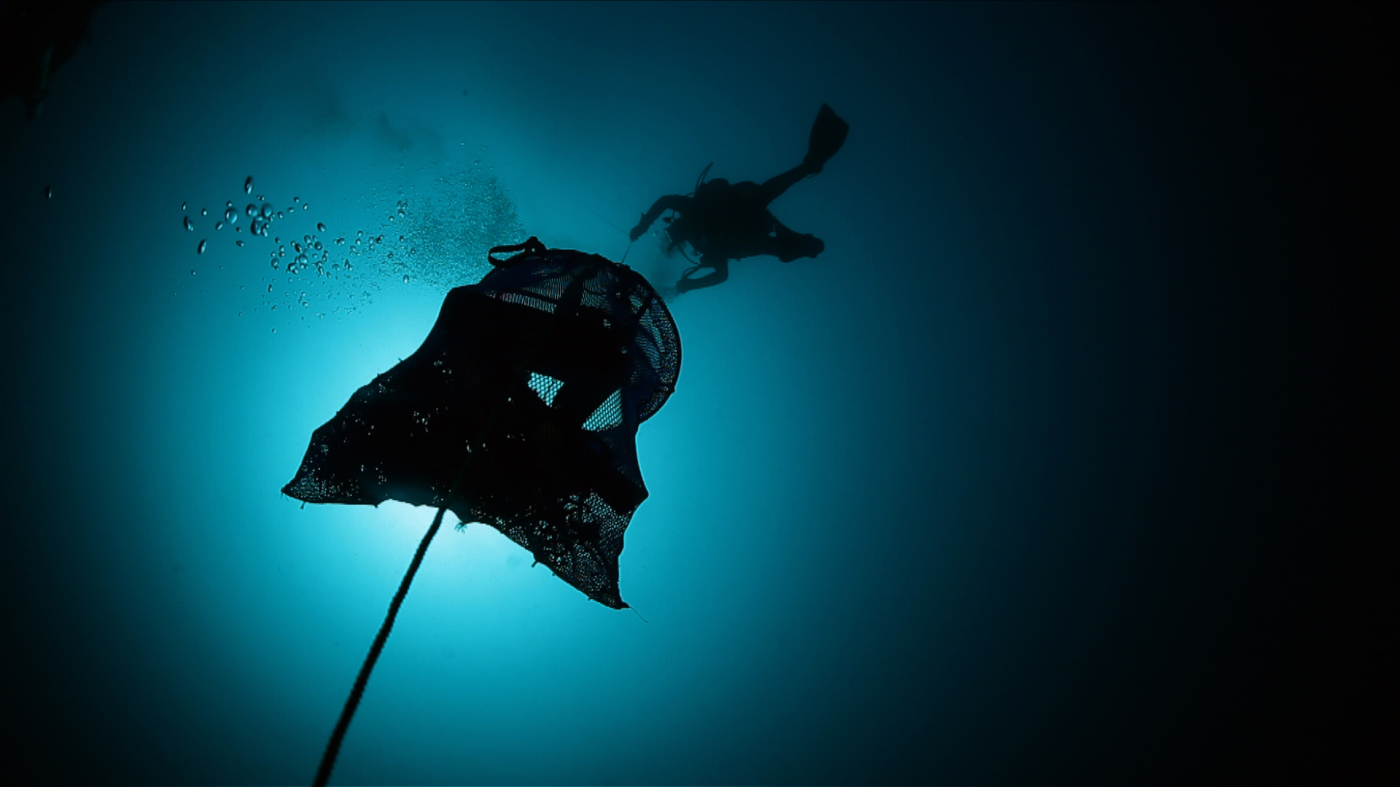 A STORY TOLD BY PATRICK MOUTON
The story of Corallium Rubrum begins in mythology. And it is Patrick Mouton, with all his talent as a storyteller, who tells his story. "Patrick, whom I have known for many years, explains Jérôme, offers me the beginning of the film on this story of the gorgon medusa. Another frustration… Patrick talks a lot unlike Marien… but all is well, we let ourselves be lulled by the history of coral as we would listen to a children's story. I have what it takes in 10 minutes but I spend the morning there, it's so fascinating. Patrick had written a magnificent novel "Corail Rouge" that I recommend to those who want to dream of red gold and depth: we see the true face of the coral rider. Tough, fascinated, withdrawn but happy to live intensely. "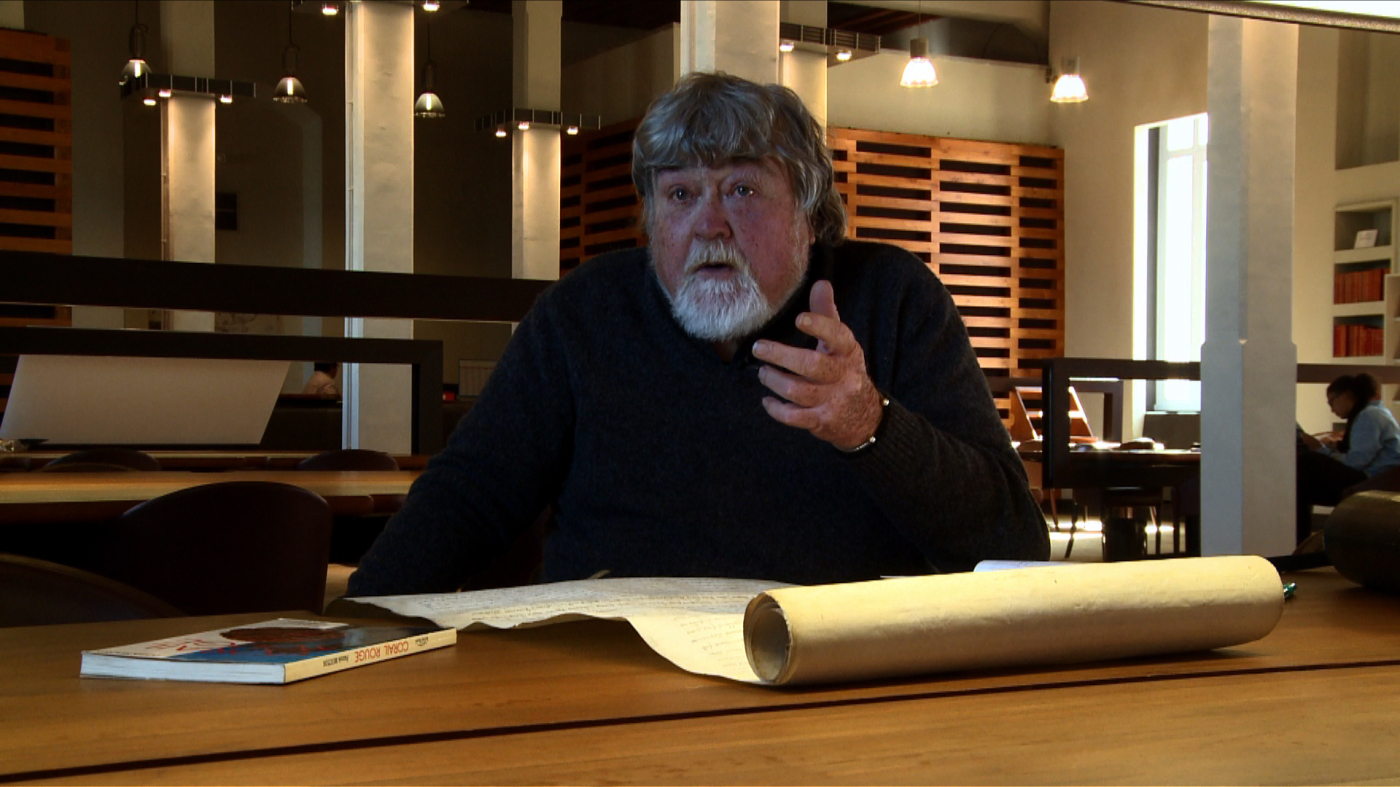 FROM JOAILLIER TO SCIENTISTS
And in his quest for Red Gold, Jérôme also sets out on other paths: with Ange Louis Leca, a jeweler specializing in red coral, he discovers how it becomes precious jewel in the hands of artists; with Jo Harmelin from the Endoume Marine station, he reveled in the passion of a researcher who could talk about it for days; with Gérard Carrodano at La Ciotat, who took samples for scientists, such as Pr Denis Allemand from the Monaco Scientific Center, he learned a little more about coral growth; with Dr Grandjean, at the Ajaccio caisson, who treated a few coralers, he returned to the dangers of the quest. Jérôme, through this documentary, is a fulfilled director. But also frustrated by all the stories in the story that he won't have time to tell: "How short, 26 minutes!"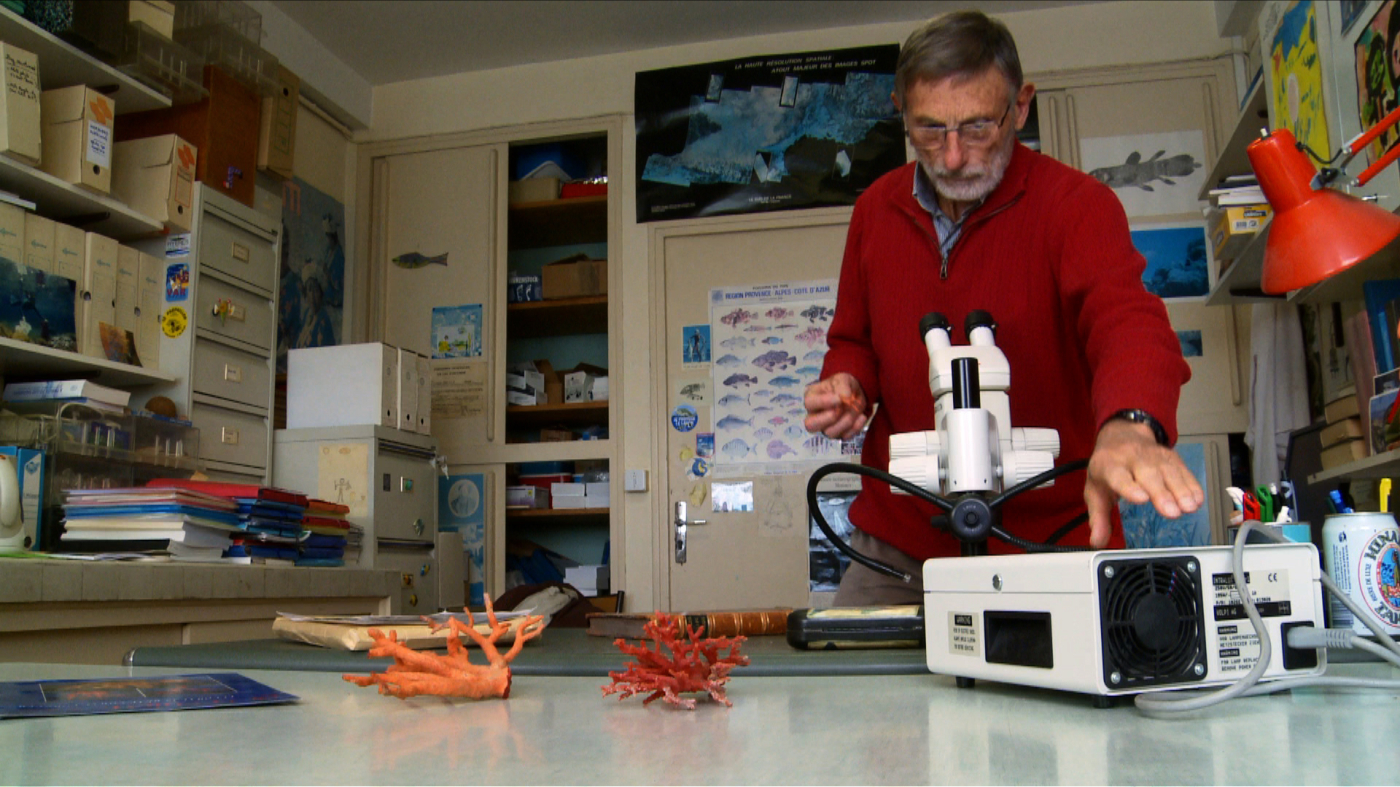 A NEW REGULATION
The regulation of coral fishing is about to change, with the establishment of a floor depth above which it is prohibited, set at 50 meters, the prohibition of prospecting and collection by ROVs, and size quotas. "The corals of the" continent ", explains Jérôme, are quite tense and the environment is quite hermetic pending the passage of this European text. I had better luck with the Corsican coralists who welcomed me with great kindness thanks to good local contacts. In Corsica the 50-meter barrier has been applied for a long time. "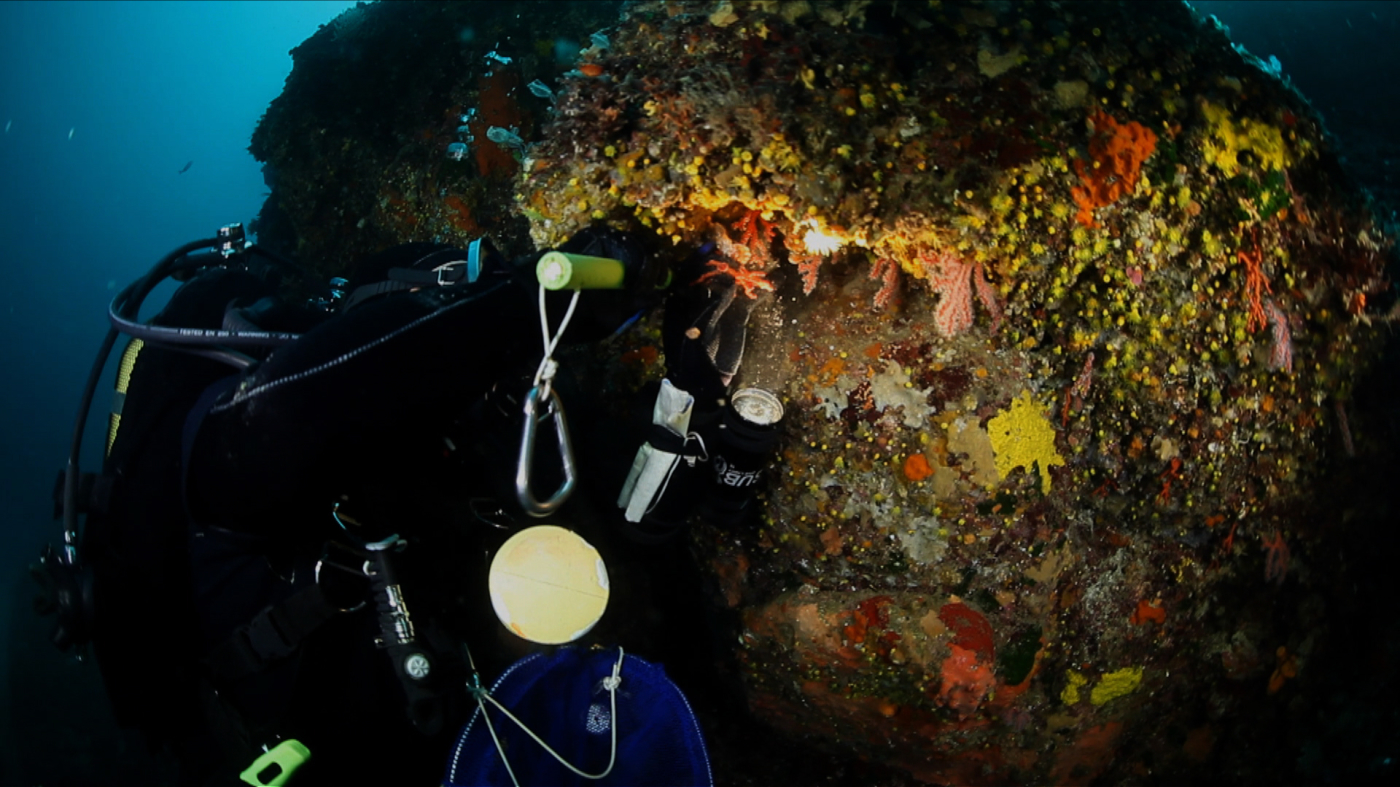 RED GOLD CONTINUES TO BRILL
"Professor Denis Allemand, continues Jérôme, also opened the doors to the Monaco Scientific Center, under the Oceanographic Museum. A few years ago, with the AMPN, they had developed coral caves to do coralliculture to repopulate the seabed. The experiment worked, the coral reproduces, but its growth rate is around 1 mm per year ... But according to scientists, the future of Red Coral is not bleak. It is its exploitation that risks being in danger. Stocks have declined in shallow water, but small shoots of no commercial value are present and continue to reproduce. In the deeper depths, red gold still shines and its disappearance does not seem to be the order of the day. "
Text: Isabelle Croizeau
Photos: Jerome Espla