Lower prices, ease of use, lightness: more and more people are taking the plunge, and want to put you on video. We asked René Heuzey, director for almost 25 years, to give us some tips to get started.
THE BASIS OF ALL: STABILITY AND AQUATICITY
We always come back! And when we asked René some tips to get started with the video, he of course started by talking about diving, and balancing: "It's no use taking a camera if you do not know how to balance". And when he takes trainees, he always starts with sessions in open water, between 10 and 15 meters: the goal, cross palms and vertically, do not move a hair! "This is the absolute basis to be able to make good images, insists René, whether in the open water or over a reef, control its buoyancy to the millimeter is the sine qua non. "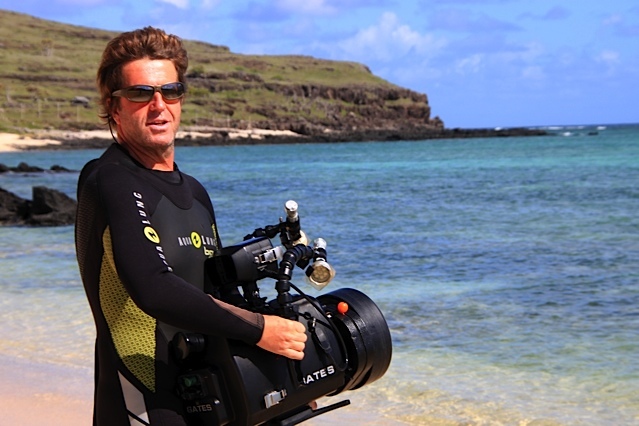 DO NOT TRANSFORM INTO CHRISTMAS TREE
Second important rule, do not turn into a Christmas tree: to film, you must be "at ease like a fish", which means not to clutter useless equipment, to hunt for pipes, tips, gadgets that would dangle everywhere. "Naked as a fish, it would be a must! It remains to approach as much as possible, keeping only the essential. The choice of the mask is also important. It must provide you with the widest possible vision. The binoculars are therefore absolutely avoided, and the brightness is preferred. Also bet on a good vest, which you master especially perfectly.
INDISPENSABLE SETTINGS
The purpose of this article is not to take stock of the models available, but we still wanted to know what criteria should be based before buying a camera. "In fact, only a few adjustments, Rene insists, are essential: you have to be able to choose between automatic and manual adjustment, and choose a camera equipped with filters to be able to adapt to the brightness, especially the highlights. The rest is often gadget. Needless to say to buy a camera that allows you to view your images under water, it is useless and this kind of option quickly raises the price. For the rest, everything depends of course on your budget. And while the little Gopro is of course the price leader, it can not compete with more expensive models of stability and sensitivity of light sensors.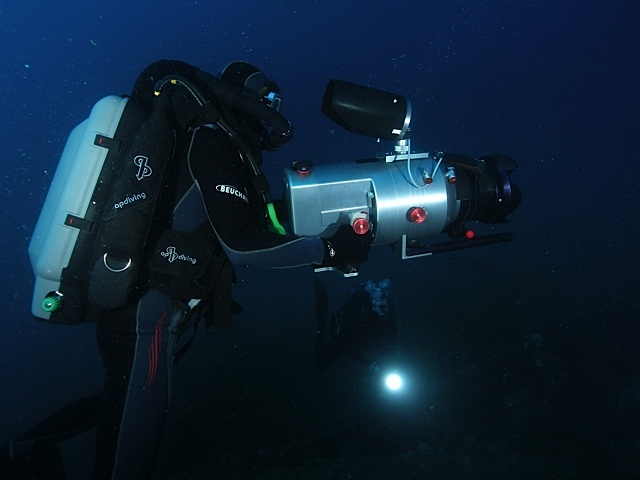 IN NATURAL LIGHT
René advises, when starting out, to film in natural light, favoring shallow water, so as not to have to manage too many elements at the same time. And a good movie is above all pretty shots. "It is only once you have perfect control of your camera, the framing, the handling, that you can think of lighting. You have to go step by step, that's the secret to making beautiful images. Light is a plus, but an uninteresting shot, even a light one, will always be uninteresting. And on the contrary, a beautiful shot, even a little tight in light, will always capture the attention of your spectators. For the movement, the emotion it gives off or the rarity of the scene.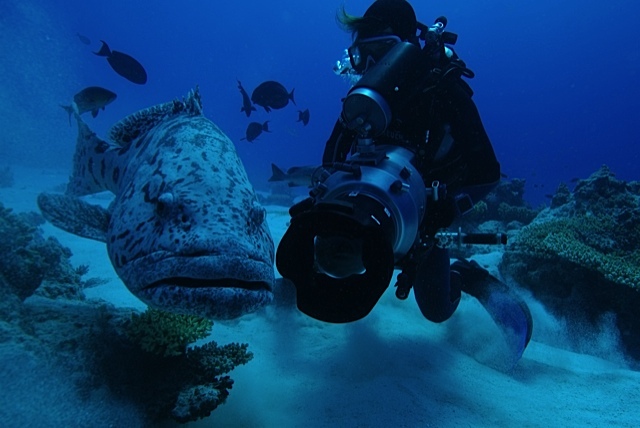 KNOW CREATING A SEQUENCE
It is then necessary, in his head, to imagine how one can organize his editing, to give life to the subject. "And to think, in order to make a complete and lively sequence, to always foresee at least three types of different plans, a wide shot, a medium shot and a close shot. That's what will give rhythm to your little movie. If the animal moves fast, as for a dolphin, no need to pursue it, do not forget your safety. If you film a relatively fixed subject, such as an anemone, you will not be able to do anything without asking yourself. It will be necessary to choose the place, for example a bottom of sand in extreme limit of reef, to be able to rest quietly without massacring the coral funds. And since there is not much going on, it's useless to stay planted indefinitely: think about changing the angle, moving away or getting closer, to bring the scene to life.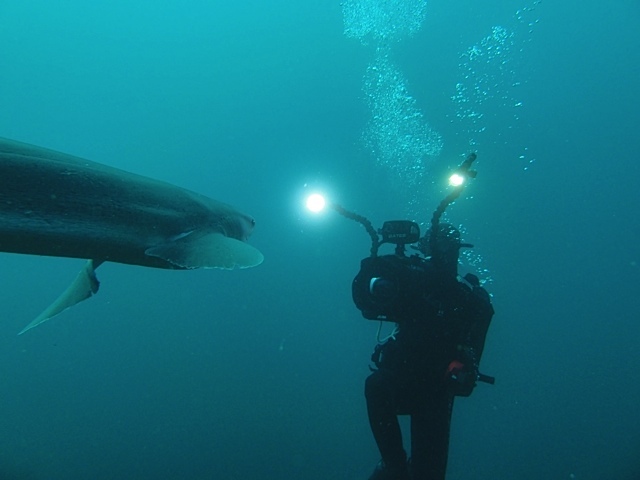 IN APNEA OR BOTTLE
Depending on the subject, for example if you want to film marine mammals, it is not always possible to scuba dive, and sometimes you will only be able to rely on your freediving skills to go fishing for images. "And at that moment, René insists, you really have to take the trouble to work your breath in order to be able to wait for the animal, while being stable. In other words, if you make a duck "hard" and a shot of the animal seen from above which goes away, leaving you to film only a poor end of the tail waving your arms, you might as well stay on the boat ! Here again, as in scuba diving, knowing how to film is first of all knowing how to dive.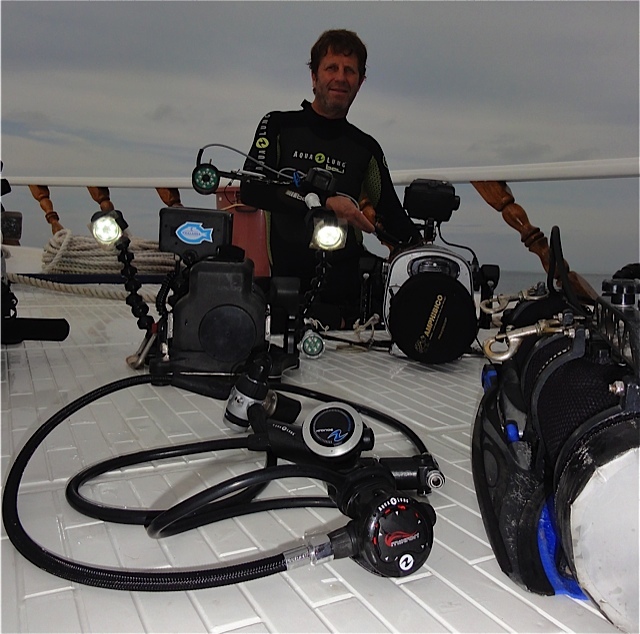 AND NEVER FORGET YOUR DIVE!
"This is, René believes, the problem of many novice videographers. »Too busy filming or following a subject, they forget that they are diving, and can easily put themselves in danger: untimely rise forgetting to blow, empty bottle while there is still a landing to do, diving yoyo ... That's all the paradox of the thing: having integrated diving so well that you do not have to focus on technique anymore, but never forget that water is not quite our element.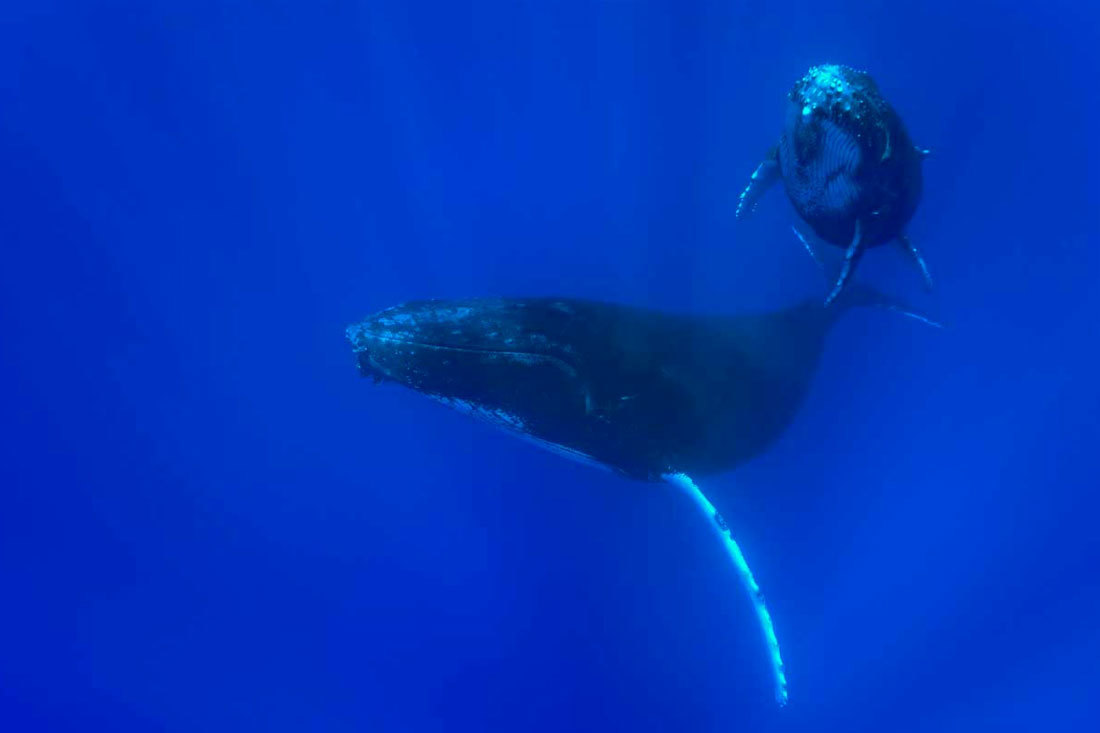 INTERNSHIPS
Several times a year, as we already mentioned in Le Mag, René Heuzey offers trainees to benefit from his experience. The short courses are only devoted to the actual shooting, but those that last at least a week can also discover the editing techniques. "Today," says René, "we can do less digital 1000 at home with digital editing of professional quality. It remains to learn too, beyond the images "outputs", to transform them into film and not in sequences glued end to end. That's when you become a director.
- Reunion Island from September 10 to 17, 2012: Humpback whales in apnea
Price per person from 3007 € video course included.
- Mauritius from November 7 to 17, 2012: 6-day freediving sperm whales, giant moray eels and 2-day scuba diving.
Price per person from 3674 € video course included.
To find out more, contact René directly via his profile: René Heuzey
Text: Isabelle Croizeau
Photos: René Heuzey