Diving at 70 years, when you've done it all your life, is nothing special, and our older members are divers like any other. But to bring seniors who have never put a bottle on their back to take the plunge is something else. However, by adapting diving conditions and keeping in mind some physiological realities related to age, nothing prevents our elders from discovering diving.
A RELATIVELY NEW PHENOMENON
Diving follows, like all other activities, the evolution of our society. More and more seniors in great shape finally have more time and some means to travel and discover new horizons and scuba diving, precisely because it is not in the field of performance, is For more and more retirees, this is a revelation, especially in tropical environments, which makes it possible to bypass certain obstacles, linked to the temperature.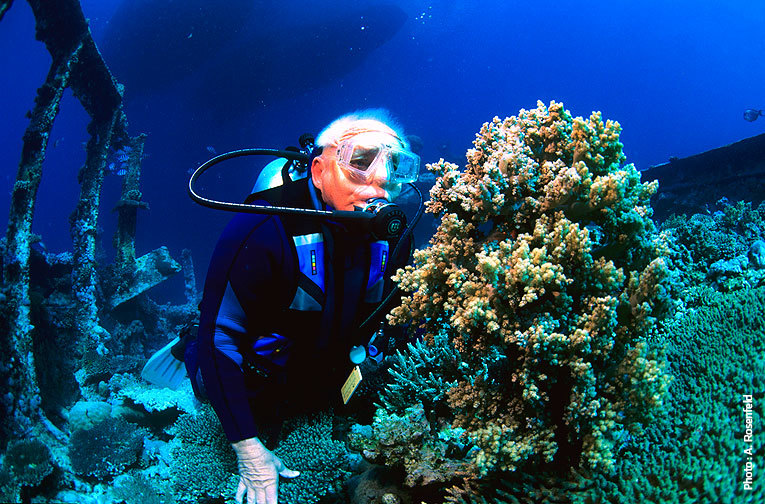 CHOOSE WITH CARE HIS EQUIPMENT
The first difficulty, after a certain age, is to equip oneself. And the simple fact of donning a garment that lacks flexibility can be crippling: hence the interest of tropical dives, a thin combination or even a shorty solve part of the problem. But beware, as for children, hypothermia is faster for older divers. It is also necessary to count with the weight of the bottle: impossible with a fragile back and a less physical force to move with a block on the back, difficult to leave the water by an inconvenient scale. It is necessary to privilege platforms of launching or the departures of beach. It is also necessary to take into account the problems of sight, and the difficulty of reading the indications of the instruments.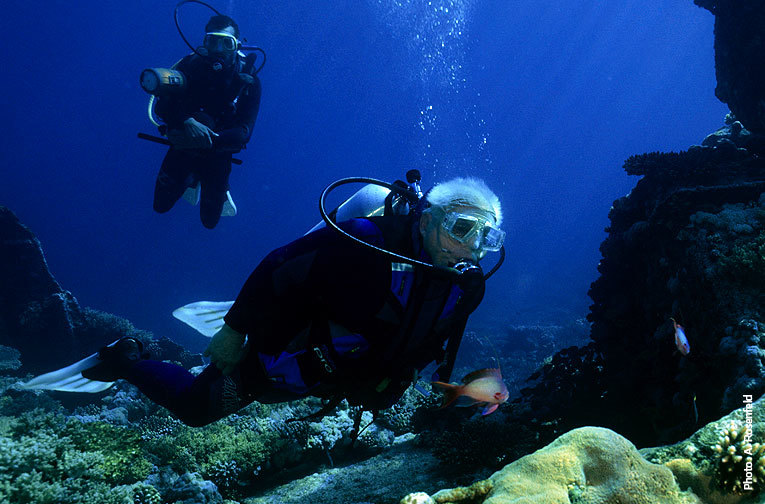 A PUSHED MEDICAL VISIT
The medical examination, of course, is all the more important as one advances in age, and certain complementary examinations prove to be essential. Including an electrocardiogram and an annual stress test, but also possibly a respiratory function test, depending on the candidate's physical condition. Hence the interest of talking with a doctor who knows the person well and will be able to assess the points to check.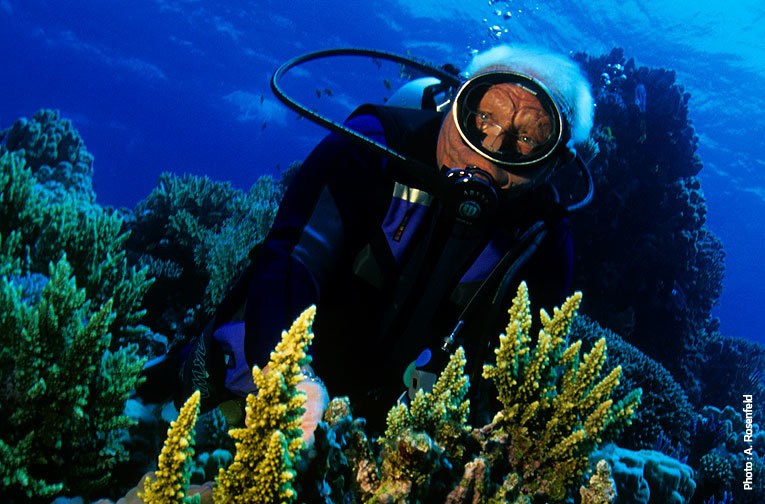 ADAPTING TO PHYSIOLOGICAL REALITIES
Certain physiological constraints suppose to adapt diving to the elderly. It is not a question here of making an in-depth medical overview, but of exposing some elements which make it easy to understand that one does not dive in the same way at 30 or at 60. First of all, as we age, the eardrums become less flexible, which implies a slower descent, without precipitation. Furthermore, the cardiovascular system responds less well to effort, and gas exchanges are less efficient than in a young subject. According to several studies, nitrogen desaturation is slower in an elderly subject, increasing the risk of decompression sickness. Respiratory function is also poorer.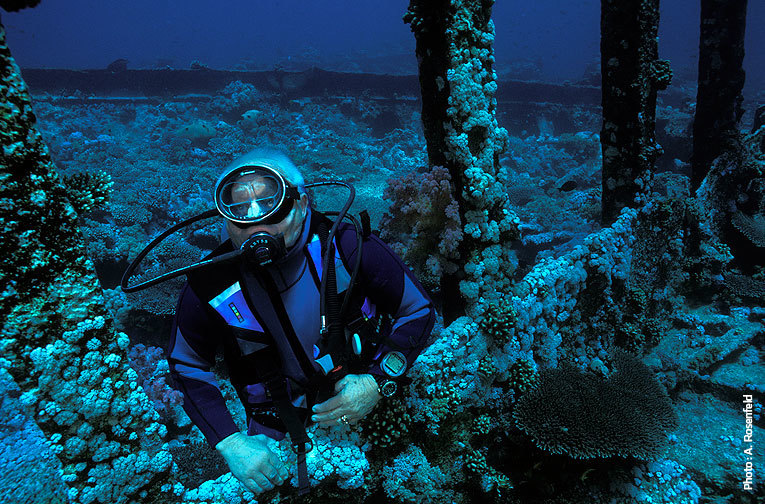 IN CONCLUSION
In conclusion, in addition to the points we have just mentioned, doctors who have studied the issue unanimously advise to dive into the limit of the safety curve, respecting a level. But also to avoid unnecessary efforts, whether on the ground, on the boat or under water; to think about hydrating well before and after the dive; and finally, even if the advice is for everyone, it is even more important for seniors: do not dive if you feel tired, or if the desire is not there. For what, the pleasure of the diving opens to all: let's not forget, more than 60 years now represent more than 20% of the population.
Text: Isabelle Croizeau
Photos: Alexis Rosenfeld