The White Shark Expedition App is a world first that allows anyone to track adult white sharks from satellites orbiting the earth. To do this, scientists from the Marine Conservation Science Institute (MCSI) have equipped great white sharks with transmitters.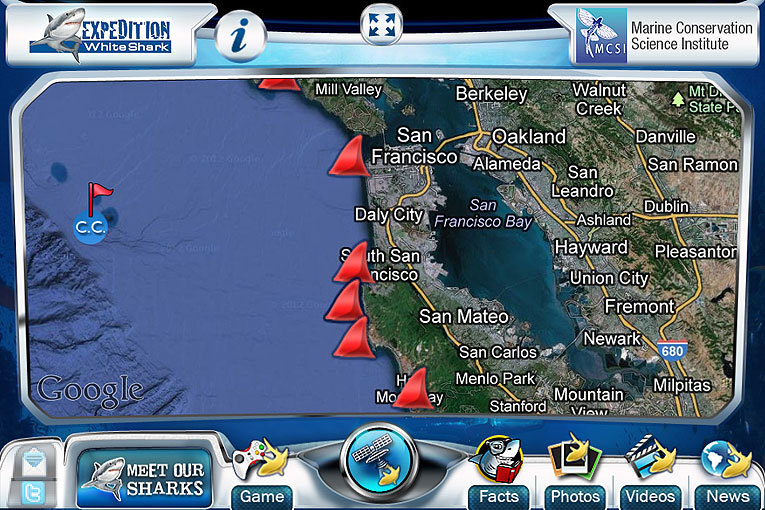 Videos present in the app show the methods for the safe capture, tagging and release of these charismatic creatures. The App will allow you to receive live tracking data at the same time as the researchers. Positions for tagged sharks can only be calculated when the shark swims on the surface with its dorsal fin out of the water for several minutes. MCSI satellite tagging of great white sharks has led to important new findings regarding white shark biology, and every day brings the promise of a new discovery that you can also participate in through the App.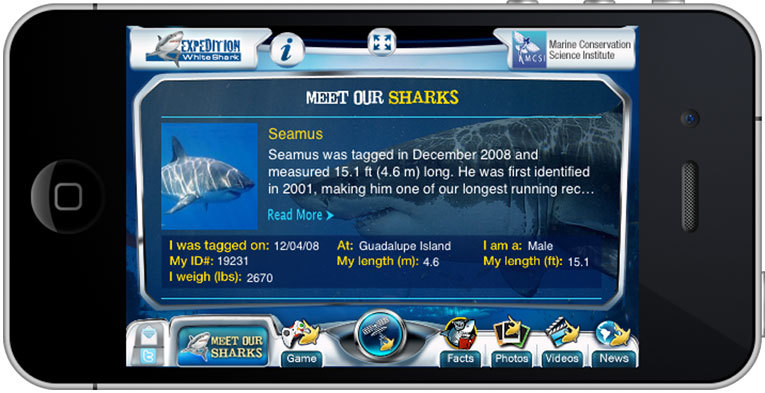 Explore the individual stories of the great white sharks of Guadalupe Island, Mexico, by following the White Shark Expedition. You will find detailed tracking data and biographies for each of the sharks that have been tagged, including the two individuals from the Farallon Islands, United States.