No diver forgets his first dance with a Manta. We go back subjugated, dazzled, hypnotized ... Incredulators too, having not really understood the strength of what we had just glimpsed and only impatient to find this grace.
Since 2011, the NGO Manta Trust work for the protection and knowledge of manta rays. Through research, conferences and dialogues with governments for the creation of sanctuary spaces and the adoption of international protection measures. So that beyond glare, we became aware of the vulnerability of a giant. Guy Stevens and his teams fight time against an animal with unparalleled social skills in a fish, to better know it and prevent it from disappearing in an intensive fishery supported by the Chinese demand for gills. Mantas rays.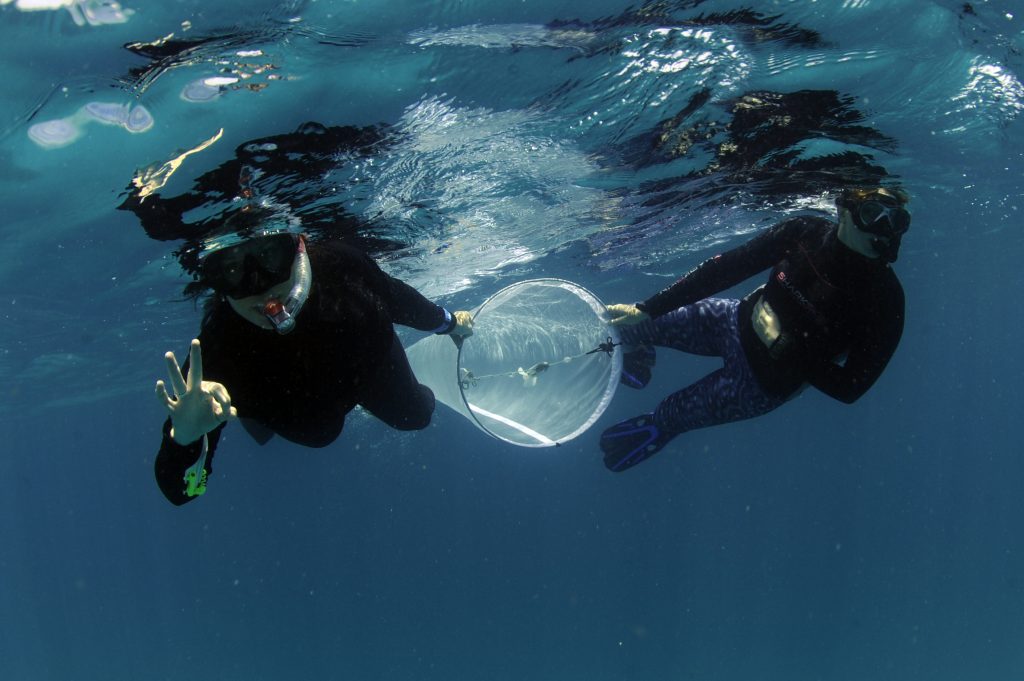 Credit Photo: Manta Trust
Through 22 research sites around the world, teams of Manta Trust have ever more accurate data on manta populations, their behavior, their biology, the characteristics of their ecosystems and the threats to their existence. Each individual is identified by the photograph of his belly, through the arrangement of black spots on it. Any new image is precious, whether it is a first identification or the follow-up of a Manta already identified. That is why Manta Trust invites all divers on the planet to contribute by entering their photographs into the database.
And for the enthusiasts eager to come directly to associate with these activities of research and discovery, Manta Trust Expeditions, coordinated by Niv Froman, takes you to the most beautiful sites in the world. The participants spend their time diving among the Mantas, understanding the behavior observed through conferences and analyzing the data collected. Each expedition is unique and allows to get closer to the mystery.
Article: Sylvie Ayer
Credit photo: Manta Trust