El Gouna is Egypt, but hey… not quite Egypt! The creator of the resort thirty years ago, Samih Sawieris, chose to make this small port a mini Saint-Tropez which wants to be at the cutting edge of ecology compared to other resorts in the Red Sea. H20 Travel offers you to discover Egypt differently.
By Nathalie Delpeyrat
"ECO-TOURIST" STATION
And it's true that it's nice not to see the garbage lying around: in El Gouna, waste is collected, sorted, compacted and then sent to Cairo. Several hotels are eco-certified, and the city is almost self-sufficient in fresh water, thanks to the desalination plant which also makes it possible to water the green spaces and the 18-hole golf course.
In short, a rather "bo-bo" resort with its allure of Egyptian Venice and its network of lagoons open to the sea. For entertainment, a hundred bars and restaurants, and a bling-bling marina, with its yachts and luxury boutiques lined with terrace restaurants.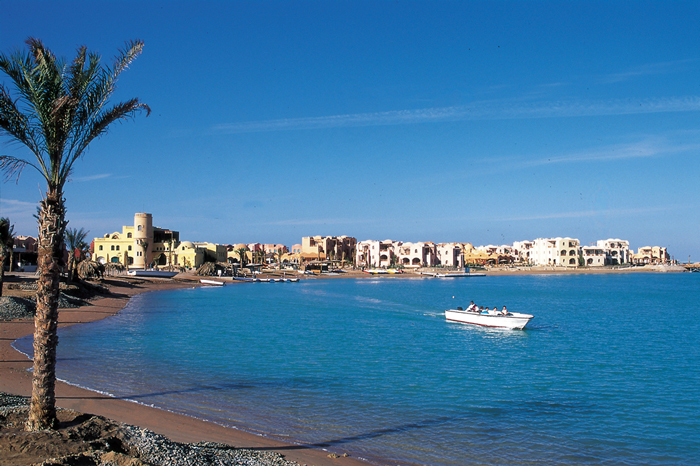 NEW DIVE CLUBS
But El Gouna is also nine diving clubs, and a choice of twenty hotels that range from 3 to 5 stars
Day trips require at least an hour and a half to two hours to get to the most interesting sites. The closest is not necessarily the most accessible anyway: several wrecks only half an hour away are often out of reach because of the sea and especially the wind: it is no coincidence that there are also four kite-surfing clubs.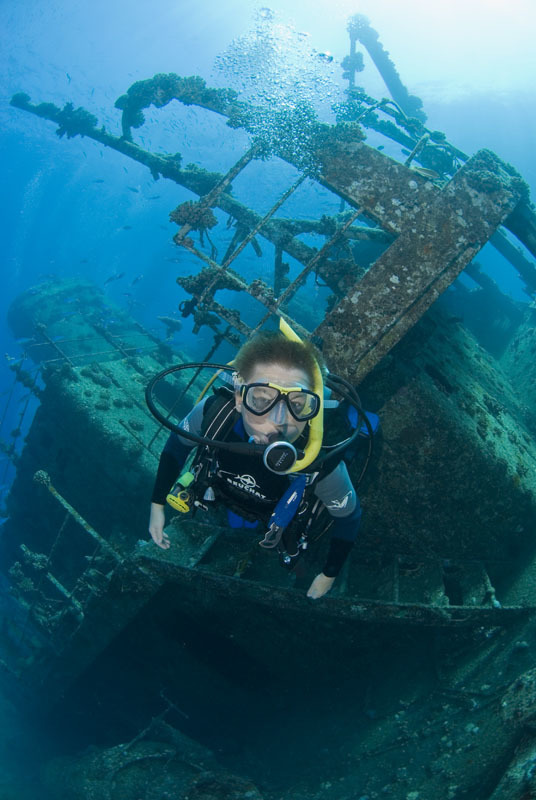 WITHOUT WALKING ON THE PALMS
On the menu under water, stingrays with blue dots to Sha'ab Abu Nuhas, morays in disorder everywhere, wide variety of corals Sha'ab Umm Usk, or crocodile fish to Umm Gamar Garden, picasso triggerfish, masked tetrodons, coachmen's benches, giant clams, angels, myriads of orange and mauve anthias, nudibranchs, glass fishes: we find all the fauna of the Red Sea in clear and warm water. Great privilege, there are fewer boats in El Gouna than in other resorts. A great pleasure not to walk on the palms of other clubs.
EASY VARIOUS, THE RIGHT ADDRESS FOR FAMILIES
A good address, Easy Divers, installed in the Three corners Rihana Resort, at the edge of a lagoon which borders the hotel. A place well designed for families or groups of friends: with three swimming pools and the beach, everyone will find their happiness aquatic or terrestrial; the children are busy at the kids'club and the teenagers can live their lives in a perfectly peaceful environment. Parents can go diving in peace, with Serge who runs the diving club with French, English and Dutch speaking staff. Particularity, Serge regularly welcomes groups of disabled people on one of his boats. The hotel also offers a dozen rooms specially equipped for the disabled, with ramps that allow wheelchairs to access the beach.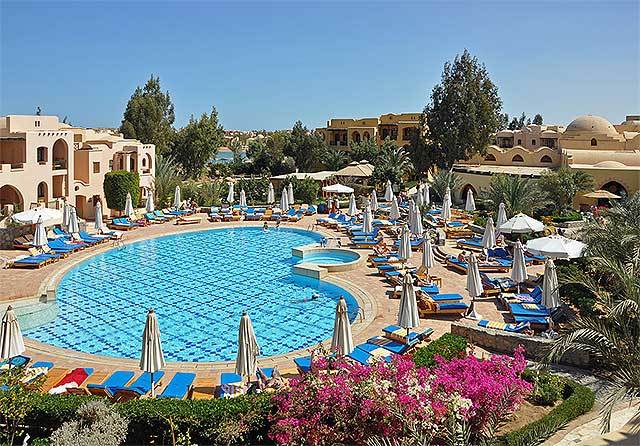 AN EGYPTIAN VENICE
A beach that you can walk along for long walks: one of the peculiarities of El Gouna is that you can follow the water's edge everywhere, near hotels or numerous second homes, because a strip three meters wide is public all along the lagoons. A desire of the founder of the station, who also ensures the harmonization of constructions. A real small town out of the desert, with its library which depends on Alexandria, a nursing school, and a hospital. The University of Berlin is about to start an engineering course, and the University of Cairo, a course in underwater biology.
EL GOUNA PRACTICAL
Valid passport + 6 months after the return date or ID card (laminated) and 2 passport photos
Visa: Issued on arrival 15 €
Vaccination / treatment: None
Best season to dive: all year. (Winter from December to the end of February: wind and water colder)
Return flights Paris / Hurghada around 5h00
Time difference: + 1h00
Electricity: 220 v, European plugs
Underwater photos: Cassou / Guillet / Le Coedic
Terrestrial Images: ORASCOM