Seadoors do you know? But yes, we already told you about it… see Seadoors diving cruise in the Philippines. They will be present at the next Paris Diving Show on the stand of the Philippine Tourist Office, B 22 - C 23. We asked them a few questions that will undoubtedly make your mouth water ...
Seadoors offers unparalleled cruises to discover the Malapascua fox sharks, Gato Island coral sharks and Leyte whale sharks.
Seadoors Malapascua - Leyte Cruise - 6 days
The Malapascua thresher shark dives are always a success! Malapascua is the world's main viewing site for this magnificent shark. Monad Shoal is a reef where thresher sharks come to take advantage of the cleaning stations, to the delight of divers. An unforgettable moment!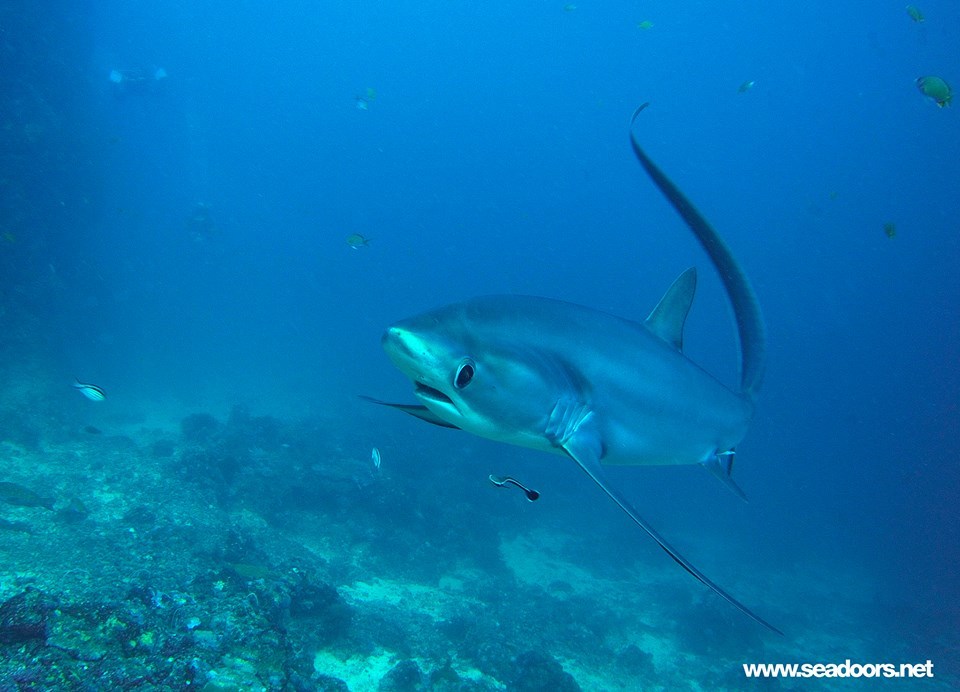 We will then sail to Gato Island. This small rock placed in the middle of the sea offers us rich and varied dives: caves, canyons, and fantastic soft corals. Coral sharks roam the cave in numbers, while toad fish, ghost fish, seahorses and other rare species line the canyons.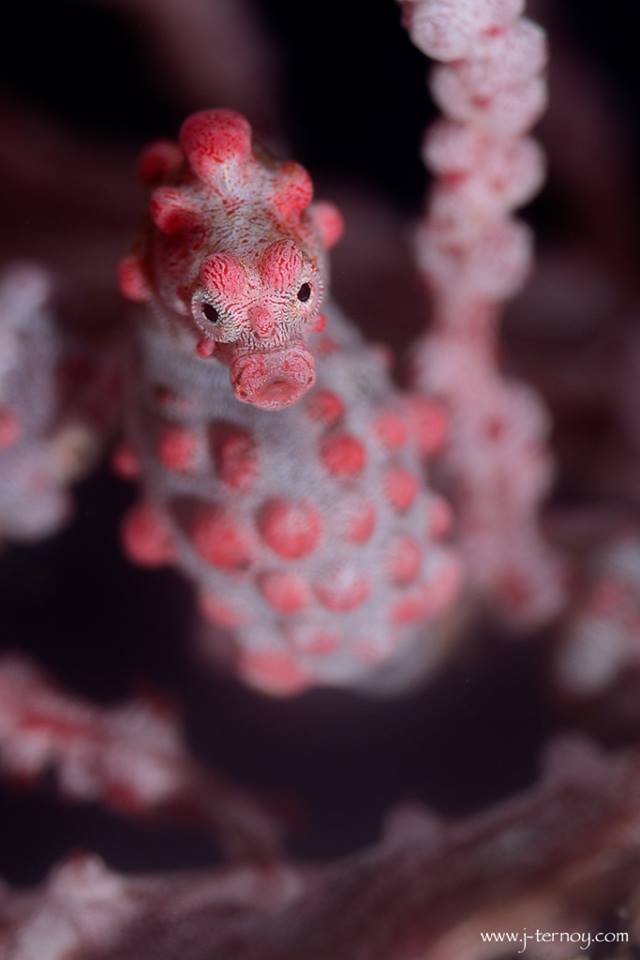 We will then try to find bulldog sharks that live in an area north of our cruise, as well as bamboo sharks and sculpin sharks that come regularly to see us at night.
We will end this cruise in beauty on the site of Leyte, famous for its whale sharks present from October to March. Their presence is due to the accumulation of plankton in Sogod Bay. Fishermen converted into the search for these impressive pelagic will help us to carry out our mission, that of rubbing these nice giants of the seas.
Embark for 6 days from Cebu, return Cebu - 1800 euros (flights not included)
Cebu - cebu seadoors cruise - 12 days
We organize an exclusive cruise of 12 days allowing us to show you the best of the Philippines from Cebu, back Cebu. Embark from the 28 January 2017 for 8 days of diving (up to 4 dives / j) and 3 days of shore excursions (visit of caves, hot springs, majestic waterfalls) - exceptional offer of 3260 euros ( flight not included)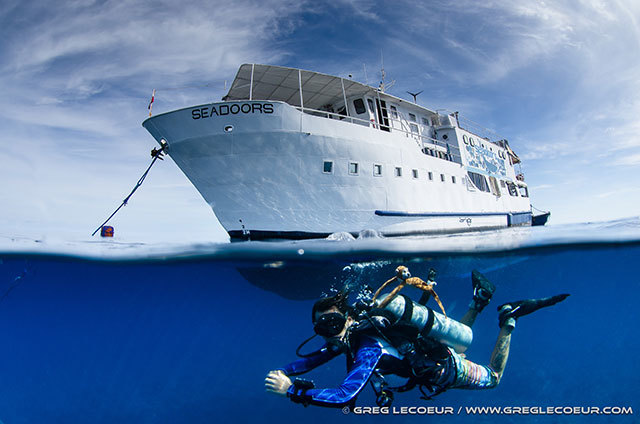 We are moored only at 2 min from Cebu International Airport, and many companies offer flights from Paris (Cathay, Emirates, Air France, Etihad ...) making it a quick and relaxing journey.
breaking news!
For this new season, new facilities have emerged:
Extension of the external platform
Double engine Yanmar 350HP new delivering 10 knots
New flat screen in the dry zone to see your shots / movies
The Seadoors always offers its equipment at the forefront of what is done: dive platform with personal storage, 2 compressors 18 m3 nitrox mixer, boosters, Megalodon rebreather, 2 8 barges polyester 220 V network with loading platform for photographers and videographers, Technicomar 220 V 200 L / H watermaker.
Safety is also our priority: weather receivers, 2 fixed VHFs, 2 waterproof portable VHF Nautilus type, Inmarsat satellite phone, depth sounder, GPS tracker, medical equipment, oxygen and life raft.
The crew left in 3 quarters and numbers 13 people including a French-speaking PADI CMAS instructor and two French-speaking and English-speaking diving guides.