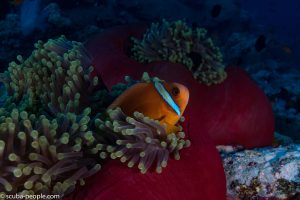 Sudan is a destination we have wanted to visit for a long time. It is not by chance that Cousteau at the very beginning of his epic, had chosen this place to install the first underwater house. This place is a must especially for its incredible corals, with a diversity that unfolds before your eyes which is a real fireworks of colors and shapes. This place is a cradle of life, whose biodiversity is absolutely fabulous.
When Sylvie TurpinAlyses We were invited on this cruise dive in Sudan, we were very eager to meet there. So we went on the circuit 10 days in the great south of Sudan.
Sudan is a destination that, when pronouncing the name to its relatives, causes screams of anguish, yet the waters are extremely monitored. Whether it is tourist boats or fishermen's boats, this is essential for the preservation of the area. When we arrived, our passports were taken by the authorities and we only collect them when we leave.
For those who are afraid (because of embargo on the US), it is possible to ask by appointment with the US Embassy, ​​an 10 visa for the United States.
To go to Port Sudan the easiest way is to go through Dubai, with the company Fly Dubai which offers a direct flight.
View the quality of the dives of the cruise in Sudan, it would be a shame to stop on small details. The only regret you may have will be when the cruise is over.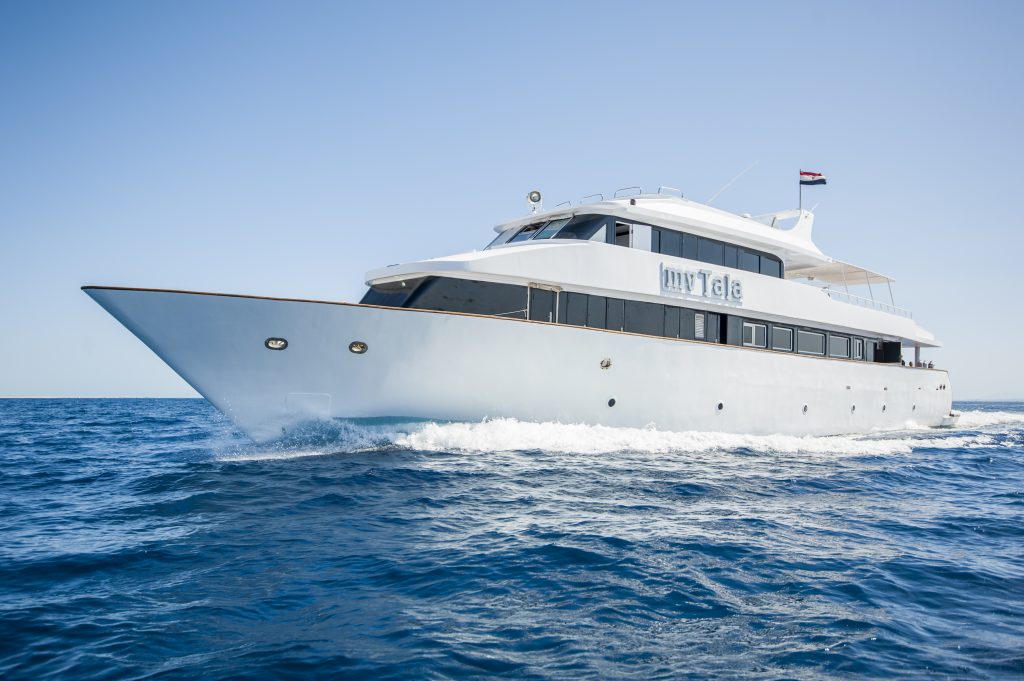 During this dive Sudan, the boat chartered by Alyses is the Thalaa, a boat of 37m with 4 bridges. The fact that the boat is steel may seem harmless, but it is the guarantee of a good comfort. The boat is better sea and sound level is much less engine because the hull is well soundproofed. The cabins are extremely comfortable, very clean and functional with lots of storage.
There are two types of cabins: The below-deck cabins with 2 beds and the deluxe cabins with a double bed and a beautiful view located on the upper deck; all cabins have private toilets.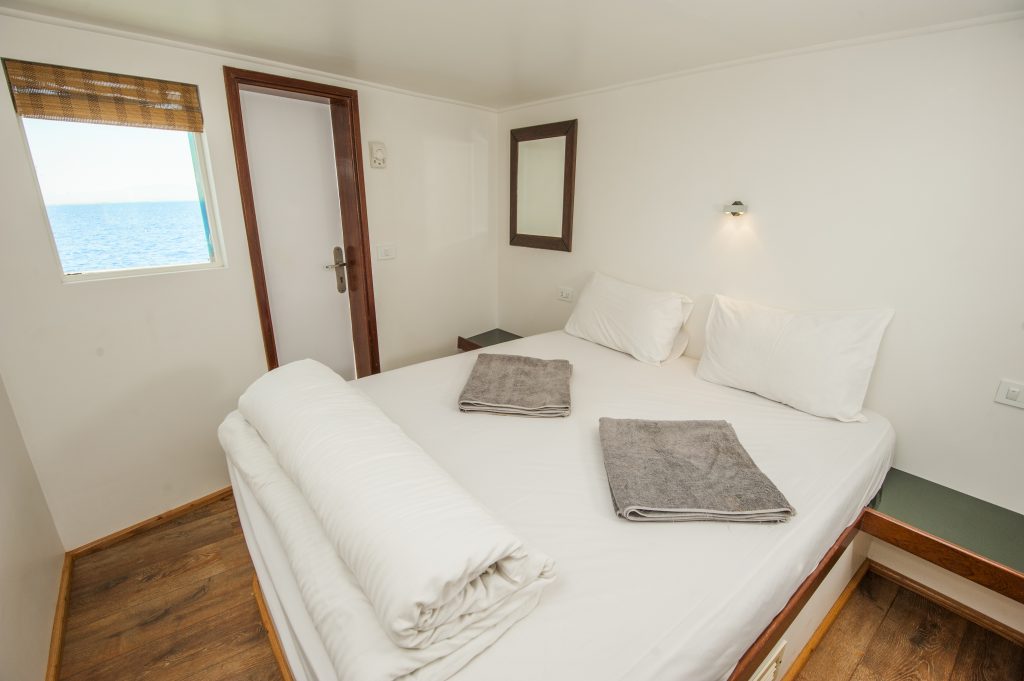 The main deck has a nice platform for getting equipped but also the dining room, where briefings also take place. There are plenty of outlets to load your camera equipment, as well as the space needed to prepare your equipment.
The meals are hearty and of good quality, with mainly Egyptian cuisine. The food was varied and we could even eat roast duck! But also an excellent fresh tuna Sashimi, prepared by the sushi master, Steven.
The ship, in addition to being comfortable is very well equipped and equipped with rental equipment. There are Nitrox, 15 liter steel bottles, twins and everything needed for CCR divers.
Diving cruises of Alyses in Sudan are orchestrated by Steven Surina de Shark Education and this year he is assisted by an excellent instructor, Caroline Favre.
3 circuits are proposed: the Classic circuit of 7 days with 6 days of cruising, but also the circuits 9 days and 10 days at sea. The circuits of 9 and 10 days allow to go down in the Great South of Sudan and to explore reefs normally more difficult to approach, because it is further away but also much less crowded.
As you can imagine, in addition to an incredible reef flora and fauna, what is really worth seeing in Sudan are sharks, especially hammerhead sharks. When you dive in Sudan, you pay a tax on the marine parks, which is certainly not given, but this tax helps protect the sharks and allows the place to keep all its magic.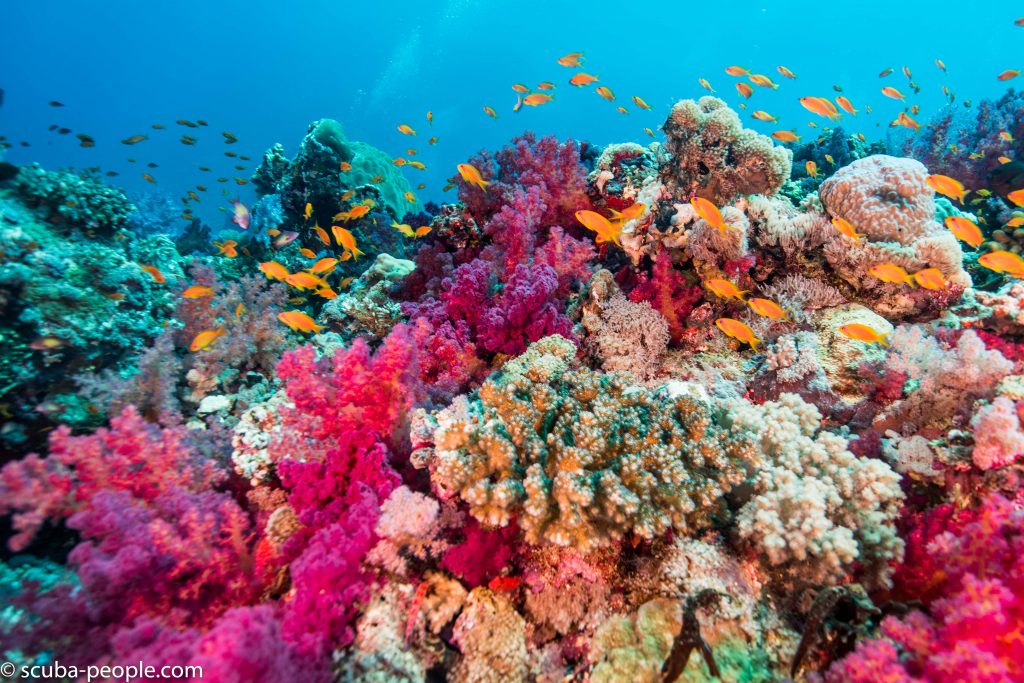 With Steven Surina as a guide, we put all the chances on our side to see a maximum of sharks. During this trip, we have not only been able to observe 7 species of sharks including hammer banks, silky, gray and other reef species, but we could also observe a shark albimarginatus which is very rare in these waters. This is partly due to luck of course, but also thanks to the decisions and choices that Steven could make to ensure us the best dives.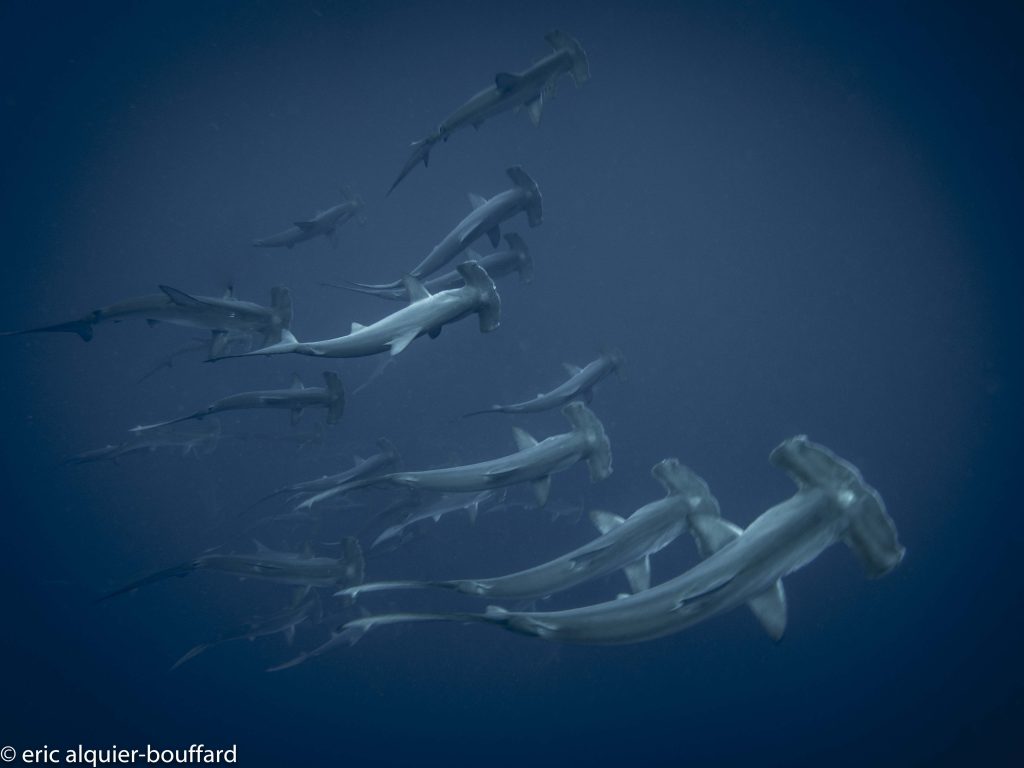 Shark Education makes us share incredible moments underwater, accompanied by Steven. It is also thanks to the quality of the conferences he held throughout his stay in Sudan. They allow you to learn and learn more about the species of sharks that you can meet during the trip. It discusses the biology of each species, but it teaches how to behave better when you are in front of them.
Steven's knowledge of the subject is almost encyclopedic (both at sea and on land) all in a fun atmosphere and always in a good atmosphere.
These conferences are definitely a huge advantage that no other cruise can offer. It is a unique and rewarding experience as a diver. We come out grown up and improve his skills, while having a great time with the participants and the whole team of Steven. It's a beautiful moment of exchange, a real human adventure for shark enthusiasts.
Dives in Sudan
Almost all dives are done in two separate groups from the zodiac, where all divers meet once underwater. Almost all the throws are negative. Most of the sites are reefs with steps that gently fade into the blue. It is rather common to find yourself in a good little current and having to "pedal in the semolina", while you are in the deep blue. It is a stratagem which has the disadvantage of sacrificing a good part of its "background time", where one unfortunately runs the risk of not crossing anything. With perseverance we have the possibility of being able to attend the famous benches of hammers which go up. We find ourselves in the middle of a hundred hammerhead sharks. We quickly forget the few unsuccessful dives. This dive is one of those famous experiences that deserve and that we will never forget.
Among the unmissable sites that we highly recommend, the Habili Gab a small sandy plateau with some rock formations and 2-3 thorny scrub. If on earth it seems desert, under the waves it is quite the opposite: schools of barracuda, large Napoleon wrasse, all kinds of butterfly fish with multiple colors. It is also a great place to try and see the hammers!
There is also Sha'ab Jumna, another reef that may seem like a lost atoll. You can find a nice little current there. This site is a coral plateau where, during our week, we could see the most hammers. It remains for us our favorite place of the stay.
Then there are the classics like San Ganeb and his lighthouse placed between the water and the sky, that looks like straight out of an album of Tintin. There is a lot of life in Sudan and, as always, corals in incredible colors, we were right that evening, at a barbecue down the lighthouse.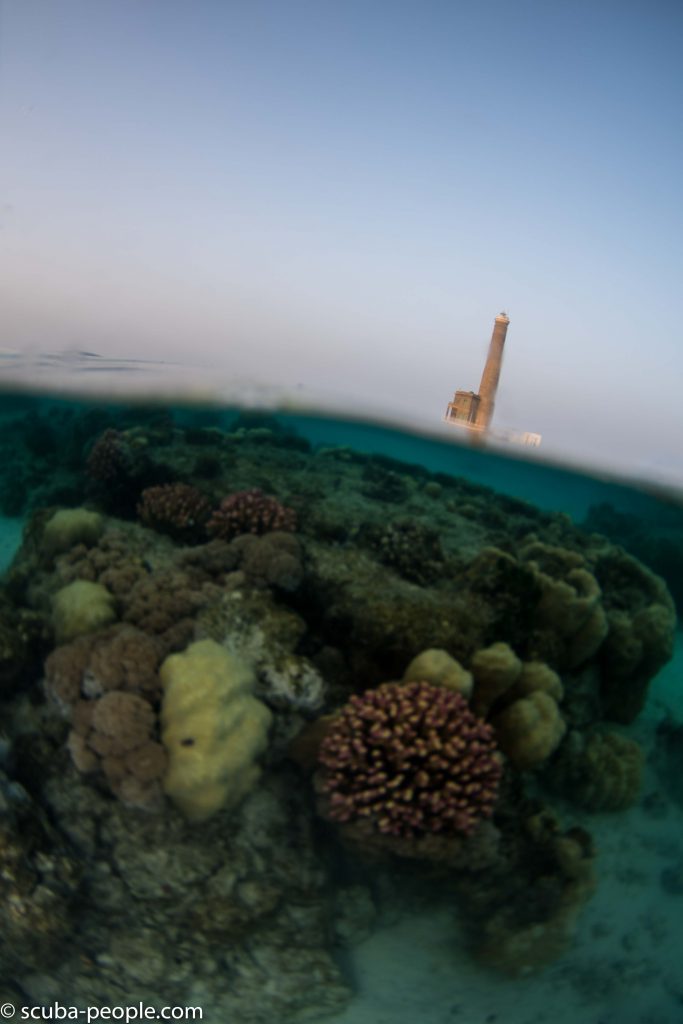 The best for the end, Sha'ab Rumi, is just incredible: Cousteau had definitely taken the most beautiful place to settle, we can see his famous shark cage, located on the South plateau at about 30m deep. You will of course be able to find in the pre-continent the first submarine dwelling, certainly historical but which is worth a look. The plateau to the south is an exceptional place where many grays are present. You have a good chance of seeing hammer banks there. We spare you the story of fish festivals which despite their incredible number, lose interest because of the superb sharks in these seabed
The quality of the dives depend on the fauna that you meet on the sites where you can make an unlikely encounter at any time. We must therefore comply with nature and its requirements, we cannot know in advance what will be the best place; to tell the truth, they are all exceptional.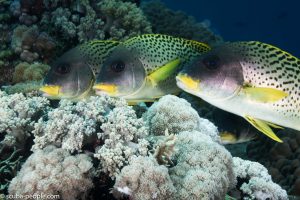 We strongly recommend to be at least a Nitrox diver (and to have Nitrox for the dives of this cruise).
In Sudan, the sea is as salty as in the Red Sea with a temperature between 26 and 28 degrees which remains pleasant. The visit was sublime with very few particles in the water.
When we finish the cruise diving in Sudan and we return to the Port, we regret that there is no longer circuit, with the urge to re-register for the following year.
+ The most
fauna and flora of great abundance on the sites
Conferences and coaching Shark Education
The quality and comfort of a steel boat
Good crew well ground
Very clean boat
Excellent organization of Alyses
First aid kit
- The lessers
Visas and taxes are expensive, but it allows the preservation of sites
No espresso machine even at extra charge
The travel distance with the stop in Dubai (do not hesitate to ask for a slightly longer stop in Dubai)
Not for beginners
Redaction: Bam Bam
Photo credit: Bam Bam / Eric Alquier-Bouffard
Acknowledgment: Alyses and Shark Education
Photo gallery