Decipher old yellowed maps to discover a new dive site, navigate visually through the passes, follow dolphins, eat jacks caught that morning and celebrate the day's encounters with champagne. Leaving for two weeks and having the impression of having sailed for a year, stuffed with colors, sensations, emotions, free on a 17-meter ketch: this is the adventure to be experienced in the waters of Sudan, in embarking on No Stress, for a long journey.
IN THE UNIVERSE OF JÉRÔME
Embarking on No Stress is, for the maximum six divers who share the adventure, entering the world of Jérôme. An oceanographer by training, a DEA Environment teacher, his consulting activities then took him to Brazil, with one idea in mind: to go to sea! He embarks on a world tour, navigates as he pleases before discovering the Red Sea. Love at first sight, and Jerome stares. Today, he lives on board from February to November: the No Stress is at home. His taste for exploration led him more particularly to Sudanese waters, very little frequented and partly still mysterious. Thanks to his ability to interpret plot information (navigation maps in Sudan are incomplete) and his contacts, he has, over time, developed a good knowledge of this region, and offers original diving tours, far from the crowd. , and where each day takes on an adventure flavor.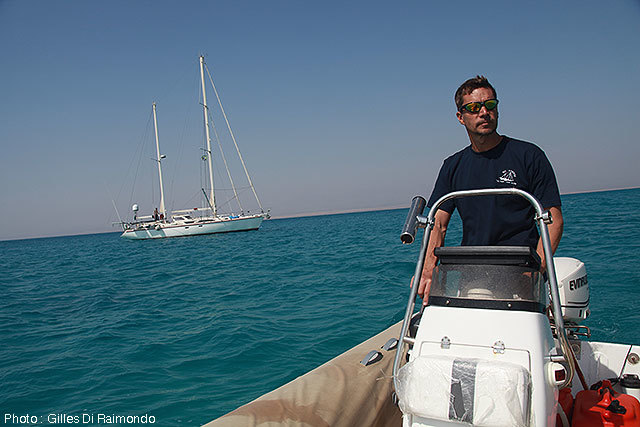 DIVING IN DISCOVERY OF UNKNOWN SITES
"We will of course visit the most famous and emblematic spots in Sudan, such as Sanganeb or Sha'ab Rumi, explains Jérôme. But between two dives, I study nautical charts as well as some out of print books. At the same time, during navigation, the 3D sounder and the No Stress radar remain permanently connected in order to identify any unmapped drops. »This is how, thanks to the work of our captain, surprise encounters, virgin sites and parts of still unexplored itineraries follow one another: discovery of the winter refuge of the mantas of Mesharifa, visit to debonair dugongs at the bottom of a secret Marsa, and identification of Pinacolo, a southern spot vaguely mentioned in an old Italian guide. A stone 30 meters in diameter at most, which rises up to a few meters from the surface. All lost in the open sea, surrounded by funds that plunge to more than 400 meters… A concentrate of life for a five-star dive…
Production : Christine Azalbert
IN DIVING WITH STEVEN SURINA
Underwater, Steven is leading the way. He is only 24 years old and already has a great career in the world of diving. The young man indeed combines the functions of diving director and instructor for different organizations and piles up experiences and mastery of the trade. Expatriate in Egypt since the age of 13, fluent in Arabic, our fellow has become in particular, between northern cruises and trips to the great south in Egypt, and excursions to Sudan, one of the best specialists and guides in diving. in the Red Sea. Steven has especially acquired, with more than 3 dives on the clock in "SA" sea, a kind of instinct for the sites of the region. He immediately knows how to approach the reef, which is quite handy when diving on an unfamiliar spot! Not to mention a certain flair for unearthing sharks, his specialty (Steven collaborates in the writing of books on sharks and gives lectures on these threatened animals). If I was able to dive in the middle of a hammer bench, it was thanks to his wise advice.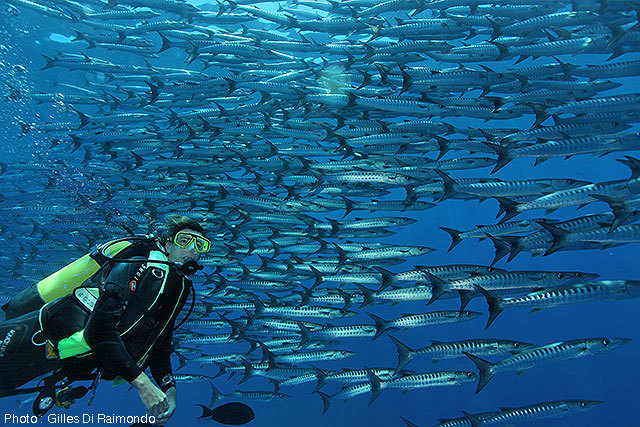 DIVING WITH SANGANEB'S HAMMERES
Early in the morning, as the first rays of the sun barely cross the surface, we glide over the northern plateau of Sanganeb. Around 40 meters, we are on a first ledge. We scrutinize the blue, still dark at this hour. A few minutes pass when suddenly, the first silhouettes start to stand out. Then the school materializes: about thirty hammerhead sharks approach. I then apply Steven's instructions to the letter. I do not move and stand in a horizontal position for more discretion. And the result exceeds all my expectations. The bench scrolls all around me, reviewing me! But Mother Nature has decided today to dazzle us a lot because now on the landing, a silvery cloud emerges formed of thousands of barracudas. The undulating, compact wall of fish comes our way. We are surrounded, to touch them, by predators. A magical moment which will recur again, with some variations (mantas, silky sharks), in other lost places in the deep south.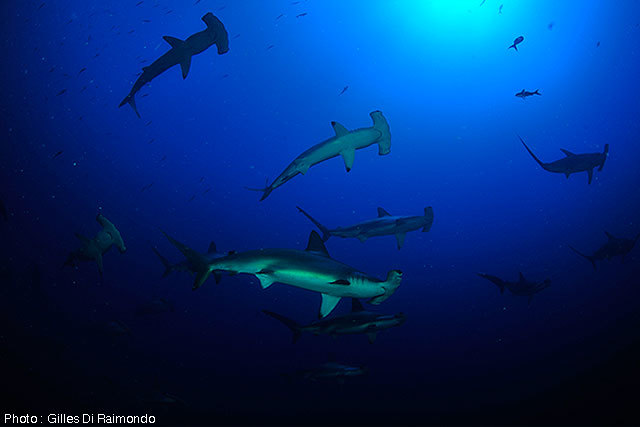 THE LARGE BEACH OF RED SEA
This is exactly what diving aboard No Stress: the discovery of sites rarely dived, and for some, pristine and without names because they are absent from nautical charts. With the key, daily encounters with dozens of dolphins, predator hunts, sailfish tearing the surface of the water under our noses, timid dugongs surprised at the bottom of a sheltered bay, graceful mantas ... There where all the promises are kept like today in Merlo, a site in the North, where all the fauna of the Red Sea seems to have come together. Dolphins, sharks, eagle rays, turtles,… Species by the dozen, fish by the thousands, so close that one could touch them, so numerous that it is impossible to count them…
DO WHAT WE WANT
Sailing on No Stress is also and above all doing what you want. If you ask to dive early on a shark site, you get up early. If we prefer to rest, we rest. Of course, depending on the route or the weather, there are some constraints, but it's inevitable regardless of the trip. All routes make a loop from Port Sudan. Between the spots during the day, a few hours of navigation at most. Done under sail, in the company of dolphins, time flies, especially since the boat, designed to go around the world, is particularly stable. The only periods of great navigation (3 days in a row) are to go down from Egypt or up from Sudan. Either at the opening (March) or at the end of the season (June), before the hot weather. These special routes also provide access to rare and very high quality sites, located off the border area between the two countries, twice a year.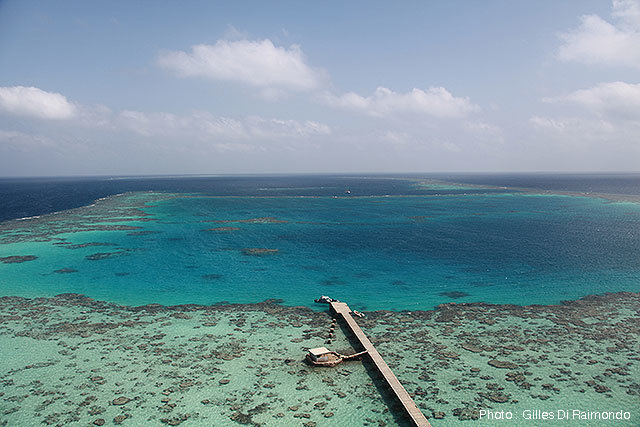 EAT WHAT IS FISHING
Of course, the practice of fishing on board is done simply for food. We just take what we need. On the menu: tuna, dolphinfish, jacks, barracudas, mainly caught trolling. Abadallah, the handyman (seaman, fisherman and cook), will prepare the catches according to the inspiration of the day: raw, grilled, fried, in balls. With Steven as an expert in sushi preparation, fresh fish arrives on the table presented in various ways and complemented with a good French wine, even champagne. From time to time, for variety, Abadallah will make a good dish of spaghetti bolognese or a chicken he has the secret.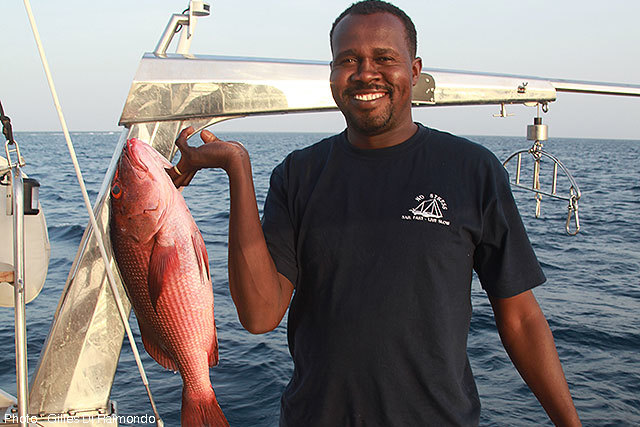 HARMONY AND ADVENTURE
Diving in Sudanese waters requires more caution than elsewhere. "We are far from everything, therefore, it is worth being careful and managing your immersions well, specifies Jérôme. Take into account the current, beware of the clarity and the heat of the water which can lead to descend a little too low. As with any expedition away from relief structures, we must exercise responsibility in order to maintain an acceptable level of risk. »The important thing, above all, is that all the passengers agree on the objectives: a family with" small "levels, it can work very well, a group of experienced divers with a tendency to adventurer too, but you should not mix. "And for the magic to work," concludes Jérôme, "we must keep in mind the three pillars of a successful stay: contemplation, friendship and adventure. Namely long moments of ecstasy and contemplation, excellent human relations on board and a taste for adventure: we don't program, we don't control everything, we head into the unknown… "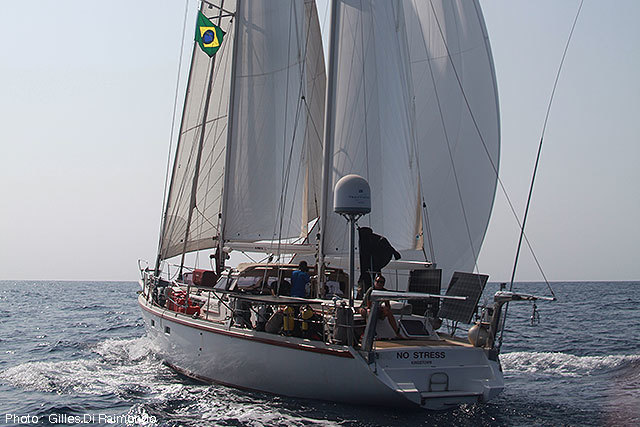 NO STRESS: THE BOAT
It's beautiful, it's well thought out, it's solid and it's serious! And for a sailboat, on the No Stress there is room on the deck with at the front and at the rear, 2 padded areas (sunbathing) for resting, sunbathing, reading or seclusion, and a user-friendly navigation cockpit that acts as an outdoor lounge with its U-shaped sofas.
It's hot from May, but there's a perfect breeze when you're sailing between dives. And no noise, just the sliding of the water on the hull… As the wind generally comes from the north and we sail north or south, we play with thermals to tack upwind, but we press the motor if necessary to ascend during a short weather window.
The No Stress is a luxuriously furnished ketch (two masts): wine cellar, flat screens, DVD player and satellite TV, underwater and mast cameras, speakers on the aft deck… For customers: two cabins each with double bed , 1 cabin with 2 superimposed berths and two bathrooms. For diving: 5 meter dinghy, compressors, 15L and 12L blocks, double Aqualung taps. For safety, emergency oxygen kit in the dinghy and Wenoll rebreather on the sailboat. The ship is autonomous thanks to its solar panels and its seawater desalinator, and includes state-of-the-art electronics (radars, sounders, sonar).
SUDAN, A SURE DESTINATION?
A priori, you can go diving in Sudan without gnawing your blood: FlyDubaï, a subsidiary of Emirates, now offers a Dubai - Port Sudan. It is therefore no longer necessary to go through blacklisted companies.
And once there, as Jérome reminds us, "there are no pirate attacks in the vertical part of the Red Sea (Egypt / Sudan / Eritrea / Djibouti) .. but only on the other side of the Strait of Bab el Mandeb which must be 6 miles wide. »… And for the record, the Sudanese coast guards have 12 2X250hp speedboats and would not give them any gifts if they tried to climb back up. As for the land-based conflict zones, certainly very real in Darfur, they are located more than 1500 kilometers from Port Sudan.
ITINERARY AND PRICES
Itinerary a la carte with possibility of leaving (early March) or going back (end of June) in Egypt. Choose between a Sudan "best of" (Sanganeb, Umbria ...), a North Sudan including Abington / Merlo / Angarosh, a South Sudan (Suakin archipelago), a South Sudan on the border of Eritrea (in progress). clearing), a Sudan PMT "dolphin / manta / dugong". Or any combination depending on distances, weather and length of stay. The dives are under the responsibility of Steven Surina, MF1, specialist of the Red Sea and sharks.
The nearest chamber: decompression chamber on an oil rig, open to everyone.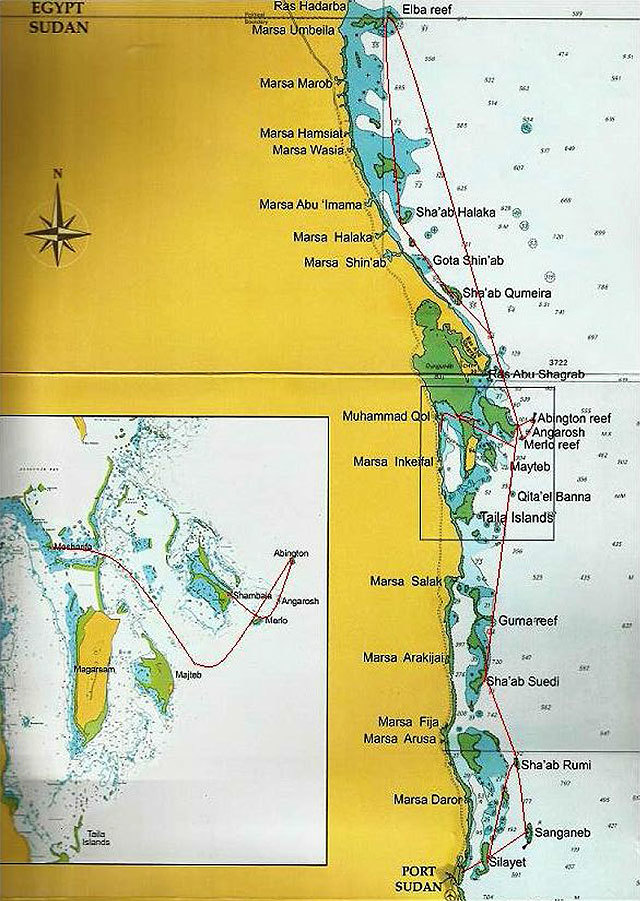 Prices: from € 1 per week (+ flights and visa) on a 500-day basis, or € 14 for a single week. Adjustment according to the desired program and the number of participants (1 to 680). In 1, the season will run from March to June.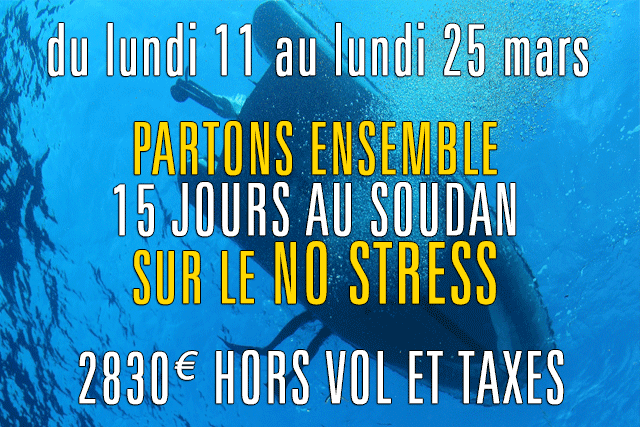 TAKE CONTACT WITH NO STRESS:
Website :
On scuba-people.com:
DIVE NO STRESS SUDAN
At the Paris Diving Salon:
Text: Olivier CLOT-FAYBESSE
Photos: Gilles DI RAIMONDO
Video: Christine Azalbert who for her film "Si l'Umbria m'être contée" made in Sudan in 2012 wins the "Special Award" at the 16th Belgrade International Underwater Film Festival.