On June 24th, Aqua Lung organized an event reserved for the lucky few of which we were one. In addition to the pleasure of spending a day with the firm's marketo-commercial team and its CEO, Jean-Luc DIAIVILLE, the objective is clearly stated: to give us a reminder about the famous Legend "New Generation" regulator and the I3 system which equips some of the vests.
THE BLUE SCHOOL OF PIERRE FROLLA AS A LOGISTIC BASE
Indeed, Pierre has since this year joined the large family of Aqua Lung centers. L'Ecole Bleue is ideally located on Larvotto beach in the Principality of Monaco.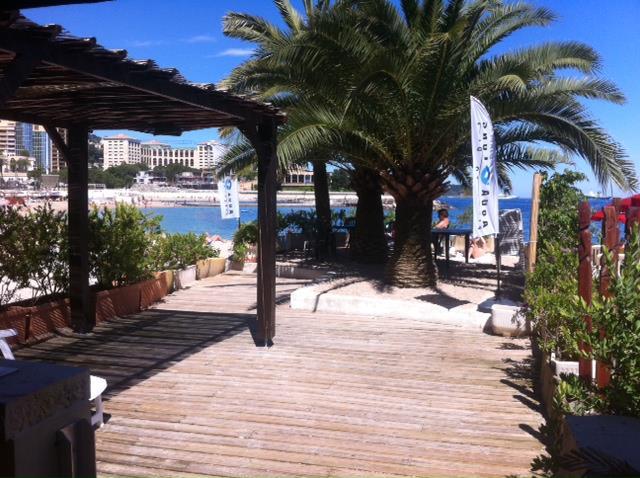 The sun is here, as are the pastries and the centre's terrace is littered with gear… if it's not happiness, it might look like it.
Fairly quickly, Manu Cabrère, Product Manager, attacks one of those presentations which he has the secret and which have made him famous worldwide. We have also decided to let you enjoy his feedback on video and not add a technical question, if there is really anything to add. However, we will content ourselves with giving you our feeling of user.
LEGEND DEDENDER: ALL THAT YOU HAVE ALWAYS WANTED TO KNOW
Diving with the Legend is always surprising. In fact, when you shoot video, you think more about your shooting than your consumption… and with this pressure regulator, it is better to be careful. The only solution I found: put the adjustment wheel to the minimum in order to try to limit the power to the flow.
It is truly THE ultimate anti-breathlessness regulator.
I3: STABILIZATION MANAGEMENT SYSTEM
This was my second time diving with this I3 and once again it takes a little adaptation effort. Indeed, as soon as the need to balance is felt, the hand automatically goes towards the shoulder to find the inflator there before readjusting the shot towards the hip to find it. Once you get used to it, it's a real feeling of great comfort! The I3 allows metering with surgical precision, both during inflation and emptying. I must also admit that finding the system to empty both head up and head down in the same place is definitely a big plus in terms of safety. No more groping for that damn rear bleed lever… everything is centralized and in fact, that's a great advantage.
LEGEND & I3: ALL IN THE WATER
When boarding, we take a hell of a sauce for 10 minutes ... certainly the weather which gives us a little wink so we don't forget that it is Monday and that we are working 😉
A big thank you to Aqua Lung, special dedication to Manuel Cabrère, as well as to the Blue School team and more particularly to Franky Fresh, Meïnch, Chucky la Poupée, Sentenza, Dorcel and… Rocc'eau of course !! !
A little nod to Fredérique GOUIN, Com '& Market Director, whom you see at the end of the diving video doing his baptism! Welcome to the tribe 😉