BEUCHAT has just identified a crimping problem on underwater pressure gauge hoses (reference 331006) put into circulation from October 2011. Consequently, for the sake of guaranteeing the highest level of safety, the owners of a pressure gauge whose hose meets the identification criteria presented below must bring it to their dealer for verification and replacement of the part concerned if necessary.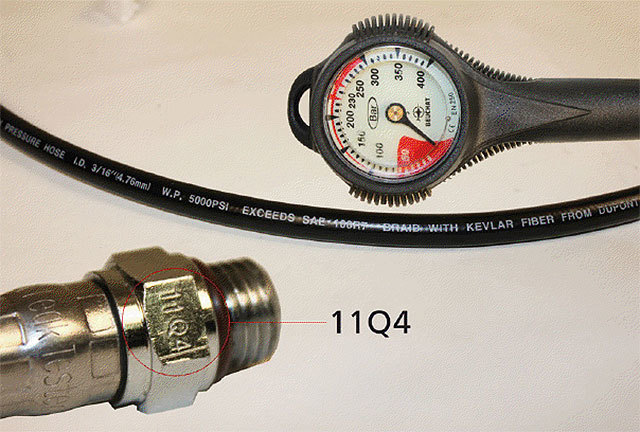 IDENTIFICATION CRITERIA:
Pressure gauges sold from October 2011,
11Q4 marking on one of the two crimped ends.