Balance Comfort is an innovative line of modular wet clothing, consisting of a one-piece 5,5mm or 7mm, a 5,5mm over-jacket with or without an adjoining hood, and a self-draining 5,5mm hood to give you comfort and warmth. This versatile system meets your needs for combination over large temperature ranges: from 13 ° to 25 ° C.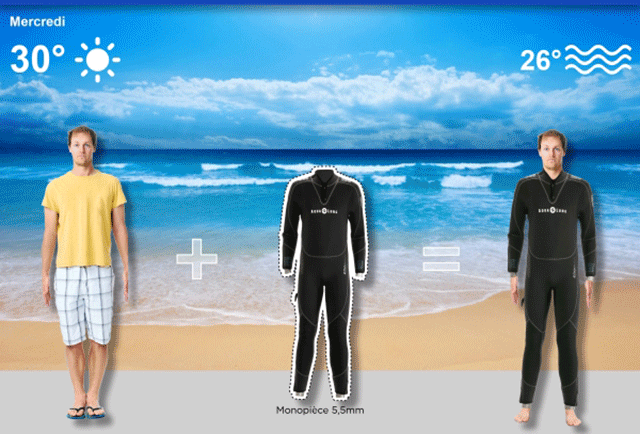 For the colder waters, you can also add a jacket, with or without a hood, which is positioned on your complete suit. An optional hood can still offer you more warmth, depending on the conditions of your dive.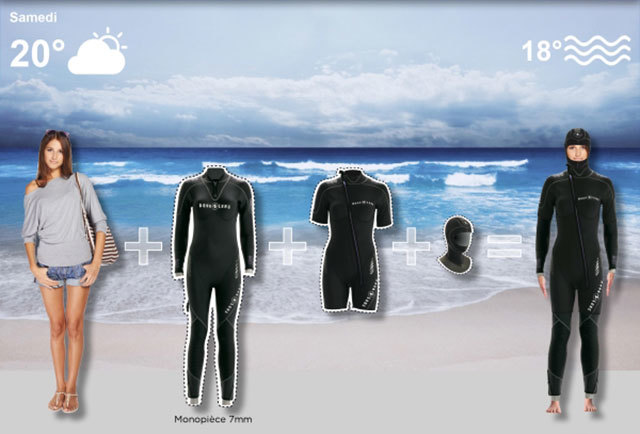 As you know, diving clothes are used to protect the diver from the cold. Hypothermia is one of the main dangers under water and can occur even in warm water, higher than 24 ° C, because in the aquatic environment the heat loss is greater than in the air. The temperature of the sea on the dive site is therefore the first criterion of choice.
The suit also protects against friction, burns and other superficial cuts. It is essential in some hot waters!
Balance Comfort suit
Balance Comfort Single Piece
5.5 or 7mm single-piece without hood, G-Lock rear closure, limiting water intake.
Double arm and leg sleeves consisting of 2,5mm ultra-thin outer smooth under-sleeve and 3,5mm over-sleeve (mono 5,5mm), closed with a zipper.
Under-arm hatches Ultrastretch neoprene 4,5 mm. "Water Flap System": 2 sealing protectors are located under each slide of the closure.
Collar with zipper fitted with a protective flap.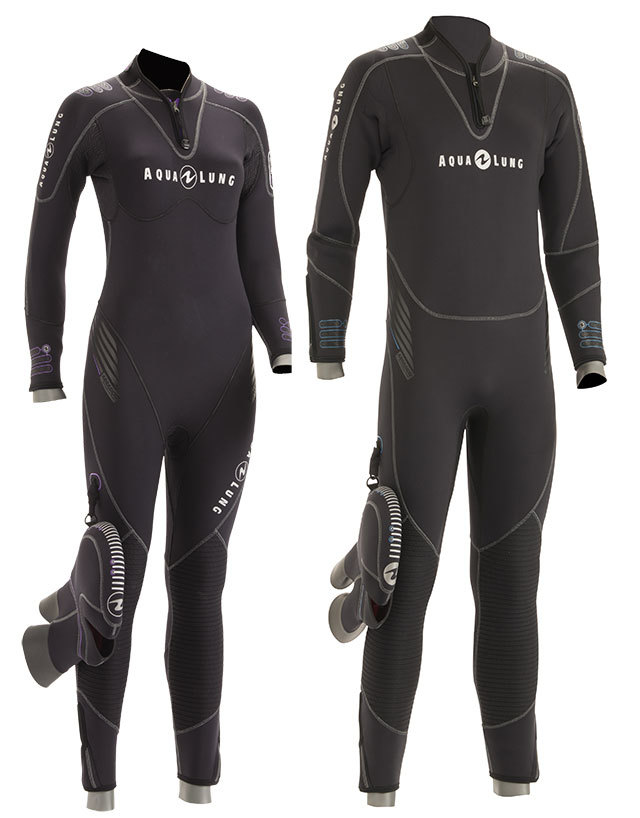 Balance Comfort Surveste
An 5,5 shorty superstring with or without self-emptying hood.
3mm ultra-stretch Neoprene comfort panels at the crotch.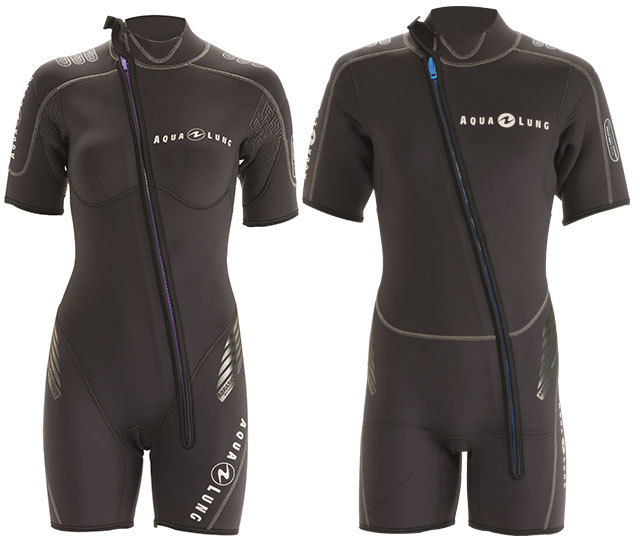 Comfort Balance Hood
A self-emptying hood separated from 5,5 mm with front plate and smooth face flange.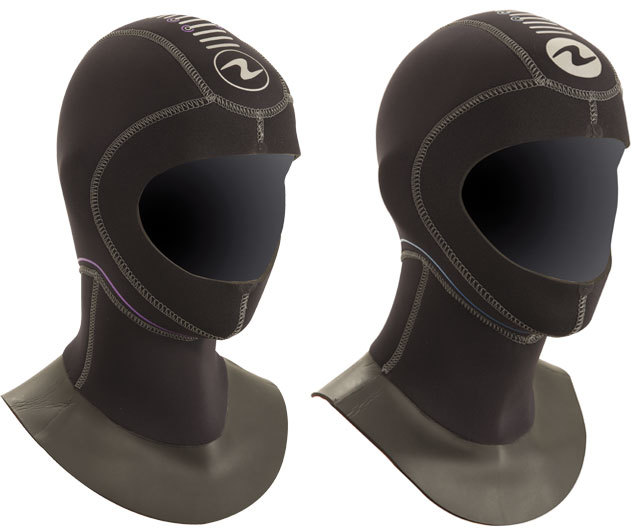 Live test
True to our principle, we are testing what is presented to you on Le Mag. Once again it is done and as so often, it is the limpid waters of Cozumel which were used for this test. thanks to Phocaea Mexico.
Very, very, very flexible, it is really the first thing that strikes. Indeed, this wetsuit is made entirely of UltraStretch neoprene. This neoprene has the ability to take, in all directions, two and a half times its size. Putting on is therefore super easy.
The hook in the middle of the right thigh prevents the hood from losing if it is removed, whether on the surface or in the water.
Question finishes, no thread that walks, the seams are clean ... It's tough.

Recommended public prices
Balance Comfort Woman
Overcoat without hood 5.5mm -> 129 €
Overcoat with 5.5mm hood -> 150 €
Men's Comfort Balance
Overcoat without hood 5.5mm -> 129 €
Overcoat with 5.5mm hood -> 150 €