For years, Lionel Pijarias has been designing ranges of bags for major brands, in cycling, mountain, scuba diving and travel. KURMA bags are particularly suitable for divers. The range comes in 5 models ranging from the 45 L RAWAI backpack to the 173 L MAXILI trolley.
We had the opportunity to torture the SIMILAN during our trip to Cape Verde.
DIVE BAG SIMILAN
This bag is made, as you can see in the video, of a set of two travel bags. The two parts can be interconnected by a zipper and straps so as to form a bag of very large volume: 173 l in this configuration.
Each of the two parts of the bag can be used separately or be connected to the other. These different possibilities allow a wide use according to the needs in place and a great adaptability to the criteria of the airlines. In a connected solution, the Similan can support up to 35 kg. We even arrived, to our great surprise, at 38 kilos… this is also one of the "disadvantages" of this diving bag: it is capable of carrying so much material that we load it without realizing that 'in the end, we are very, very heavy ... Rest assured, you can separate it in order to respect the weight limitations of certain airlines.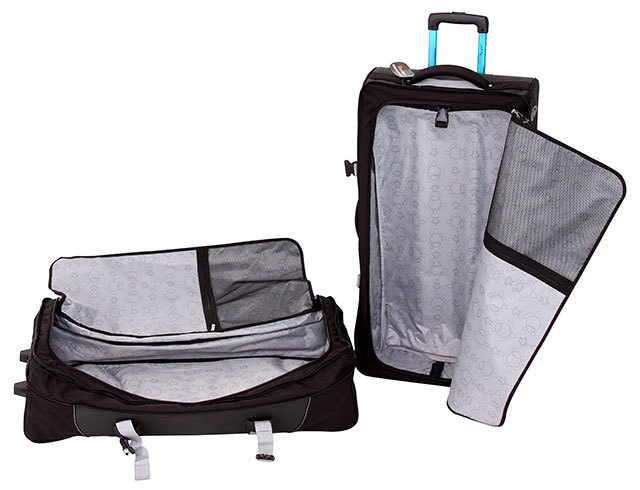 The casters are skate wheels, sturdy, quiet and manoeuvrable. They can be changed very easily if needed. Important detail, often this type of bag once loaded turns over when in motion. The SIMILAN shows exemplary stability which is an undeniable asset.
The upper and side carry handles have been fitted with internal and external reinforcements and are assembled with specific seams and stainless steel rivets to ensure longevity.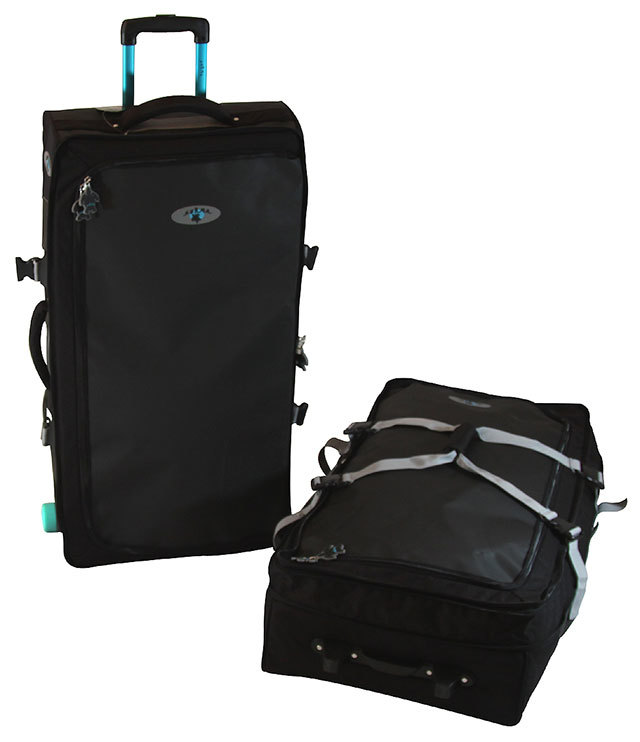 During travel, a cover that can hold the two bags supplied with the set provides additional protection.
This dive bag also has a gusset hidden behind a zipper, allowing the total volume of the set to be increased from 151 to 174 liters.
Price 209 €
Features:
Rigid part with wheels: 20x80x44cm Volume 76.5 liters Weight 5.35 kgs
Part without caster: 20x88x88 Volume 76.5 liters or 97 liters bellows deployed Weight 1.60 kgs
Dimensions the two parts together: 88x40x43cm or bellows deployed: 88x48x43cm
Volume 151 or 174 Weight 6.7kgs
In a future article, we will present the RAWAI backpack which was our absolute favorite for its ability to also carry a monumental weight and demonstrate a resistance that has defeated all our attempts at destruction ...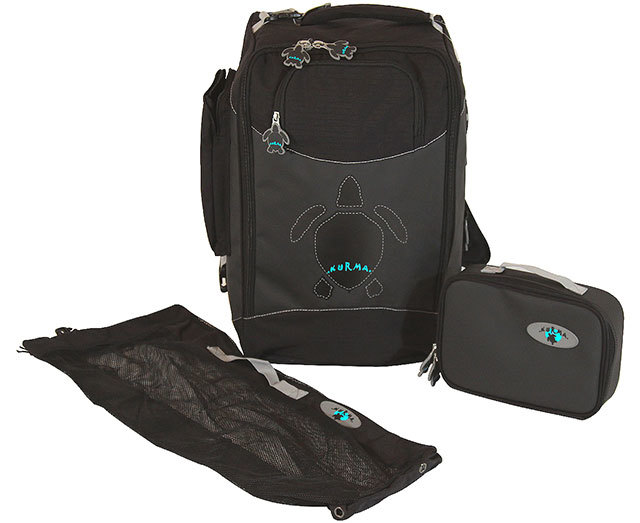 More: www.kurmabag.com