The new bomb from Panasonic, the GH4, has been available for a few weeks… And already, Hubert Lacour from Plongimage We are delighted with these first images confirming the very imminent arrival of the first housing dedicated to the GH4… And what a housing since our Italian friends from Isotta are in charge.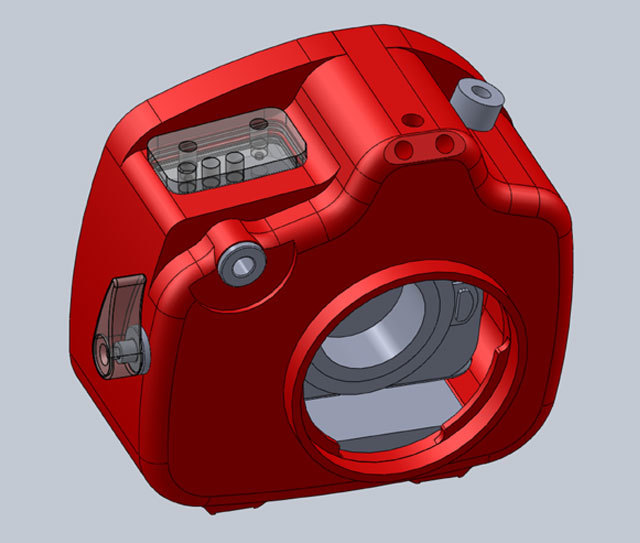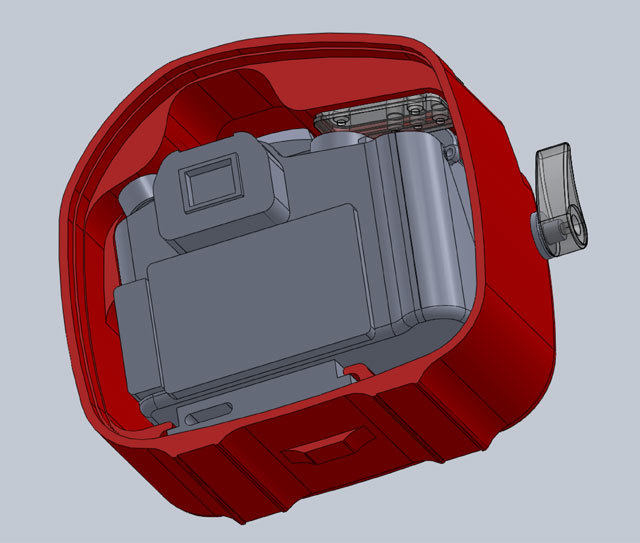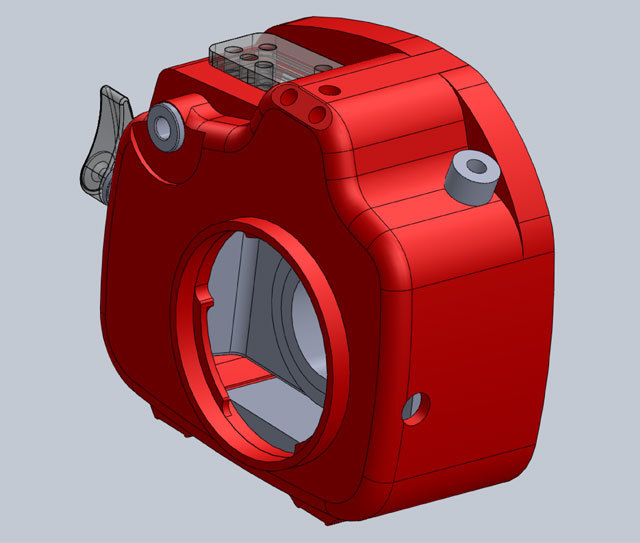 Prices
1890 € complete with two handles and S6 external video jack with internal cabling to the box.
It will even be possible to add a HUGY 4.3 inch 16: 9 monitor for € 990 including VAT, complete with charger.
The box will be available from mid-July ...
Suffice to say that it could hurt a lot, especially the Canon 5D ...
Panasonic GH4: a hybrid worthy of a professional 4K camera
For its new hybrid, here in the sense of a camera oriented both photo and video, Panasonic has particularly focused on video. The manufacturer thus presents the GH4 as a true professional camera, and to do so, provides it with many new features on the camera market.
A camera worthy of a professional camera
The new Panasonic Lumix GH4 starts out shooting in true 4K DCI at 24 fps, Ultra HD up to 30 fps or Full HD up to 60 fps. It can record without time limit in AVCHD and AVCHD Progressive formats, standard but limited, but also in MOV format, which in this case allows access to encoding rates of 200 Mb / s in ALL-I or 100 Mb / s in IPB, heavy but better suited to post-production. You can also use an external recorder through the HDMI 4: 2: 2 8 bit output. Timecode and test charts are also part of the game.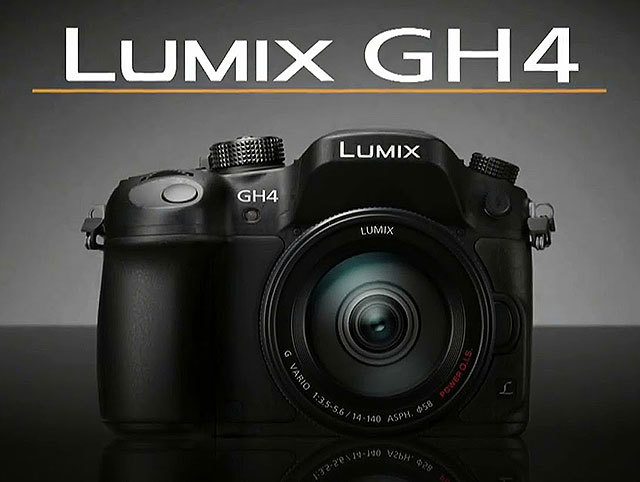 For the actual shooting, the GH4 relies on a new 4/3 inch 16 million pixel Live MOS sensor, faster to prevent the rolling shutter effect, on a new pass filter. low, improving sharpness without causing moiré, as well as a new quad-core processor providing selective noise and edge processing to achieve ISO 25. Autofocus can be done in 600s and track a face or even an eye.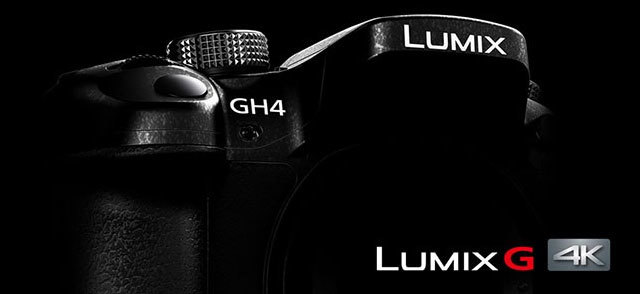 Camera housing, camera functions and accessories
To frame we have an articulated OLED screen with 1,04 million points (or 720 x 480 pixels) or an XGA electronic viewfinder (1024 x 768 pixels or 2,36 million points) offering a modest magnification of 0,67 , 3x. In both cases, focus peaking and zebras are offered to facilitate manual focus and exposure. The case, made of magnesium alloy, is almost identical to that of the GHXNUMX.
The device finally integrates Wi-Fi, NFC, a microphone input on mini jack and a headphone output on mini jack. An optional interface unit, responding to the DMW-YAGH reference, adding two XLR inputs with display and level adjustment, four 4-bit 2: 2: 10 SDI outputs and a 12 V input for continuous filming.
Case price: 1 499 € naked and 1 999 € in kit with 14-140 zoom mm.
Discover the beast: LUMIX GH4
Technical specifications: LUMIX GH4