It is not uncommon, during my trips abroad, to meet divers who announce to me with annoyance: "these are my last diving vacations… I am going to be mum, dad…". Often these same divers add: "we cannot find offers adapted to the family… the little one is too small and if it is necessary to draw lots which of the parents will go diving…"
DIVING WITH YOUR CHILDREN
Our diving market is evolving but specialized Tour Operators have taken some time, if not some time, to understand this new demand. Don't throw stones at them too quickly, our manufacturer friends have recently discovered that women also dive and that offering them suitable equipment would certainly meet their demand ...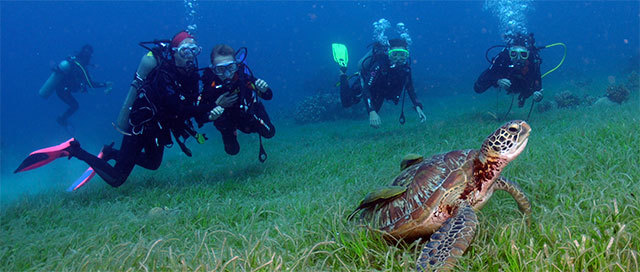 STARTING AT WHAT AGE ?
Finally a point where the underwater world seems to agree. It will be necessary that your charming blond heads are aged at least 8 years to taste the pleasure of the scuba. I say taste because, whether in France or abroad, 12 even 14 years are the prerequisites to pass a first level.
BUBBLE MAKER BY PADI
This is the equivalent of baptism among our American friends. The children will have the opportunity to don a diving suit and dive to a maximum depth of 2 meters.
SEA EXPLORER IN DAUIN
The center is located within the Pura Vida hotel in Dauin, Philippines (for distractions). The hotel has a swimming pool, the bubble maker is made in 2 time:
- Discovery in a protected environment,
- Baptism at sea.

A DISCOVERY IN FRENCH
Sea Explorer, used to an international clientele, has foreseen everything. Indeed, what is our surprise when we met Suzy, the instructor who speaks perfect French… it's a bit normal since she is from Paris…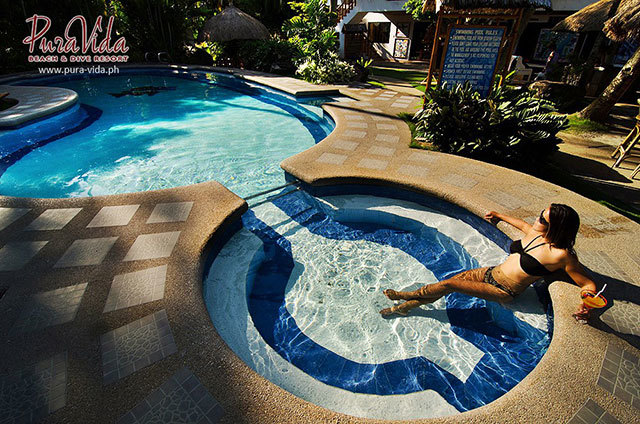 Suzy in the pool of Pura Vida
DIVING
The pool has a tranquilizing effect. Our 2 athletes do not seem to understand the passage on the other side of the mirror at all. After more than 40 minutes of immersion, they finish all 2 the session saying "it's already over ???"
MESSAGE TO THE CREATOR
If reincarnation exists ... I too would like Suzy to take care of my baptism in the next life 😉
THANKS
We wish to thank our partners thanks to whom these articles could be realized:
Manuel Lewin