Lamya Essemlali, President of Sea Shepherd France, publishes at Glénat "Paul Watson, interview with a pirate". A testimonial book which mixes some stories of campaigns with long interviews of the ecological pirate. To discover a little more man, and understand why he continues to fight with the same energy since 40 years.
MAN AND CAPTAIN
Lamya Essemlali is undoubtedly fallen under the spell of the man. And she does not hide it, explaining in the preamble that "the best thing about Captain Watson is not the hero, it's Paul. She nonetheless joined Sea Shepherd, before founding the French branch in 2006, out of personal conviction. In 2005, she attends for the first time a conference of Paul Watson. "What I hear that day," she wrote, "marks a turning point in my life. So there is someone who thinks like me, who dares to say it, and better, who dares to do it ... "She has since participated in seven campaigns at sea, four of which she coordinated with the captain. She is also her interpreter during her travels and public conferences in France.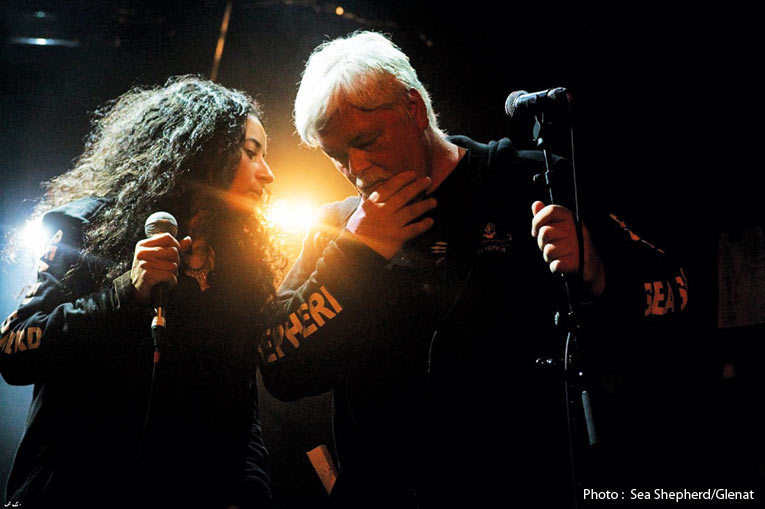 ASSUME ITS COMBAT
A dozen illegal whalers sinking at the dock, several ships rammed at sea, hundreds of long lines and drift nets confiscated, more than two hundred and fifty expeditions in all the seas of the world ... Paul Watson goes far. Always. And if we often in the pages of the Mag echoes his fights, it is true that he sometimes has no limit. This book, by addressing most of the topics that are close to his heart, helps to better understand how the guy works, to give meaning to his way of facing the world. Without complexes, without states of souls, for a cause that he thinks not only just but more indispensable to the survival of the world, and of our species.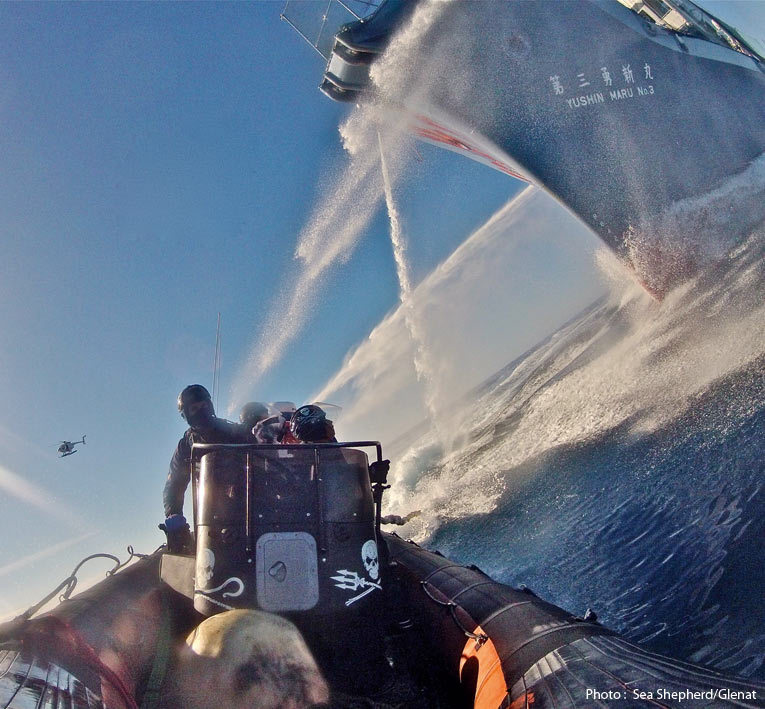 POSITIONS THAT DISTURB
"Misanthrope" because he believes that there are too many men on the earth, "terrorist" because he does not hesitate to contact when he thinks it's the only solution, the qualifiers that define Paul Watson are not always to his advantage. The book allows him to express himself on all the positions "politically incorrect" that he is able to take. And even if we do not necessarily agree, it forces us to think.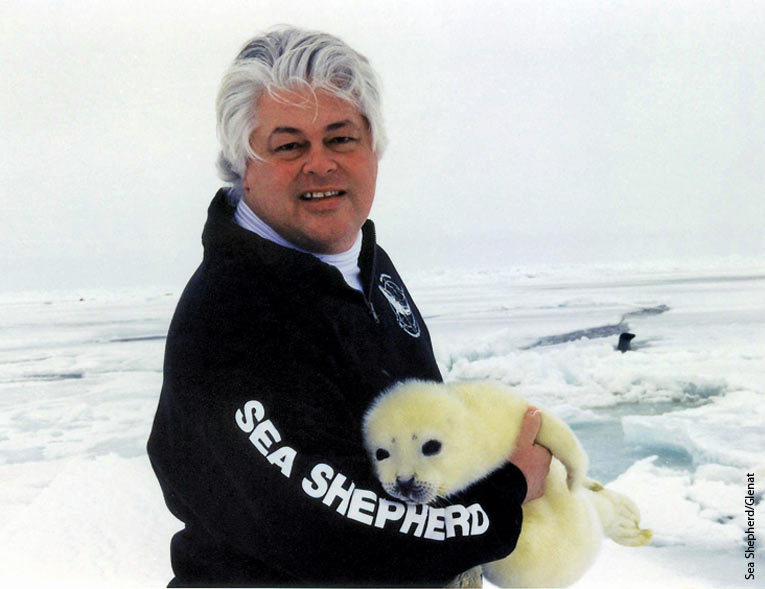 40 YEARS OF FIGHT
So of course, some of his words will make you jump. Without a doubt. But since 40 years, it seems that it has not changed an inch. That he has the same energy that some call hysteria. That he has the same methods, widely decried within the ecologist community. But he won fights for lack of winning the war, and his tenacity intact suggests that he will win more. So yes, it is undoubtedly excessive, whole, utopian perhaps, but we are obliged to admit that our planet sea needs men like him.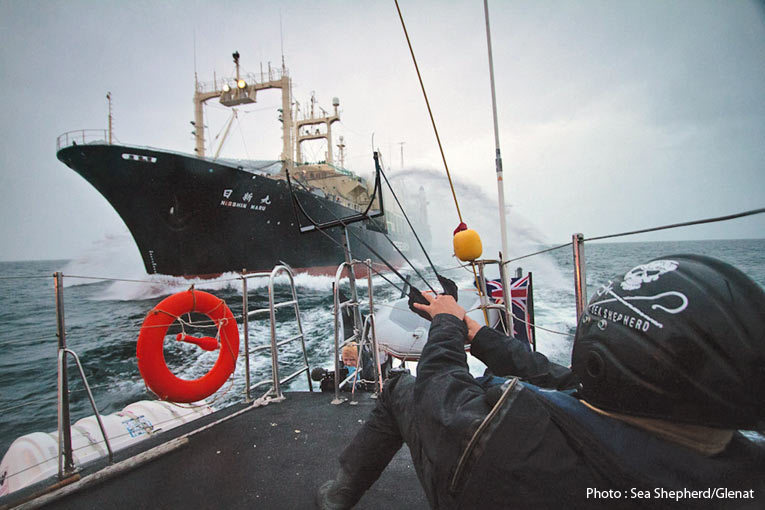 MEN AND OCEANS COLLECTION
"Paul Watson, Interview with a Pirate", is not an adventure story book, although some campaign memories complete the interviews. It is not a light book that is devoured like a novel, but a book that will appeal more to those who want to ask questions about our world. In line with the collection he belongs to the publisher, Men and Oceans, which gives pride to men and women who give meaning to their lives through their relationship to the marine world.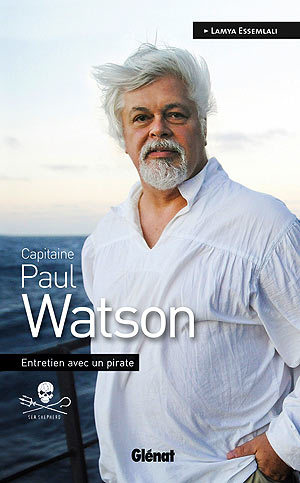 Publisher Glénat
256 pages, 140mmX225mm format, flexible cover.
Price TTC France: 22 Euros.