Who are the TOs? Simple travel merchants? Well no ! Those who responded to our small survey all have a pair of fins in their bag: and if they asked themselves, often for family reasons, they are real divers, men and women full of travels and experiences in all the oceans.
CHRISTOPHE PAUL D'ABYSS
Instructor and dive guide, it is in the Philippines that the Franco-Swiss made his weapons during 14 years. Back in Geneva, he began by selling what he knew best, before expanding the proposed destinations. And even though he is now based in Switzerland all year, he regularly finds his role as a dive guide by accompanying his clients on some trips!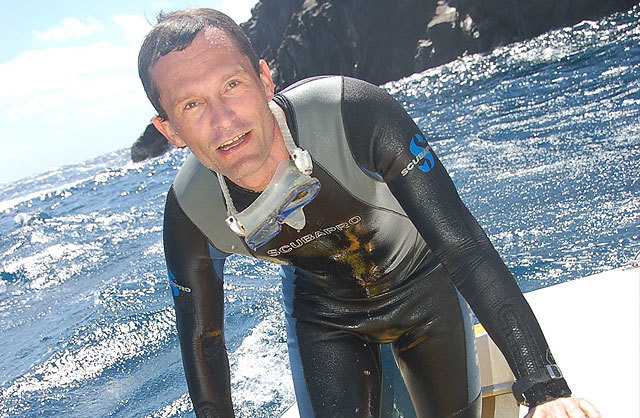 The director: Christophe Paul
The agency: creation in 1991
Number of dives: + of 4000
Diving Level: PADI Instructor
One of his greatest memories: "... only a few weeks ago, diving with penguins and cormorants under water and killer whales on the surface at Galapagos ..."
Next diving destination: "La Papua Barat (Indonesia)"
OSMAN ERSEN BY BLUE LAGOON
From Istanbul where he was born, to Paris, via Lyon or Marseilles, Osman Ersen, even if he moved away geographically has never given up his passion for the sea. And beyond his travels, it is also through his taste for underwater photography that he expresses it. From his friendship with some photographers, from his attraction to photography and biology came a site, www.photosous-marine.com, which brings together thousands of images all captioned by biologists, and the photo challenge of Marseille: a dynamic that probably has an influence on some of the proposed trips.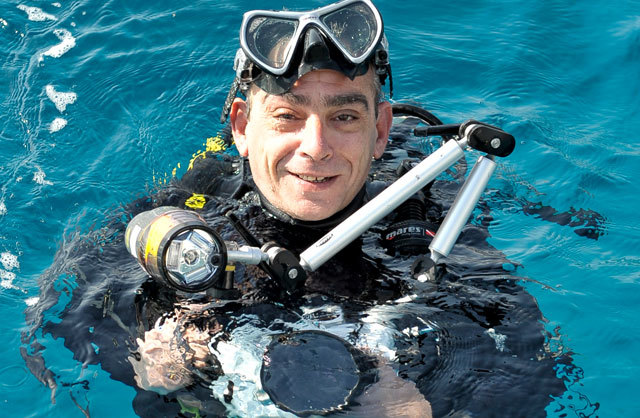 The director: Osman Ersen
The agency: creation in 1990
Number of dives: + 1500
Diving level: 3
One of his best diving memories: "An encounter with the dolphins in the Red Sea and the creatures of Lembeh in Indonesia by night diving. "
Next diving destination: "It will be Mexico or Bali! "
ERIC THE COEDIC OF H20 VOYAGE
Eric Le Coédic, twenty years ago, lived in New Caledonia where he ran the club of Poum, deep in the North Province. Then he settled in Lifou, on the Loyalty Islands, confiscated north of Grande-Terre. He also passed by Rangiroa, where he managed the Manta Ray Club: a man of the ground, therefore, who if he has put his luggage in more civilized places, remains nonetheless an explorer-diver.
The director: Eric Le Coedic
The agency: creation in January 2002
Number of dives: 5000 +++
Diving Level: BEES1, SSI Certified Instructor
One of his fondest memories: "diving with a humpback whale in the Tiputa pass, Rangiroa in Polynesia by 35m background, when I was the head of the Manta Ray Club".
Next diving destination: it's now! Cruise Indonesia Ambon (Maluku) - Timika (Papua) and meeting with the Asmat tribe!
CLAIRE AND ZIAD EL ZEIN BY KEY LARGO
Difficult to separate these two, since it is their meeting there is nearly 20 years that was born Key Largo! Franco-Lebanese, Ziad found Claire on the other side of the world, in Australia. And very quickly, they decided to share their life and their shared passion for diving and traveling, and to pass it on to their children. They dive everywhere, with family or separately, always with the same credo: tailor-made for their customers!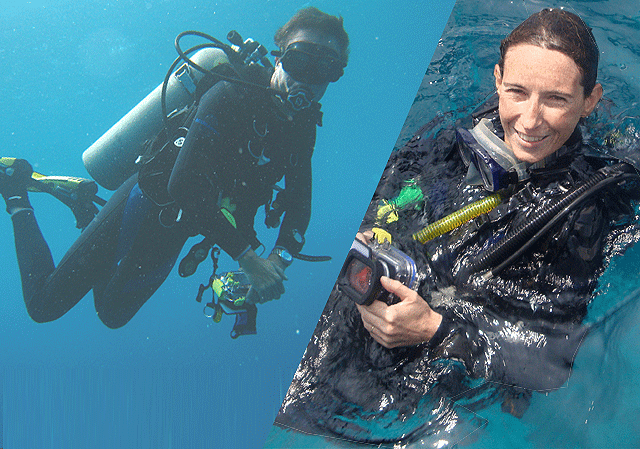 The directors: Claire and Ziad El Zein
The agency: creation in 1995
Number of dives: 1000
Diving level: PADI OW
A beautiful memory: "Palau, both under and above"
Next diving destination: with the family surely
EDITH DION OF OCEANES
Edith came to diving through classic tourism, a sector in which she has worked for 24 years! She admits it herself, until she joined the TO Force 4 in 1995, "the aquatic world was, for me, rather a hostile environment. But after about a year, it seemed obvious to me to dive in order to be able to share and talk better about diving. Love at first sight with this environment… Since then, I dive regularly, several times a year, mainly abroad…. I like warm waters so I'm not very fond of diving in France. In 2001, creation of Oceanes after several years spent within Force 4 where I learned my specialty with a great diving man Alain Mouchet. Since then, I have continued my professional career as Director of Oceanes and I am still as passionate about meeting new people. "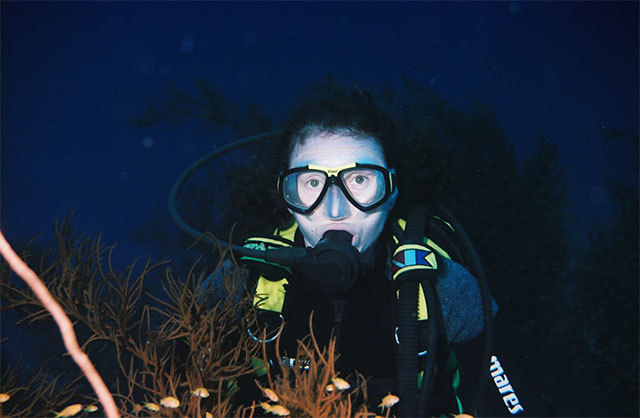 The director: Edith Dion
The agency: creation in January 2002
Number of dives: 400
Diving level: 2 level
Her fondest memory: "alone in apnea, with 15-meter whale sharks and manta rays, on the same site. A privileged moment which remains exceptional because I had the impression of being part of their world. In full blue, alone with these giants of the seas! And hope that the best memory will be the next one! "
Next diving destination: "Panama & Malpelo"
MARC THOMAS OF THE PALM OF THE JOURNEY
Born in Paris, Marc Thomas now lives in Clamart. No tropical life so, but an approach to diving that could look like yours. Level 3, diver since 28 years, he is also recently Dive Master, "to be able more easily, he said, dive with my children when I'm traveling". He has just started to photograph underwater, attracted as many divers by the ease of use of digital. Beyond classic travel, he is now turning to more unusual horizons, such as Okinawa in Japan where he was tracking for his customers a few days ago.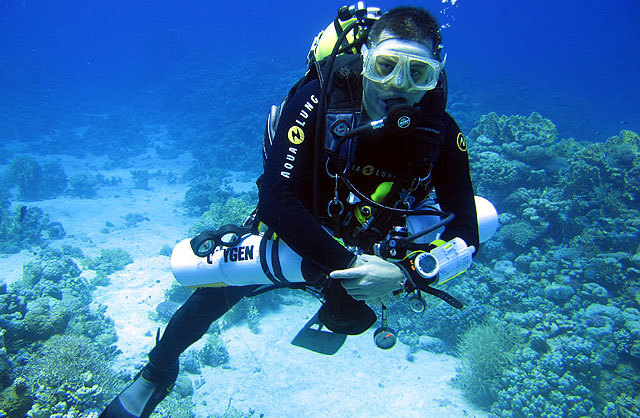 The director: Marc Thomas
The agency: creation in 1995
Number of dives: + of 1000
Diving level: N3 + Dive Master
One of his fondest memories: "Elphin Stone Hammerhead Shark Bench"
Next diving destination: Okinawa in Japan
LAURENT HERVIER FROM SPOTS D'ÉVASION:
Laurent Hervier is a diver, but above all a sailor, former export manager at Nautix, specializing in marine paint. And if he created Spots d'Evasion, it is with a creed: "to discover a nature of exception through the most appropriate sport activity". Diving, but also windsurfing or kitesurfing, keeping in mind that the most beautiful stays are also human encounters, in places off the beaten track.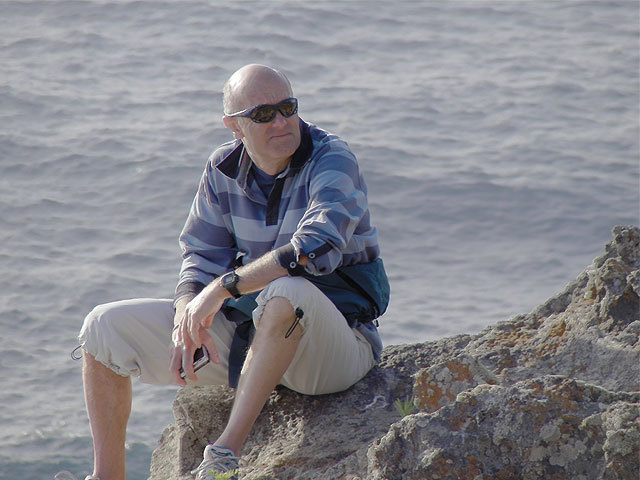 The director: Laurent Hervier
Takeover of the agency: 1996
Number of dives: 500
Diving level: 2 level
Next diving destination: Maldives and Myanmar (formerly Burma)
LAURE LEDUC OF SUBOCEA:
Laure Leduc is always on the go, even if she is in the metropolis. She has soaked her fins everywhere, in Mexico, New Caledonia, Polynesia, Australia, Egypt, Belize, Mauritius and Guatemala. And as she says herself, "To leave is… to feel alive. To give to dream is ... to share your passion. To make discover is… to create a link "Nothing lukewarm in its approach!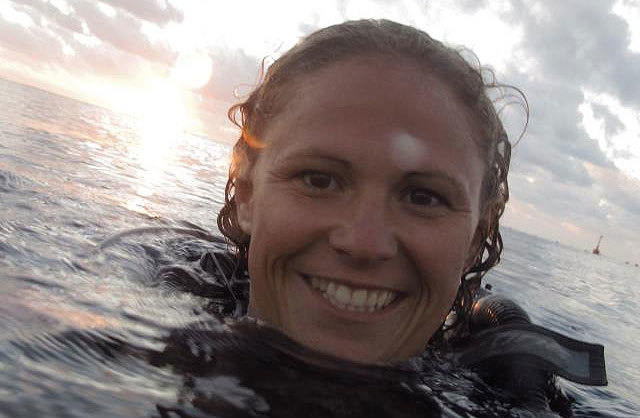 The director: Laure Leduc
Takeover of the agency: June 2012
Number of dives: 250
Diving level: 4 level
One of his fondest memories: "Night diving in the Maldives surrounded by Mantas rising out of the dark and grazing for many minutes! And more recently Madagascar, with the whales but also incredible nudibranchs 70 cm! "
Next diving destination: "Indonesia or the Philippines!" A big desire to go to the Asian side! "
All the diving TOs were requested, we published those who took the time to respond ...
Text: Isabelle Croizeau