Francis Le Guen is launching a new collection at Editions Glénat: Diving diaries. Books of adventure, of passion, which invite us to experience the underwater epic from the inside. It was in Port-Miou, where he took us for a dive into the resurgence of fresh water, that he presented the project to us. Released on September 5th!
FRANCIS LE GUEN: MEN ORCHESTRA
Difficult to define Francis Le Guen in a word, so much has he put strings to his bow. Author, photographer, journalist, explorer, speleologist, each of these terms defines it but is not enough to go around the man. It's all at once. In the water for more than 40 years, from Australian caves to Mediterranean sources, he has never ceased to explore, to advance, to create. He is credited with the birth of Plongeurs International, for which he has been editor for a long time. He is also responsible for series and television series that have taken us around the world, documentaries, books, so many ways to explore all the facets of the underwater world, in fresh water or the world. salt water.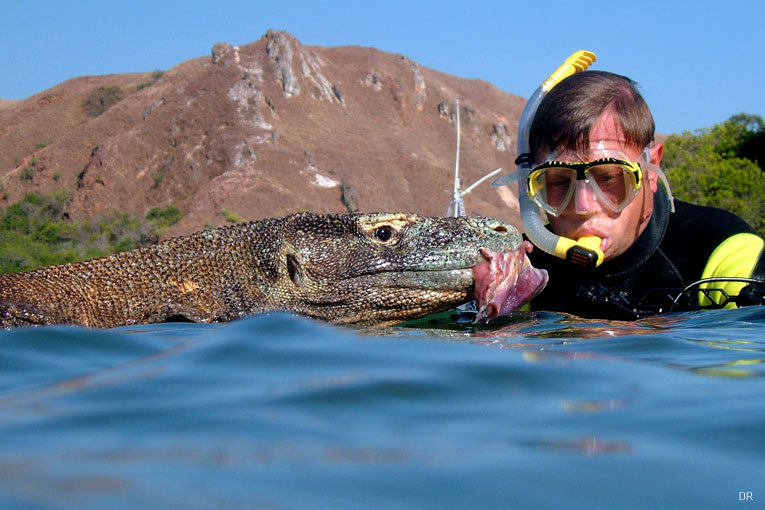 THE TASTE OF SHARED ADVENTURE
This time, he takes us on an adventure through a new collection to appear at Glénat. As early as the 5 September, the first two volumes will open the ball: "Narcosis", written by Francis; and "Treasures", written by Emmanuelle Levasseur, holder of a level IV of recreational diving and professional 1B class, now a freelance journalist, after having served as associate editor of Apnéa magazine for five years, then co-founder and Editor-in-Chief of Tribu Snorkeling for two years. And if Francis and Emmanuelle's journeys differ, we find in their pages the same taste for shared adventure, the same ability to capture the strong moments that transform a dive into a journey: their works can be read as collections of news, some of which are only a few pages long, but at home everything is true, and the stories they tell us are real men and women.
narcosis
In "Narcoses", Francis Le Guen makes us taste the intoxication of the depths, the discovery of caves and bottomless wells, vortices and whirlpools: an initiatory journey to the four corners of the Blue Planet, in Mexico, in Indonesia, the Philippines, the Maldives, or closer to us in Brittany, Greece, Sardinia or Germany… Francis's stories take us behind the scenes of the shootings, tell us about his experiences but also those of men and women who never stop pushing their limits in the quest for the depths, and share their emotions with us.
TREASURES
In "Treasures", Emmanuelle Levasseur takes us on a feverish quest for sunken treasure. Slowly, patiently, as an investigator, she went to meet those who continue to search, to sound, to dream of junk loaded with porcelain, of galleons returning from India wrecked on unknown reefs, of magnificent cargoes lost in the waters icy Baltic Sea. Because if the treasure hunt is a child's dream, a handful of men around the world have made their reality, sometimes taking insane risks, winning a lot or losing everything, but in any case dedicating their lives, the eyes burning and the hope always pegged to the body, looking for shipwrecks loaded with gold, stones, or precious dishes that litter all the seas of the world.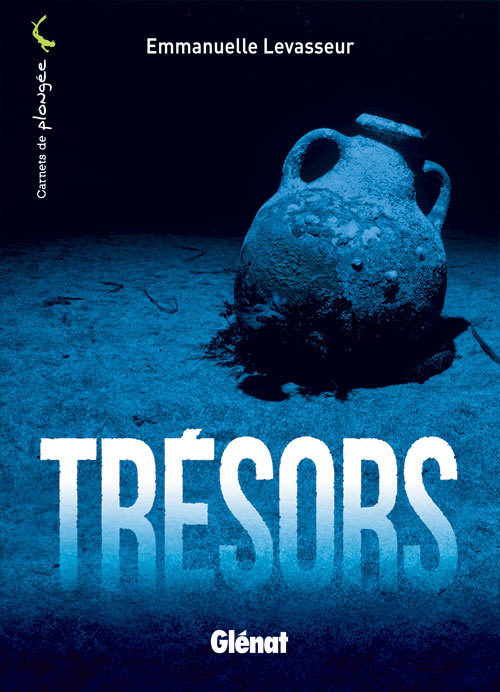 AT THE HEART OF THE UNDERWATER EXPLORATION
Each volume of the collection will be entirely devoted to a theme, which the authors will have to reinvent, such as sharks or shipwrecks so often discussed. By giving pride of place to the human adventure, these story-tellers will join hands to take us away, at the heart of the adventure, to remind us that underwater exploration is more than just a hobby. A thrill, a way of life, in the footsteps of the pioneers of yesterday, in the wake of today's adventurers.
AND FROM THE RETURN
You will also find Francis' pen in each issue of Le Mag: he will offer us a regular column, and will sprinkle our pages with a little salt and pepper. With passion, in complete freedom.
NARCOSES - FRANCIS LE GUEN
Extract from the chapter "Undressed in the Maldives":
Marine currents are traps to be wary of, even if they act mostly on the surface, horizontally. But nothing prepares the diver for their vertical equivalents: these aspirant currents, swirls on the borders of legend, capable of training a fully equipped man at the bottom!
I was in the Maldives when I first encountered these terrible downdrafts. We were reporting for a magazine that had ordered charming underwater photos from me. A friend of mine had a base in the archipelago and took care of the logistics. We had obtained an exceptional diving authorization in the atolls of the extreme north, usually closed to tourists. We were officially there to make an inventory of wildlife and sites of interest to the government ... Indeed, in a Muslim country, it would not have been very good taste to expose an undressed girl on sites frequented by the locals . However, for some reason, our client absolutely wanted the Maldives as a backdrop. In addition to the basic gear, we were traveling with mirrors, photo stands, reflectors, tons of waterproof makeup, and a collection of overpriced swimwear, the most decent of which were a few square inches of fabric with a lot of of string ...
For the occasion, I had recruited Ko, a beautiful and sporty girl who had followed before leaving for a crash course in diving. This would be sufficient since the shooting sessions had to take place at shallow depth, in the middle of the coral fish. We were therefore going to spend several weeks in autarky aboard a dhoni *, the traditional Maldivian boat made of coconut wood. There were seven of us: Didier, Ko, my assistant, myself and the three Maldivian crew. I was a little worried about them. Each of them had several wives on different islands, and those who have traveled there know how well the local sailors know how to accommodate religion when it comes to seducing a Western woman. In short, they were not cold in the eyes and moreover did not lose a crumb ...
The trip goes wonderfully amidst the flashes of lightning, and I grill lots of rolls of film according to the established work schedule. Coconut palms, deserted beaches, deep blue, coral reefs, sharks' farandoles, caves filled with glass fish, wrecks bristling with multicolored soft corals, huge Napoleon fish: so many dreamy settings where Ko sparkles. Not to mention the thrill of being the first to dive there. What happiness! Until this dive into a pass, an opening in the coral reef connecting the lagoon to the open sea ... There are three of us this time, looking for sharks. Ko having made progress, we think we can bring it down safely to a depth of thirty meters. She wears a beautiful thong in "snakeskin" that will harmonize perfectly with the sharks.
But we had not planned what would follow ... At tide down, the lagoon empties into the sea, causing a strong current. Because of the special shape of the pass, very narrow, there occurs a Venturi effect * where the current accelerates considerably. But we are just below! Ko is sitting in apnea on a Neptune * brain. Didier brings him regular air before leaving the field, the time I make a burst of photos. The sharks are there, turning in farandole.
Suddenly, we receive an anvil on the head and are sucked at once in depth! The first moment of surprise passed, we try to hang on to branches ... coral, which breaks sharply while the descent is accelerating. Didier, despite his imposing legs of former swimming champion, is standing still before giving up. Too much effort would immediately lead to a fatal breathlessness. Very respectful of the marine world, I am devastated by the damage that we cause by grating the falling to try to stop our descent. But the time is not for environmental considerations ...
I really start to worry when I see that, despite my buoy inflated, I do not go back an inch! Spontaneously, we managed to regroup, me belting Ko by the size while Didier gives him air with the spare bottle he fixed as he could. Fortunately, I managed to hang the camera and flash on my vest * to free my hand. But I know we are too low. My head is spinning, I am narcosed. The last time I looked at my depth gauge *, it indicated "- 62 m" ... I force myself to exhale deeply to avoid the accumulation of CO2 in the lungs and to slow down my breathing. We must not allow panic to take precedence over reason, even if our situation seems precarious to me: the infernal descent continues ...
Ko is completely drunk, overcome with narcosis, probably not realizing what is going on. It all happened so fast. She is breathing a little too quickly. Finally, as long as she breathes ... I also know that the bottles are emptying: we will soon not have much autonomy at this depth ...
TREASURES - EMMANUELLE LEVASSEUR
Extract from the chapter: "The widow of the Baltic"
Diving in the Baltic Sea means accepting to go down into the cold green water, to go through rather monotonous funds. Often we make bubbles without much flavor, but when we are professional diver, we do not balk on the bottle. When to go, you have to go!
I remember that day when the three old people came to see me at the brewery. Matti, Yrjo, and Vesa his brother. Everyone has always called them "the old three" in the neighborhood. Born two blocks from the brewery, they have never moved from Mariehamn. Always together, first at school, then associated as fishing bosses, and now retired, drinking a little more and shuffling the cards on my terrace. Regulars, almost family since they put me on the wreck. Their mouths rough, tanned by the sun, hollowed out with deep wrinkles like the imprints of their extraordinary stalking - them, it was codfish.
In short, they were still fishing at the time. I quickly realized that they weren't there just for a drink. They came to urge me to search the bottom of the sea.
- There's something underwater Kristian, I swear! We've been fishing in this new area for several days, towards Föglö, you know at La Pointe, we've been hauling a lot of crap in our nets. And the other time a kettle and china!
- Yeah, but certainly not fish! Matti grew angry. You have to come see Kristian. Sure, there is something down there! The other two nodded. They convinced me.
...
I first spotted the area on my own. It is about fifteen kilometers south-east of Mariehamn. Last summer, at the first weather window, I organized a small expedition with three friends, like me, certified divers. We chose to go down to two. Niko accompanies me, the others stay on the tire in surface safety.
We are fully equipped: dry suit, caving helmet with integrated double lighting and two LED headlights * of 1500 watts each. Finally a 15 liter twin-cylinder inflated to the max. The water is green. And still cold, barely 10 ° C. Our headlights pointed towards the bottom, we let ourselves sink without haste, at the same speed. At a depth of 10 meters visibility is reduced. 15 meters, 20 meters, 30 meters, 40 meters: the light hardly reaches here and we move in a kind of semi-darkness.
...
We progress for about twenty meters, sweeping the ground with our headlights; they improve the lack of visibility - two meters maximum; I had nevertheless chosen a sunny day… But at 45 meters deep, you shouldn't expect much.
A few beautiful admiral spitting starfish * color the landscape, a solitary cod crosses my beam for two seconds, I see a small sole stuck in the sand… We are in flatfish paradise. Rodolphe is next to me, we are following the same parallel. Suddenly a turbot * takes off from the bottom, just in front of me. A beautiful beast, he must measure 60 cm. It takes a tangent to the right, I follow it with my gaze for a few seconds, and there, in its extension, I see an imposing shadow emerge, which bursts the green immensity. I wave to Niko and keep walking, my heart pounding ...
It's a boat! I have the impression of dreaming. He is standing on his keel. Immediately, I inflate a beacon buoy * to mark the site and indicate our position to the friends who remained on the surface. Then we begin the tour of the wreck. The hull is in fairly good condition overall, more damaged in places, the stern table is missing. Little by little, we explore the whole of the vestige by the glow of our headlights. It is a two mast. It must be about twenty meters long, half a dozen wide. A large monkfish * waits on the foredeck on the lookout, the lure it carries above its huge jaw brandished in the current. Capelin * come and go. We can see their golden reflections coming in and out of the wreck everywhere. We continue towards the back of the boat. A small bench flees the hold that I am taking over; it looks empty. Rodolphe is next door, in another. Also empty. I move on to a next one, further back. I see a few bits of ceramic, pick up a piece of a plate and a cup, and stuff it all into the pockets of my jumpsuit ...
Text: Isabelle Croizeau