A documentary and a major awareness campaign around the theme of water: launched by the Canadian diver and explorer Jill Heinerth, their goal is to alert the public to the state of the planet's limited water resources.
"I WILL SWIM IN YOUR HOUSES"
"I will swim under your houses, under your businesses, under your golf courses, under your bowling alleys… Anywhere where no one expects to find water. When I dive into the caves, it's like I'm exploring Mother Nature's veins. We easily forget where our water comes from. We believe that having clean, potable water directly from the tap is a given, but it is not, "explains Jill Heinerth to launch her campaign.
AN INITIATE TRAVEL
The documentary follows Jill Heinerth on her underwater journeys, bringing together her most spectacular images, while exploring the ancestral spiritual connection between water and humanity. During her career - supported for many years by Suunto - Jill Heinerth has plunged into the heart of giant icebergs in Antarctica and under the Ural Mountains in Siberia, breaking all records for female explorers who have had it. preceded. "One of the most important things I want," she says, "is to introduce children to our rivers, lakes, springs or oceans. We need to reconnect our families with water. Play with it, dive into it, swim there, navigate it, discover it and love it, in order to want to protect it. "
ELECTED "LIVING LEGEND" BY SPORT DIVER MAGAZINE
Voted "Living Legend" by Sport Diver Magazine, one of America's most important diving magazines, accepted into the very select Explorers Club of New York, Jill Heinerth also broke all female cave diving records, and is also a filmmaker who has received several awards for her work. Born in Canada, she is now based in North Florida, where most days begin with a refreshing dip in the clear waters of the local spring.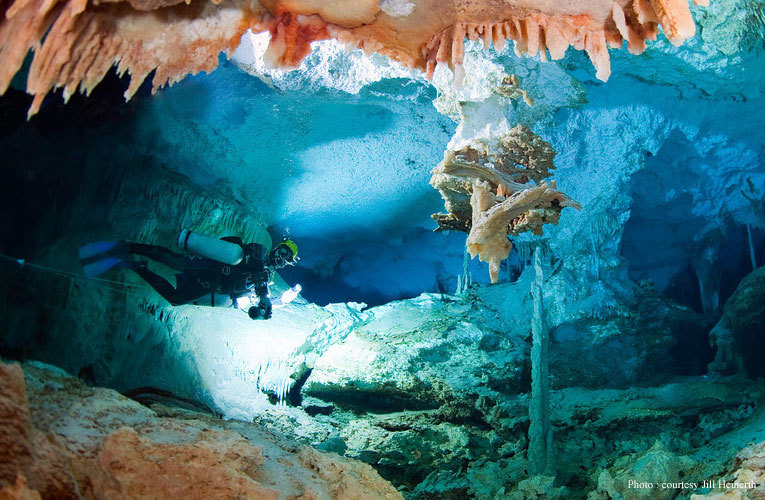 Jill Heinerth calls on all water lovers to support her through the fundraising platform www.IndieGoGo.com/WeAreWater and to visit the site www.WeAreWaterProject.com .
Recall that Suunto is a partner of the project.