The Wakatobi Marine Park
We have love for Indonesia, we visited Bali with Bali dive trek, and Ikan dive, Raja ampat and the sea of ​​bandas with the Tidak apa pa. This time we went to explore the Wakatobi Marine Park.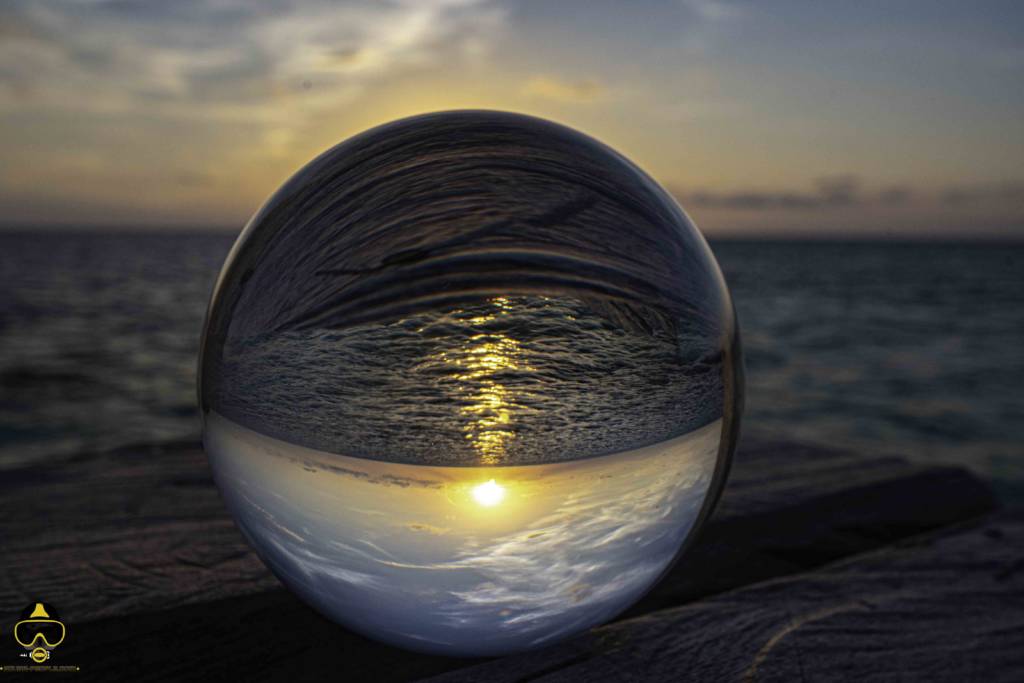 Wakatobi is an island archipelago located southeast of Sulawesi. For those who do not know Sulawesi is the 11th island in the world with a large area, located east of Borneo and west of the Raja ampat. Wakatobi is a marine park that has four large islands, during our stay we could only visit the main island Wangi-wangi.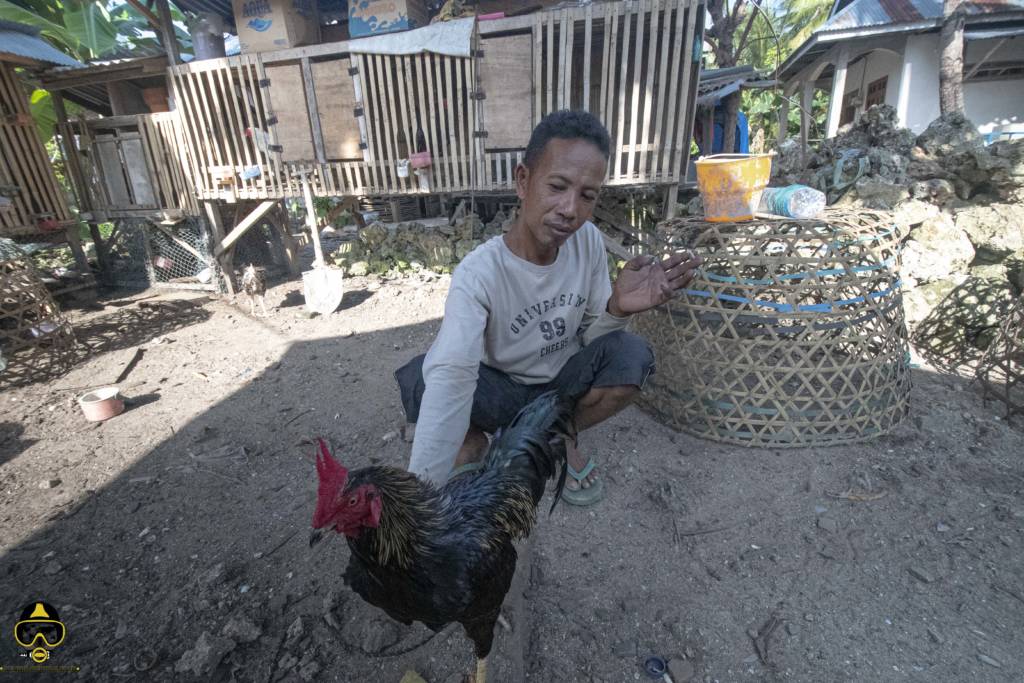 Wakatobi, has a luxury resort which is very famous but which is completely cut off from the rest of the island, it therefore caters to a luxury clientele but has nevertheless contributed to the development of the region. It is a shame to come to Wakatobi without leaving your resort, there is a lot to occupy yourself, such as its small markets and its warung.
Wakatobi is stopped in time we quickly imagine what Bali could look like more than 50 years ago. The inhabitants are welcoming, warm and always happy to meet foreigners.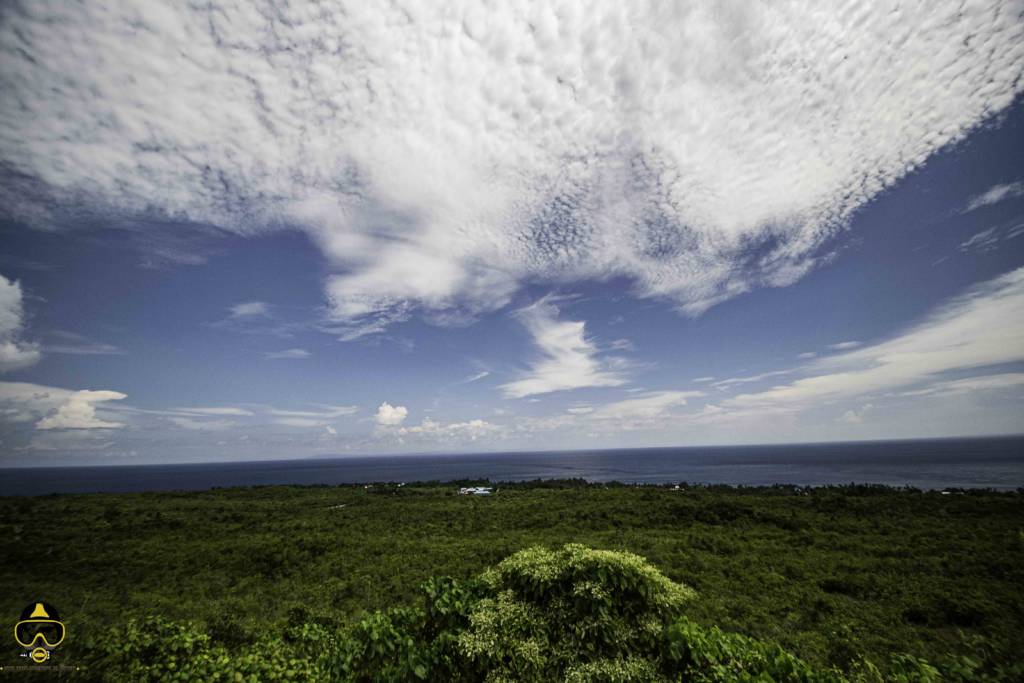 If the archipelago is exceptional, it is visited very little, one of the main reasons why the island receives few tourists is probably due to its difficult access. It takes about 3 flights from Bali or 2 flights from Jakarta to get to your destination. That said, this makes the destination very interesting for us since little visited, the island keeps a unique character thanks to it, we are very far from the crowds of tourists like in Sanur, Bali.
Sulawesi Dive Trek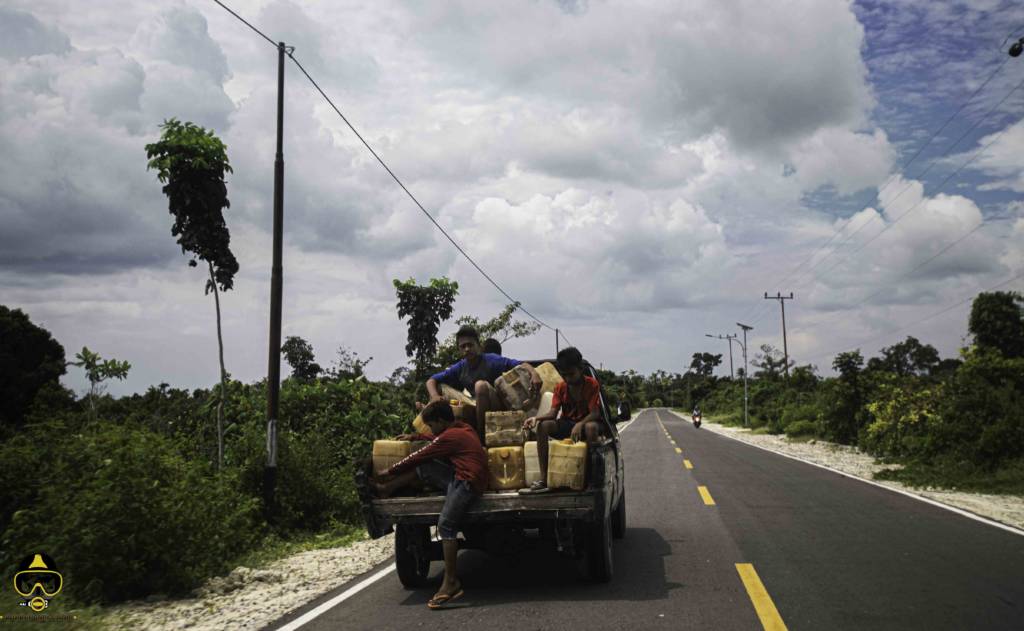 For this stay, Sulawesi dive trek (SDT) welcomed us with open arms. Managed by Robin Cuesta, this Parisian 93 has a rather atypical course but we will return on its history thereafter. For accommodation Sulawesi dive trek can stay in the hotel of its partner center, the accommodation is basic because without hot shower, but the private room remains comfortable, air-conditioned and especially an incredibly warm welcome from Akas Robin's partner Wakatobien. There is also a hotel in 2 not out of there with a little more comfort. Exploring Wakatobi is not for divers who are looking for 5 star resorts but for adventurous divers who want to immerse themselves in the local culture.
The archipelago has been a marine park since 2002 with a rich density of 750 species of corals, 960 species of tropical fish, 3 species of turtles. The marine park is listed as a biosphere reserve by the United Nations. There is an incredible mangrove swamp there, with a great wealth of birds that is worth exploring.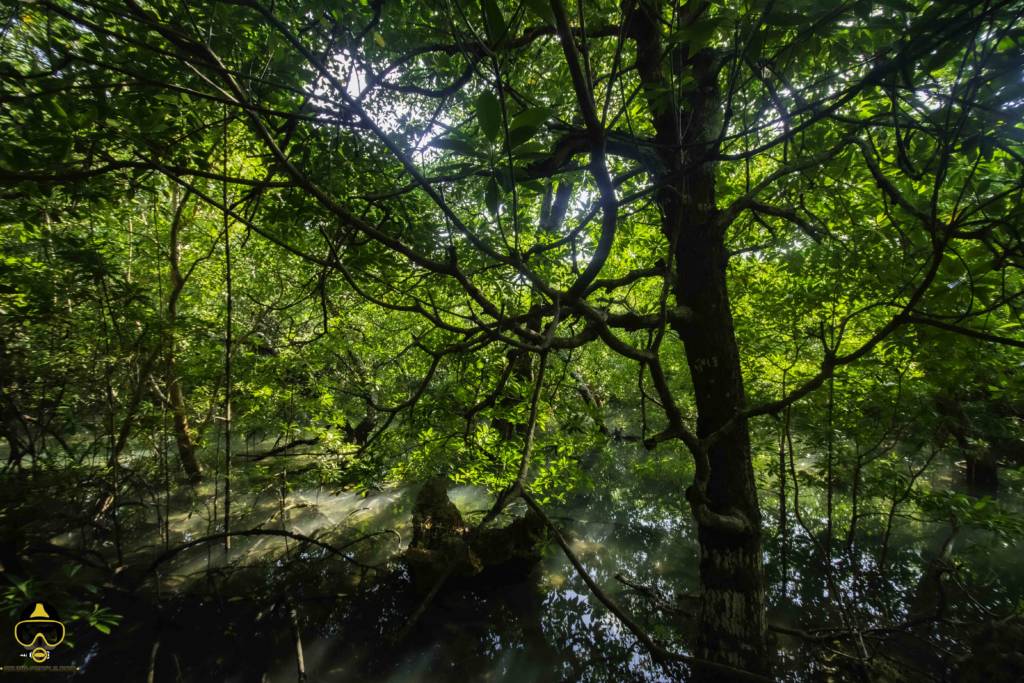 But the main attraction remains cave diving, surprised? Robin trainer and technical diver is an outstanding explorer. He discovered and explored many underwater caves on Sulawesi and in Wakatobi. On Wangi wangi for the moment among the caves explored, nothing very deep. However, the site lends itself perfectly to training in cave diving. There are still many caves to explore on the island and especially in other corners of Sulawesi. Robin does not skimp in the matter and sets up expeditions for the most experienced cave divers.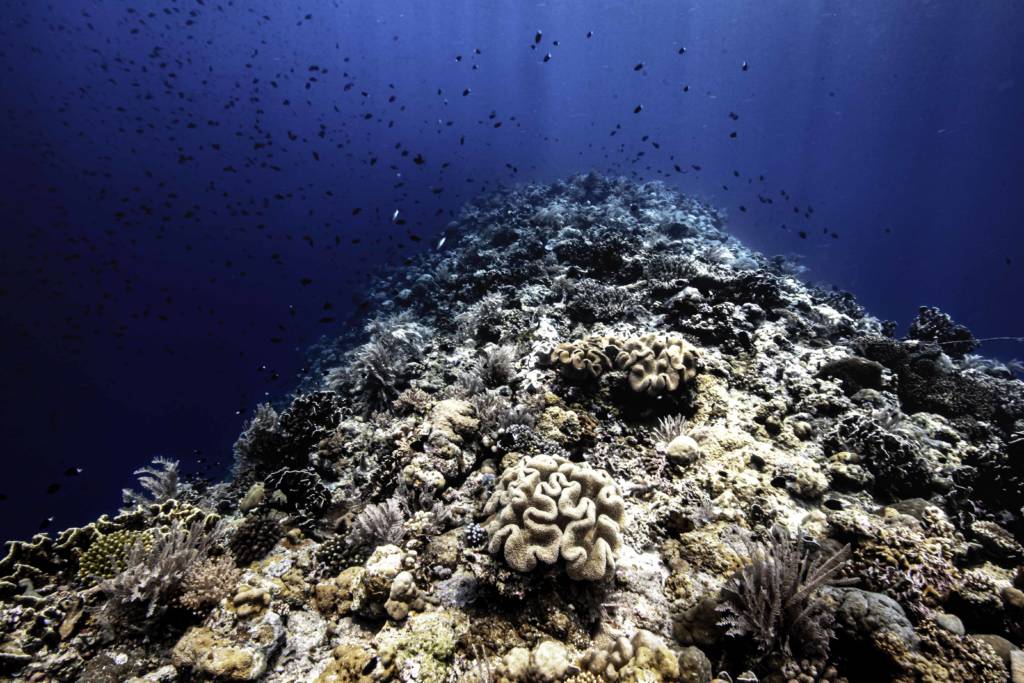 Who is Robin Cuesta?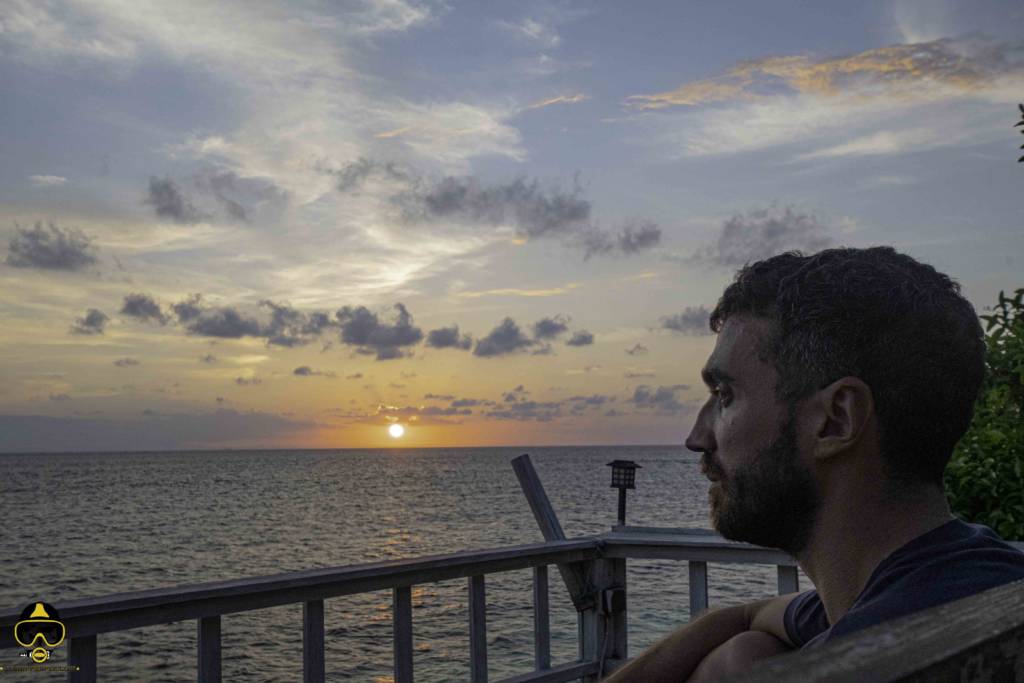 Robin had a fairly unique career at the start in IT, this young Parisian from 93 discovered diving in 2006 during a baptism in Cuba. In 2007 he went on vacation again and spent an open water in Saint Martin. In 2013 he went to Thailand, and spent his divemaster, during this period Robin discovers the joys of teak and switches to the dark side. Back in France, he meets Pascal Bernabé, a renowned underground diver. He is best known for his record in dives which he maintained for many years, Pascal will train him up to the level of full cave diver. In 2015 he spent a cross-over instructor at SSI and became a TDI deco tek instructor with Pascal Bernabé who is one of these mentors. He finished this curriculum by becoming a cave instructor in 2017, intro to cave in 2018 and full cave in 2019. It is important to note Robin also met Franck Brehier, one of the first underground explorers in Sulawesi who greatly contributed to advise and to train Robin.
The discovery of the caverns of Sulawsi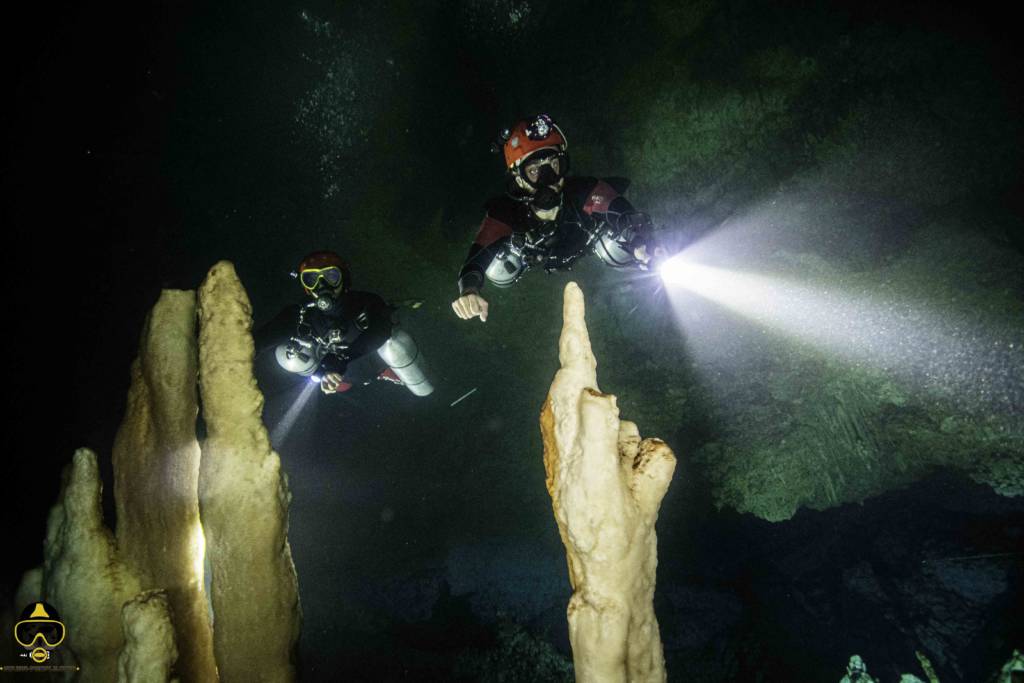 So that's Robin's academic background, but how the hell did Robin land on Wangi wangi? It all started with a stay on Buton, an island in Sulawesi. There, he meets a nice young man who invites him to a bbq. When he goes there all the young people wear divers' t-shirts, he then engages in a long conversation during which he discovers the existence of the caves. After a quick glance, Robin decides to go back to Bali to collect a little more adequate equipment, it will be with the help of Antoine Martin and Marc Crane from Bali dive trek on whom he can count.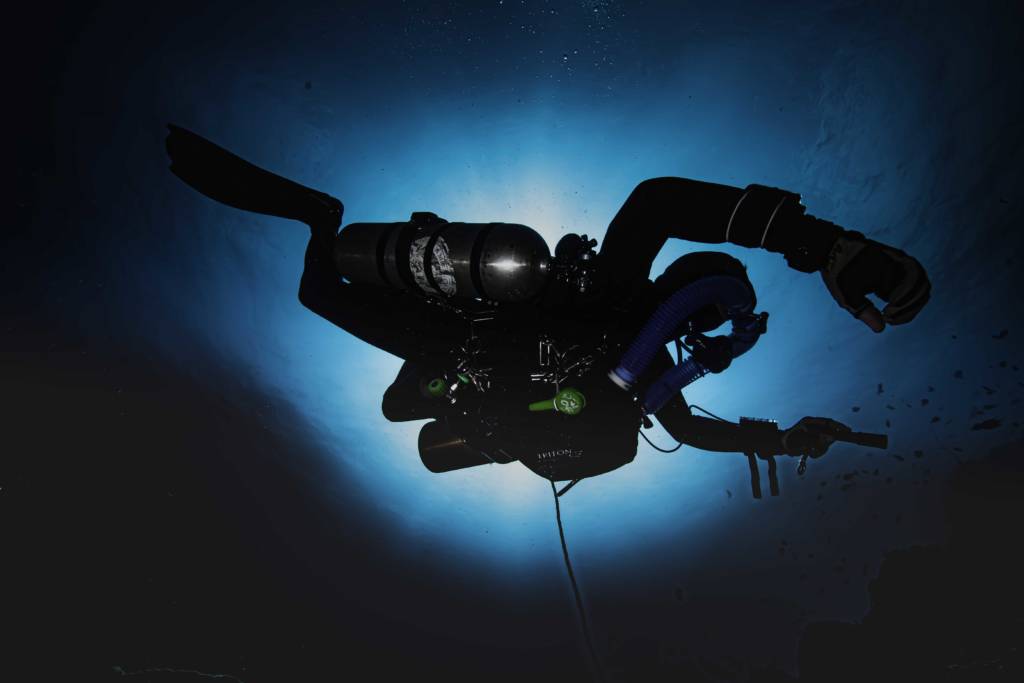 On his return to Buton, he spent almost 2 months with the young Indonesian with whom he traveled the island of Buton but also on the island of Bau Bau and explored many caves, in all of the 39 caves explored only 4 are usable. . At this point in the story Robin does not want to stop there, he decides to go explore another part of Sulawesi and lingers on Wakatobi. There he meets Akas Hamid are future partner, on the spot he discovers 38 caves on the island of Wangi wangi, 26 on the island of Tomia and during these explorations a strong bond of friendship is created with Akas. From this moment he decides to create a business together which will only materialize very recently with the additional association of Bali dive trek, Sulawesi Dive Trek is born.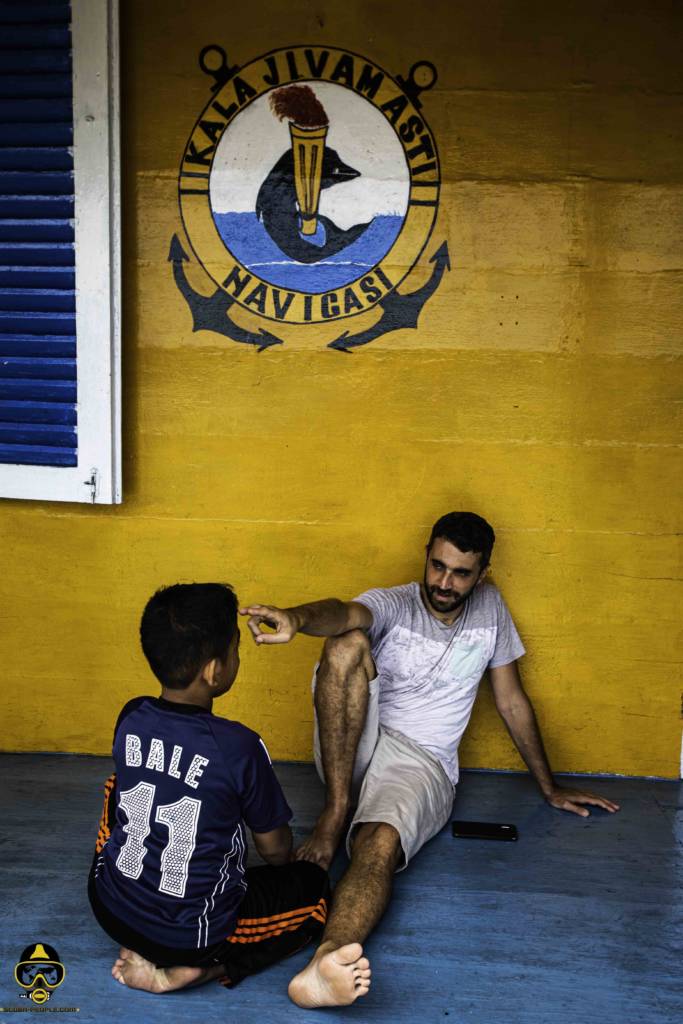 If Robin is a fierce adventurer he is also an excellent trainer, he can welcome you to Wangi wangi or other islands of the province of Sulawesi a la carte according to your choice and desire for training.
He is an excellent sidemount diver and even if you are already sidemounted, he will be able to perfect your trim. This boy full of qualities with a smile on his lips and the training is qualitative. Despite the good humor, he is extremely attentive to details and the behavior of his students underwater, he is able to provide you with holistic advice as the sidemount, cave, ccr or tek training progresses. or IANTD. It had been a while since we had seen such a demanding trainer who was so scrupulous about details. You come out of it grown and with an experience that becomes an asset.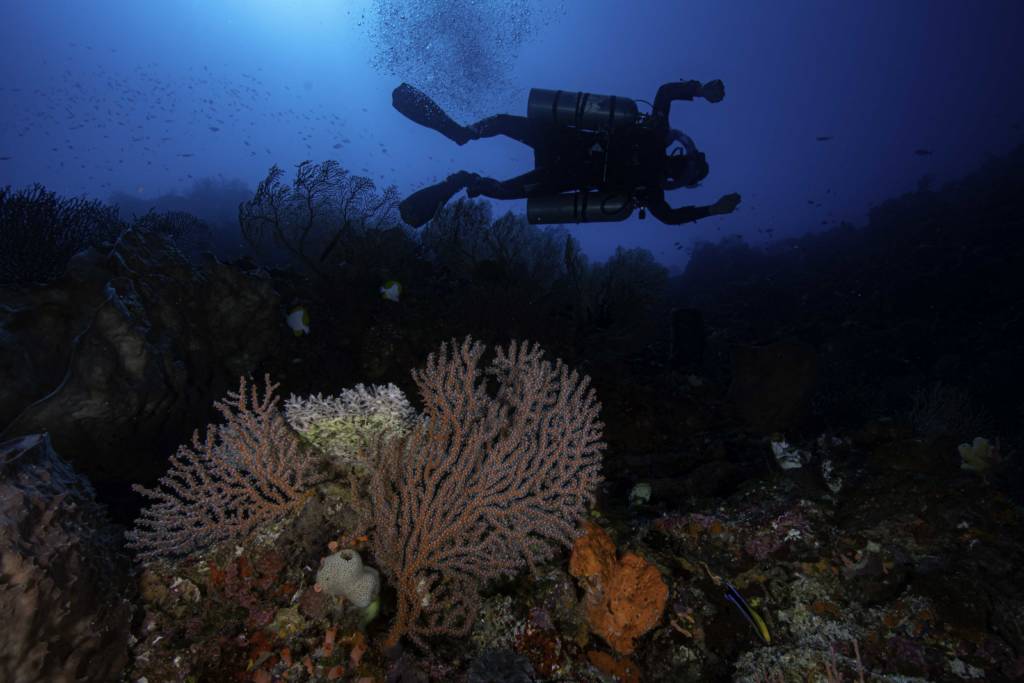 During our dives on Wangi wangi we had the pleasure of being able to dive in different caves. It should be known that underground water systems are the main source of water for all inhabitants of the island. Pipes everywhere plunge into the abyss of caves and pump water directly to the housing tanks.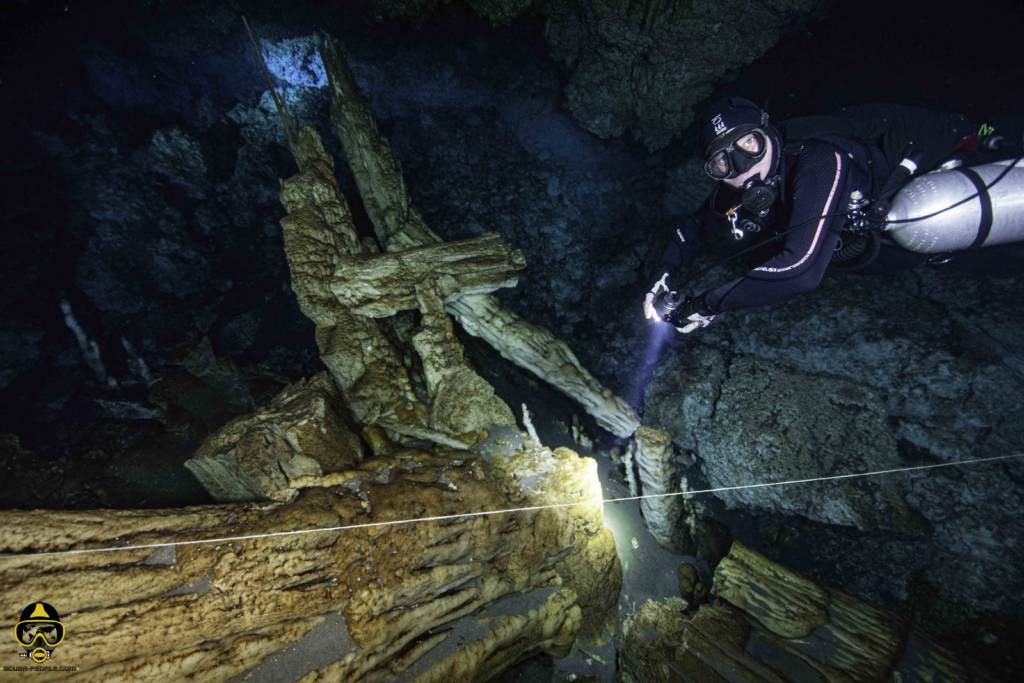 At this point all is well in appearance, except that most of the caves are small cenotes, and the inhabitants also use these waters to bathe, to brush their teeth but also to do their laundry. It may sound shocking but these are the practices used for decades, in particular in Indonesia where shampoo, laundry detergent and toothpaste are packaged in small individual bags for single use and are often thrown into the water after use. Thanks to God the caves are not polluted throughout the systems but it is the case at the entrances of the caves.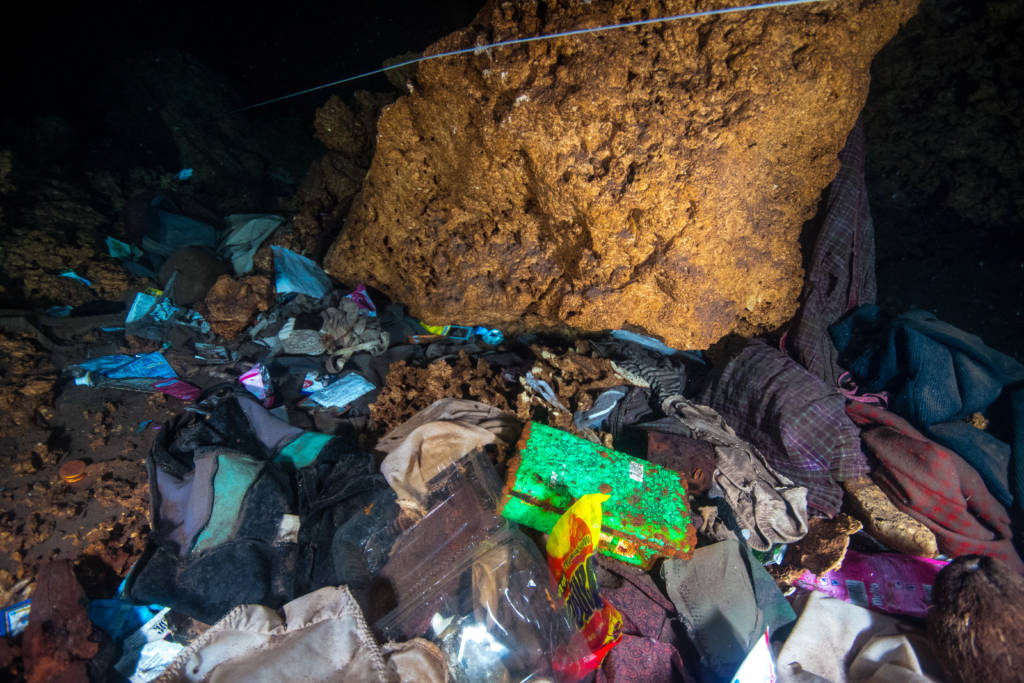 It may seem surprising but no one here was aware of the problem as no one really puts their head under water, after all nobody had ever showed them what goes on below. But after Robin's visit, many Wakatobians became aware of the problem it posed both ecologically and for their own health. Thanks to Robin and Akas we were able to participate in one of the first cave cleaning and we took the opportunity to recover some pictures that are a sad sight when one knows the beauty of the place but also the kindness of the people of Wakatobi. Some officials on the spot promised us to put up informative signs and garbage cans. When we questioned them they spoke very much in favor of imitating their big sister Bali and consider also eventual banning plastic. Even if the stigmas of plastic are still present we could notice during our last visit a slight improvement on the incredible amounts of plastic this was all thanks to SDT efforts.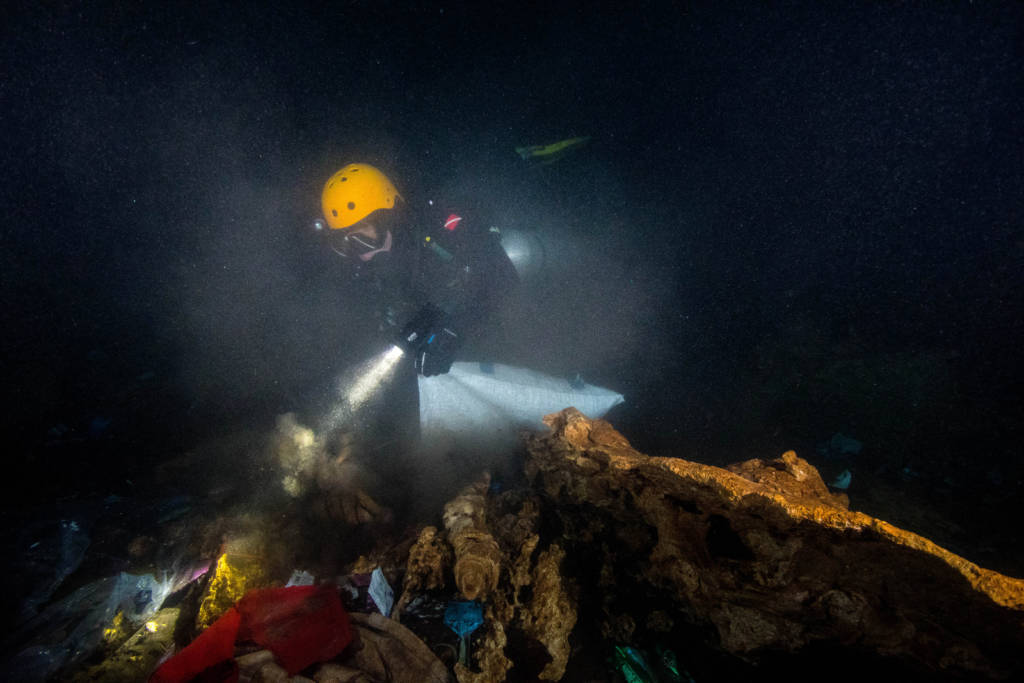 If the sinkholes of Wakatobi are currently a little dilapidated at their entrance, Robin works hard to protect them. It is important not to stop on this detail. These islands lost between the sea of ​​Bandas and Sulu deserve that one lingers there for its atypical dives, its incredible landscapes, its rich fauna but also the incredible smile almost engraved on the face of its inhabitants. By coming to Wakatobi you will be off the beaten track, far from the top destinations of tour operators and you will motivate the local authority to react and quickly change these practices.
We asked some questions to Robin Cuesta to conclude this report.
What makes Wakatobi a unique and atypical destination?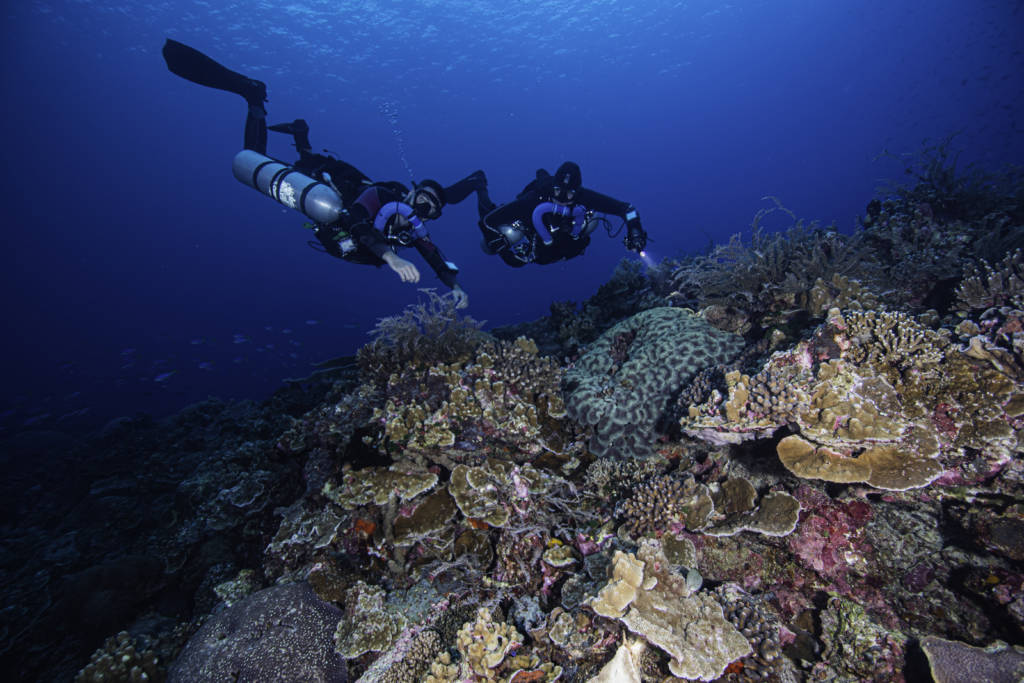 For me Wakatobi is a unique and atypical destination, firstly because of its remoteness. Access by 2 flights from the capital Jakarta puts a form of barrier to mass tourism. Then the culture and the very friendly and open character of these Indonesians makes any stay there very pleasant, there is a form of good living in the Wakatobian style that is only found in few places around the world, in general these small isolated islands. The relative cleanliness of the archipelago and the sea that surrounds it is something quite rare in this part of the world. The health and abundance of the coral as well as the incredible biodiversity and the endless depths of the drop offs make diving in Wakatobi very special. Finally, having world-class reefs a few hundred meters from freshwater caves makes it a perfect place for an underwater and underground vacation.
What is your best memory at sea and in the cave in Wakatobi?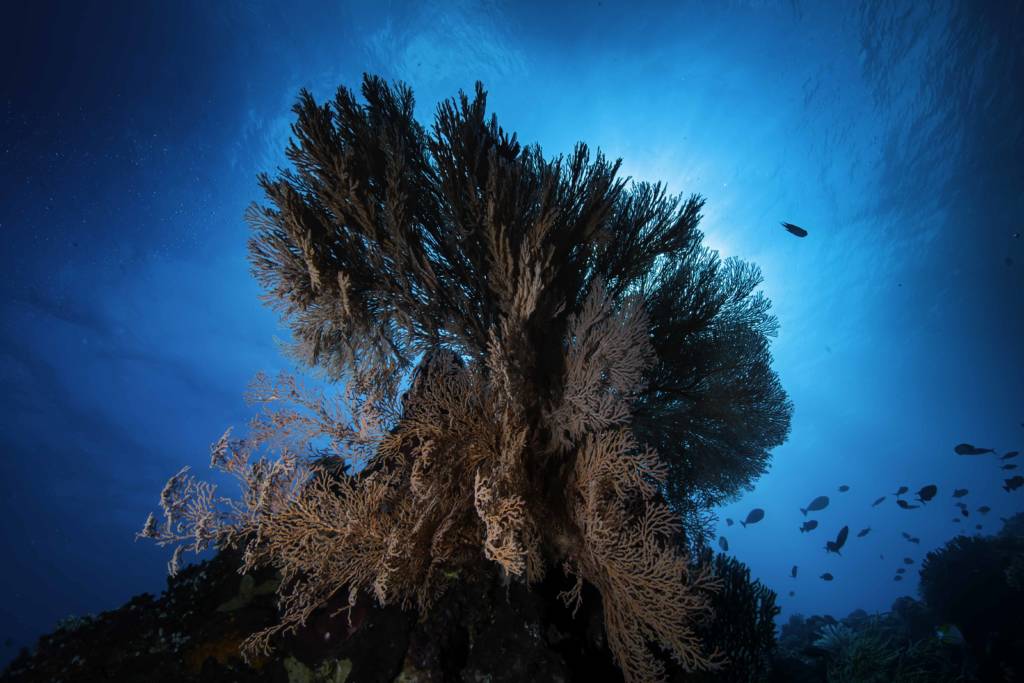 My best memory at sea in Wakatobi is my first dive. No meeting with a big beast or a particular event but after 3 months spent underground exploring caves throughout the region, my first dive at sea made me feel like a WOW: the colors, the life, the movement, it reminded me how much I also love diving in the sea.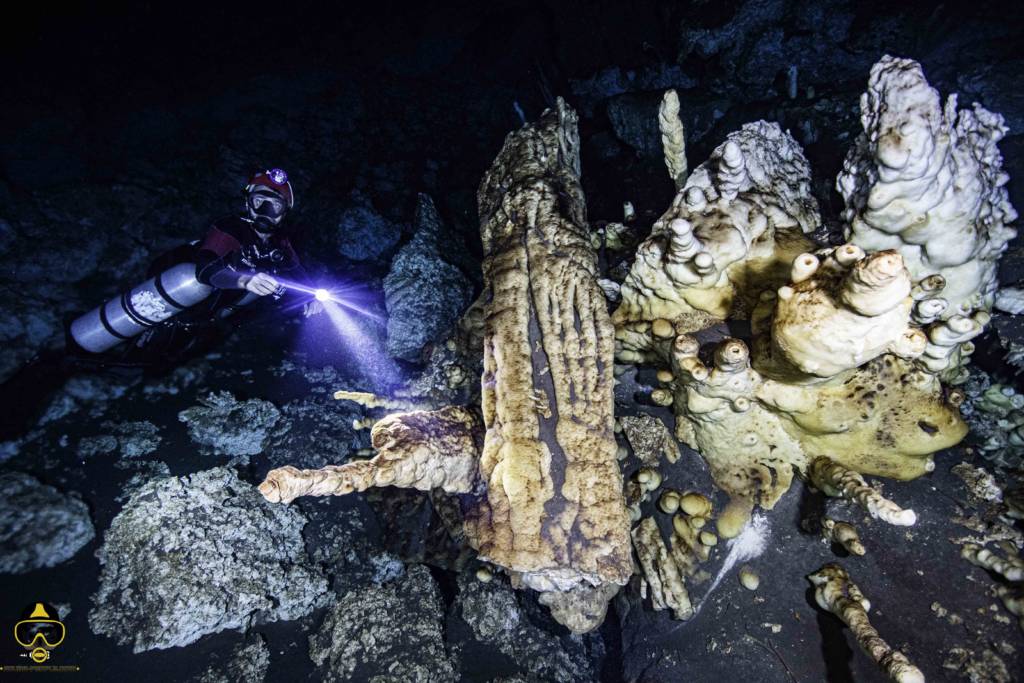 For cave diving my best memory was my first exploration, my first meters of unrolled thread, fear, excitement and joy when I saw the light of an exit, connecting for the first time in this region two sinkholes was a first (or Cenotes). And the beginning of a long series of explorations.
What do you think about the pollution of the Wakatobi caves? Have you organized other clean ups since our arrival?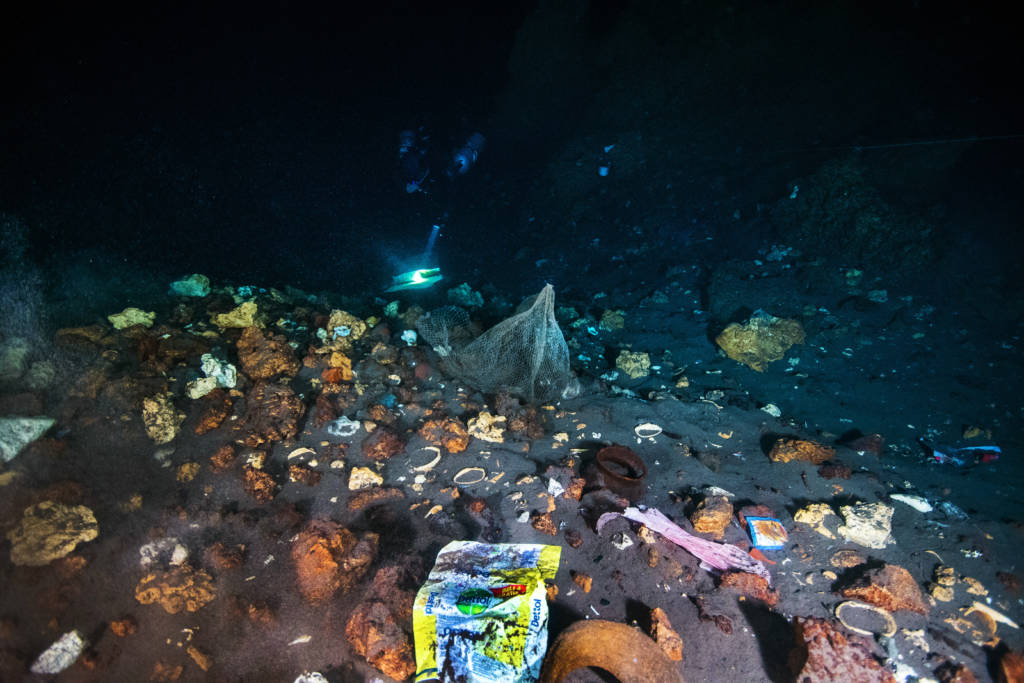 I think that the environmental awareness in Wakatobi is already there. The archipelago has become a national park in 2002 and has long been a field of action for international NGOs. It can be noticed, the streets are lined with bins that are regularly collected and the sea is generally clean enough. The major problem for me is not a matter of conscience, the majority of people know that nature must be preserved and that it will potentially generate income from tourism in the future but the realities of everyday life are stronger in the long run. It is sometimes difficult for us Westerners to figure it out and understand it. Yes, intensive fishing or protected species fishing is an attack on environmental integrity, most of them are aware f it, but the immediate and necessary cash flow to feed the family and the community goes before the eco-conscience. Prohibiting it is essential but it must be accompanied by a durable solution that will replace the immediate loss of income for the fisherman, not in the medium or long term but immediately, feeding there family is often a day-to-day struggle and we do not have the right to interfere with that.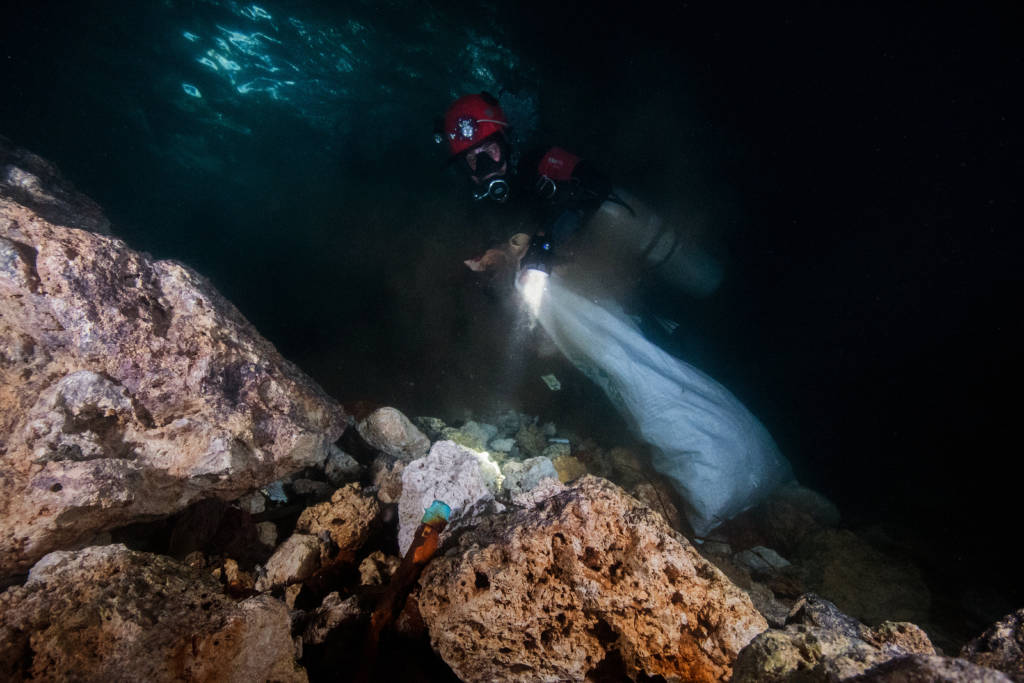 In terms of plastic pollution, Indonesia has moved rather suddenly from natural individual packaging to individual plastic packaging, industrialists and large food companies that produce single-dose products are more to blame than the end consumer. There are certainly certain gestures that are still shocking (throwing your single-dose laundry packages in caves for example for me) but this is mainly due to a lack of knowledge rather than an "environmental unconsciousness".
Almost everywhere on earth there is awareness of the state of the environment, is this the case with Wakatobians?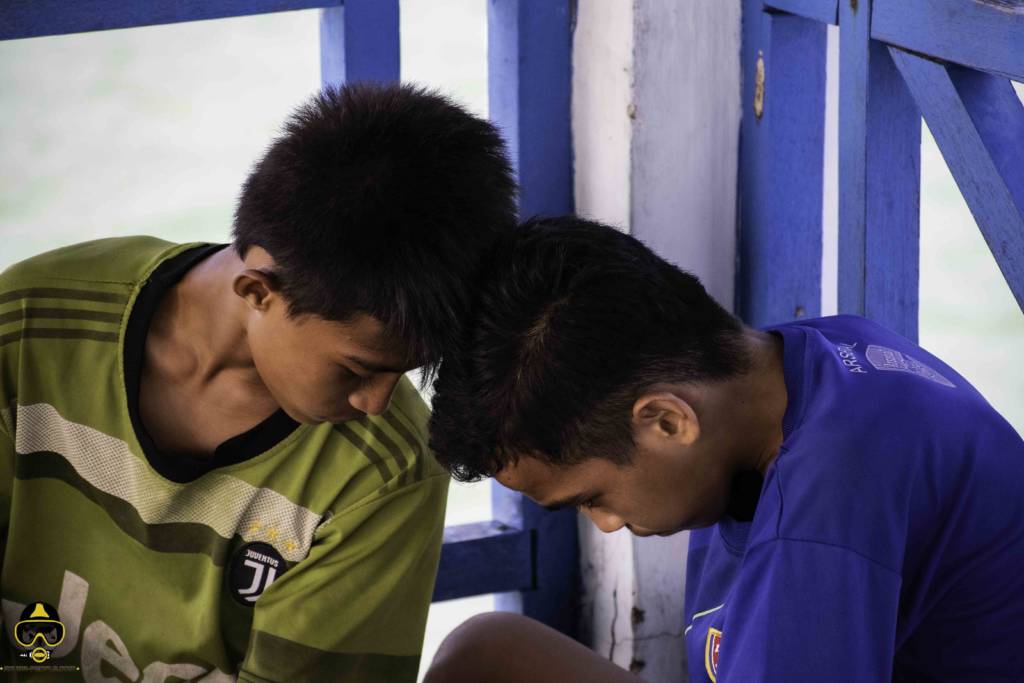 Cave pollution is a real problem. In wakatobi and more generally in the southern part of Sulawesi Tenggara province, almost all available fresh water is underground. Limestone soils abound with fresh water while the surface is desperately short of lake and river. As a result, the preservation of this resource is essential. When we look at the development of the cities in Wakatobi and Buton we notice that these develop around these sinkholes (called cenotes in Mexico) because that's where the fresh water is. As a result, these water holes become important places for the community and help to weave the link between everyone. Men and women come to wash, do the laundry and the children come to play and escape the overwhelming heat of the sun. And that said human attendance brings pollution. The surface of these water holes seems clean, but when you dive a little deeper one can find all the consequences of Indonesian consumerism society: Mono-dose of soap or laundry, toothbrush plastic, bag of dehydrated noodles, tires, old phone etc. etc.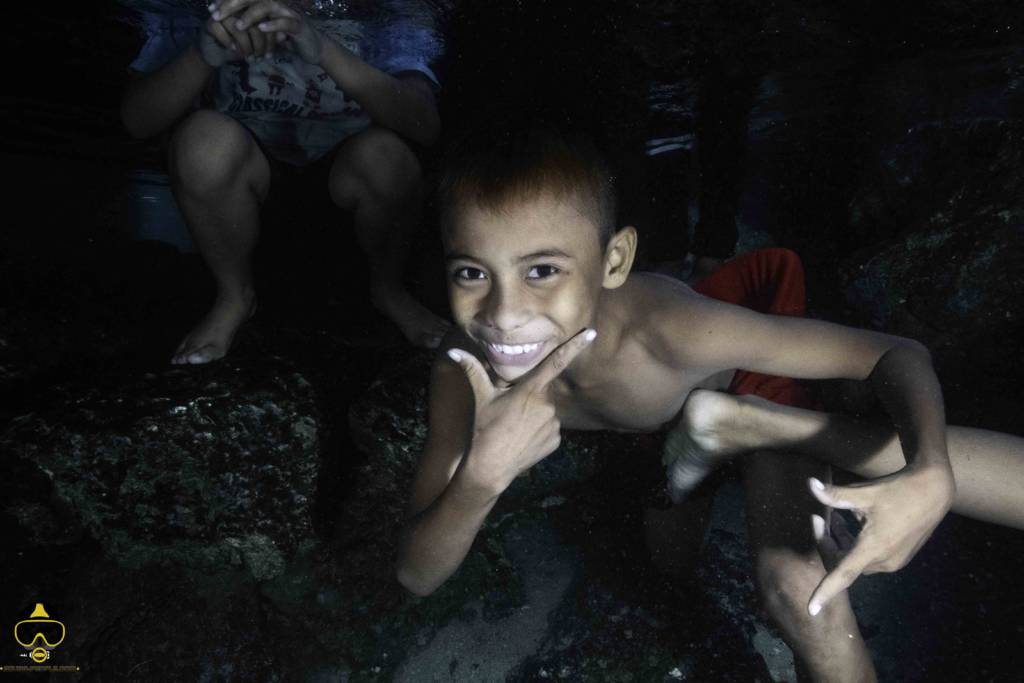 For the surrounding populations, the cave is magic, we throw something in the cave and the next day it disappears underground, it's great, is it not? However, I showed my images of underground plastic deposits to these same people and the reactions were rave, I could read the embarrassment but also the pain and fear in their eyes. These same people pump the water that supplies the city's freshwater system. The most modest people use it even for cooking. The health risk is high and it is a real public health problem.
I think the pictures speak more than a thousand words. It is up to us to open our eyes to the importance of the underground freshwater resource while accompanying the community in a positive way towards a mode of consumption limiting the use of plastic. Putting bins is good, but no longer having to use them would be even better!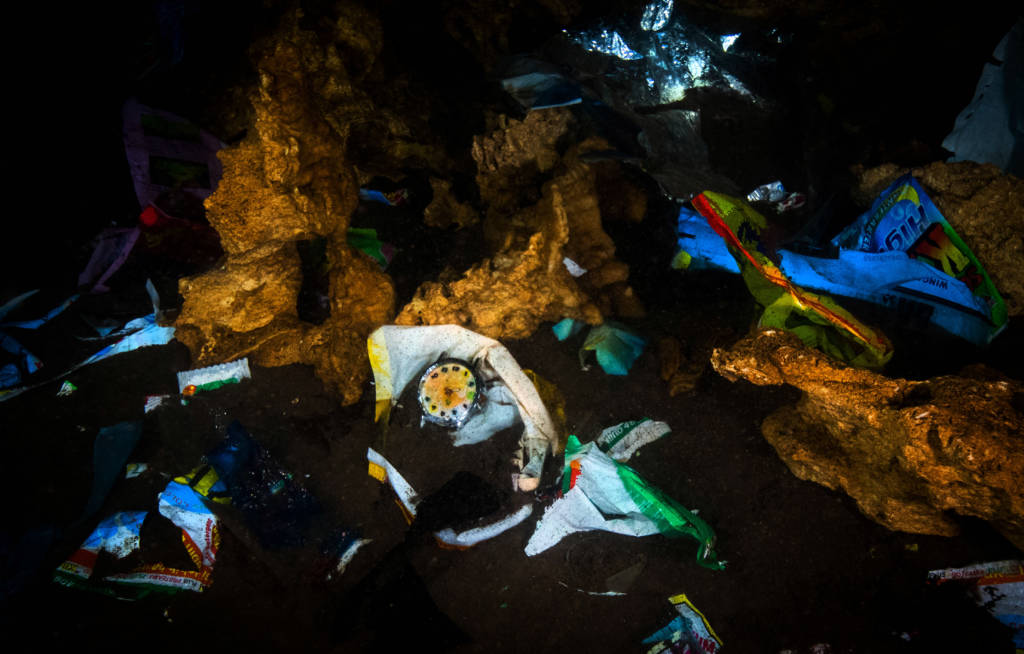 We try to organize clean-ups on Sunday because it is this day that there are the most people near water holes. Everyone on the surface puts their hand to the task to help me extract the bags of junk, unfortunately I lack of underground labor, only a handful of diver in the area are qualified to dive into this environments: but I continue to train people who, I hope will become the guardians of their own underground heritage.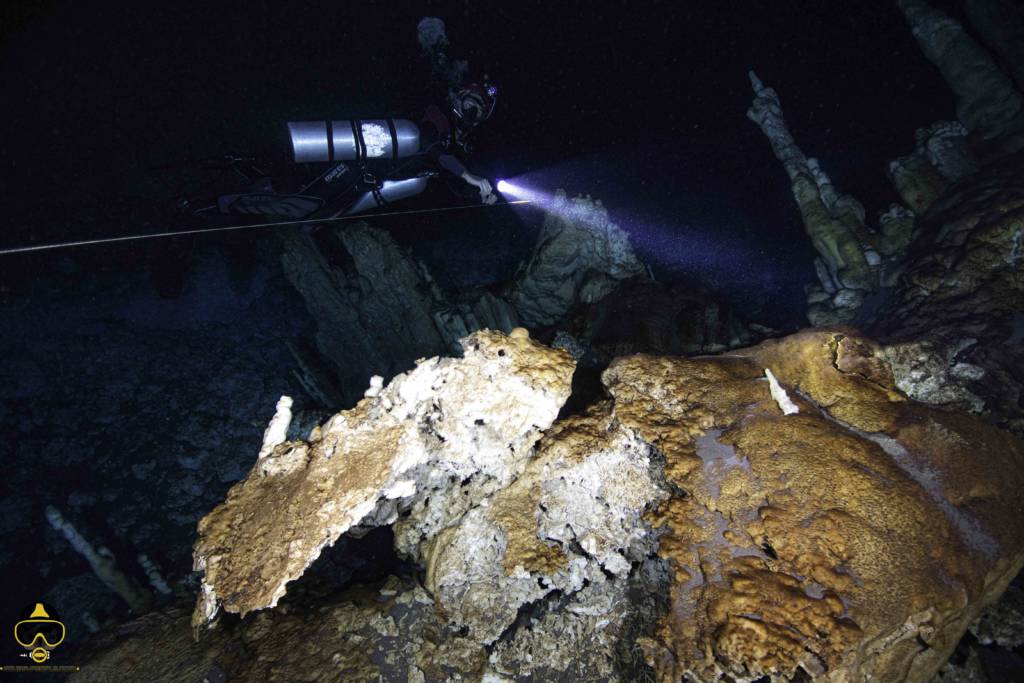 For info a person under the water can pick up about 20Kg of waste per dive, it is a colossal work.
Despite this, past the entrance of the caves that we continue to clean, the underground networks are breathtaking, the water is crystal clear and diving them is pleasant.
You are organizing an expedition in 2020 on Sulawesi to explore a cave, can you tell us more, can we join you and who is this kind of expedition for?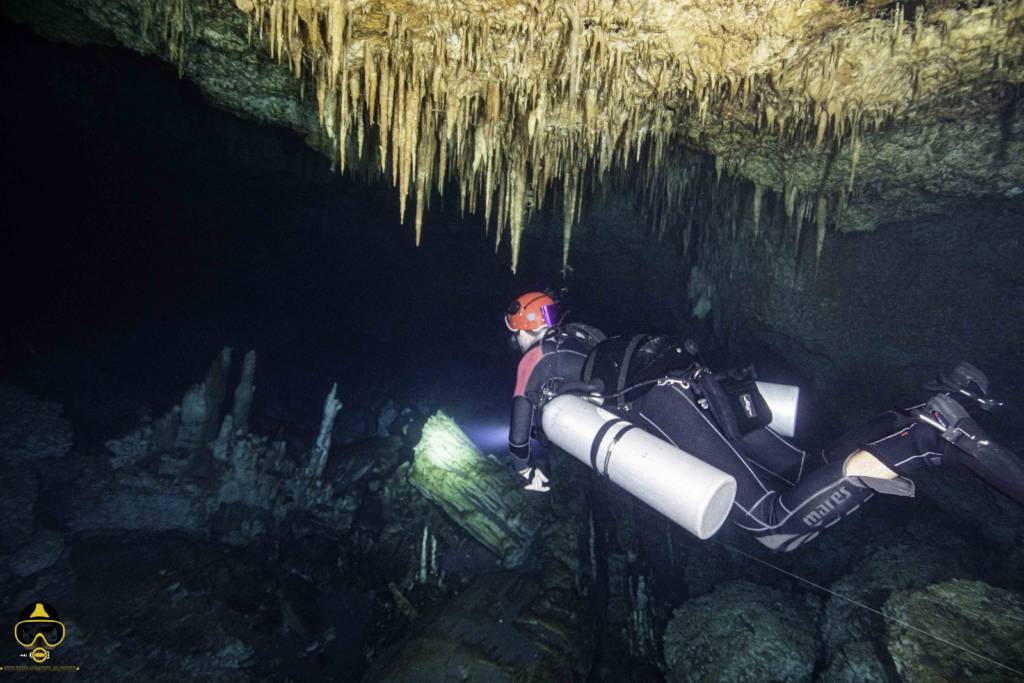 I regularly organize explorations on Sulawesi. Let's say there are two types of shipping. On the one hand, those that I organize for my pleasure, all the caving friends and explorers who share the same values ​​are welcome to lend a hand and we share the costs related to exploration. On the other hand if a group wishes to come and explore at their convenience I can set up the logistics and share my knowledge of the place and the local communities; of course that at a cost because it requires bringing cylinders, compressor, booster and gauzes on site and often requires an army of carriers to achieve the objectives. These dives are reserved for underground divers. Experienced but anyway it's a small world and everyone knows each other more or less and it is easy to know more about the pedigree of a group of divers. Explorations are always done with the agreement of the village and the community, it is our responsibility that everything goes well and that our activity does not disturb local life but on the contrary becomes a vector for the development of tourist activity in this region which is in great need.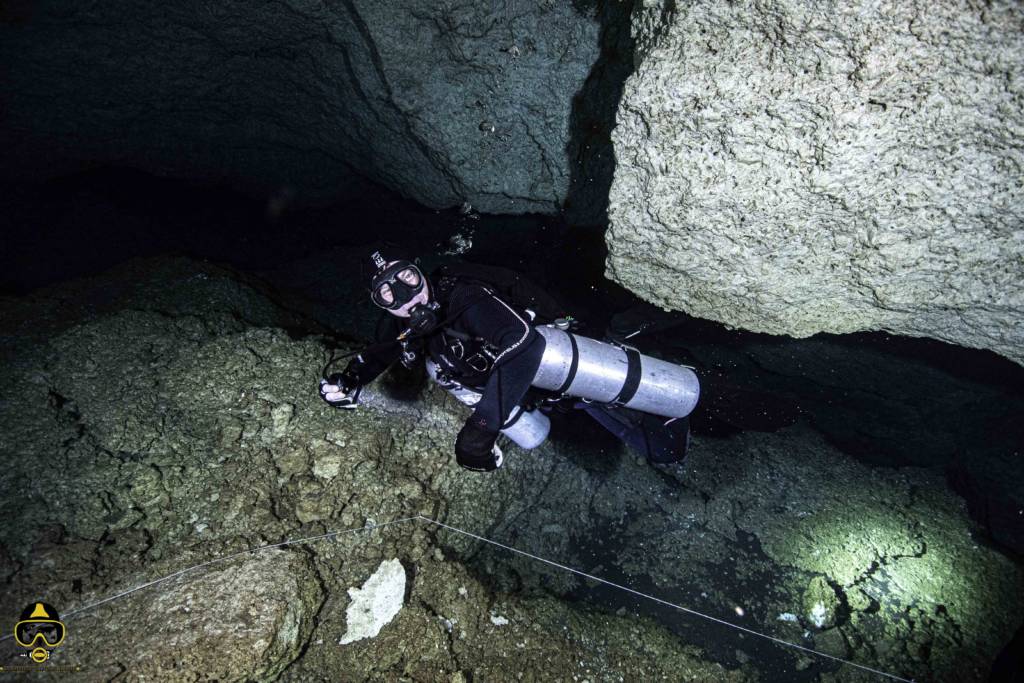 Photos and text by Christophe Chellapermal