MAURITIUS ONE ISLAND, THREE UNMISSABLE CENTERS
Mauritius is a tropical paradise and a dream destination for many, with its crystal clear waters and an incredible amount of life. The island can be visited in one day, the 3 great places worth diving are the South West, the Center (Flic en Flac) and the North. For two weeks we only managed to explore the northern part with more than 20 dive centers, which was no small feat. So we said to ourselves that it would be relevant to find the best dive centers to visit on this part of the island. After several visits, we have categorized them for you.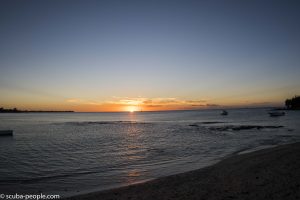 EMPERATOR DIVING CENTER IN ANSE LA RAIE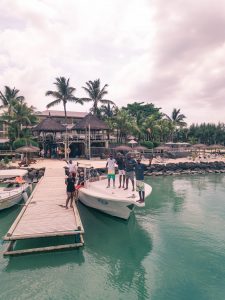 Based in a TUI hotel, 4 stars, the hotel Sensimar is in Anse La Raie, although this property could be a five star hotel being really well appointed where Ludovic the owner ofEmperator diving center and its dynamic team await you. It is one of the few centers on the northern part to have its own boat on the jetty, which is very convenient. Their fully equipped center and location are ideal, with many highlights for divers, Emperator managed to stand out.
Their biggest strength is their luxurious and spacious boat, with a nice diving platform to get ready and make these last check with his buddy.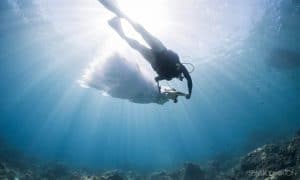 If you have found your half and are looking for an atypical way to get married, Emperator can organize for you an incredible underwater wedding! Emperator takes care of everything including diving certifications, in case one of the spouses or a family member does not have to be certified. It is also an incredible setting that will make for you this unforgettable and unique day to get married.
The third big point is the fact that it is one of the few operators to offer exclusive excursions. We were lucky enough to join them on an exciting sunset dive and also on a night dive. They are also experts in excursions on theRound Island andSnake Island. These islands, full of virgin corals are one of the best places to visit, being a place rich in life. There is the shark cathedral where we went. You can see up to thirty gray reef sharks (on the best days), but this is not always the case, nature has to be earned. Ludovic is one of the few instructors who knows the site like the back of his hand and can really show you the best of these treasure islands. The trips take an average of an hour of navigation, but it is a must-do trip. Emperator offers amazing service and provides you with a drink and lunch on the way home, the best way to end a day of diving !!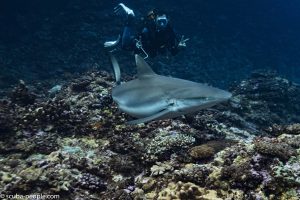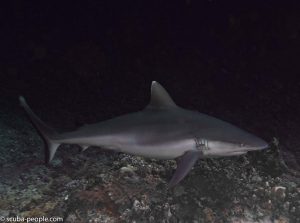 OCEAN SPIRIT DIVER A PEREYBERE
Ocean Spirit is owned by Jill and Brian two South African expatriates. Jill is an accomplished photographer and regular contributor to many magazines in South Africa. Ocean Spirit is located on one of the most beautiful beaches in the world, it gives immediately desire.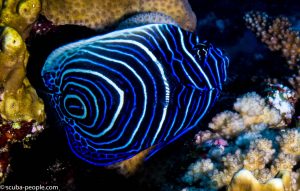 Pereybère is amazing with small restaurants and bar close or on the beach. This center is friendly and very well organized. Jill, the owner is very involved in the community and does her best to give back to the Mauritian community through her different actions and projects.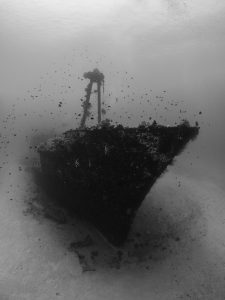 The dive center takes you to incredible wrecks, but also to reefs. Their comfortable boat, very similar to the Emperator boat, but without a platform with a different layout, it is equipped with a large ladder to get back on the boat. The other centers leave for a minimum of two dives. This center usually makes a trip with one dive and returns to its base, this is very convenient and allows you to combine with other activities during your days or you can sign up for the next dive (it is not negligible), if some trips are made with the family with non-divers.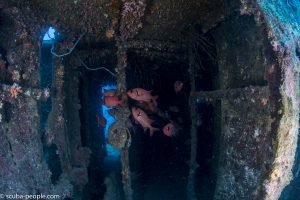 The atmosphere is relaxed and the staff are pleasant and knowledgeable. The strategic location and the ease of access make it a center that we recommend to you.
BLUE WATER DIVE CENTER IN MONT CHOISY
Blue water is exceptional in every sense of the word. There is diving in Mauritius, then there is diving with Hugues Vitry the owner who is a local legend, is saying little when you know the character.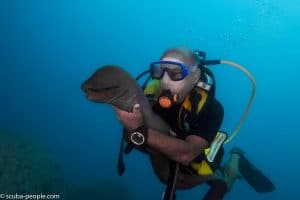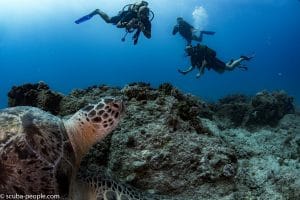 He returned to Mauritius and opened his center at the end of the 80s. He first wanted to become a doctor, but his love for his country brought him back to his roots. Hugues Vitry is a member of the Mauritius Diving Association Committee (MSDA) where he is responsible for the Technical Commission, he is mainly responsible for regulations on the island. He rose to fame in the 90s when he starred in a documentary on the TV show "Thalassa".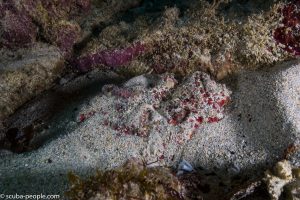 He is a passionate conservationist, he works regularly with scientists and television crews for various projects. We had the chance to be by his side, nearly 30 years of diving career with many professionals, there is a certain "je ne sais quoi" with Hugues. An energy, a magic shines through when he is underwater. With a flicker of fingers, schools of fish gather around him. He is also one of the few divers we have ever met who has managed to establish a relationship with moray eels. Hugues has 5 moray eel friends of various species.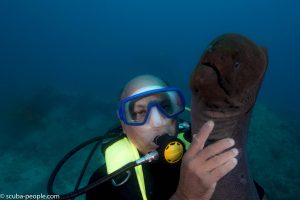 Once underwater, he calls out to them using vocal signs that are similar to those of a dolphin and after a few calls, they approach him and come and snuggle up in his arms. The smallest of her friends is about 2 m tall. He then offers the divers to touch them, if the moray eel is calm and responds well to the diver, they can then also take it in their arms. It is definitely a fabulous experience! Hugues is also a pioneer for having discovered many dive sites such as the shark cathedrals on Île Ronde. Most recently, he revealed and shared with the world the presence of a family of sperm whales that live near the coasts. He gets involved with the scientific community to study these animals and tries to penetrate their language. He is also involved in documentaries of which he is frequently the star.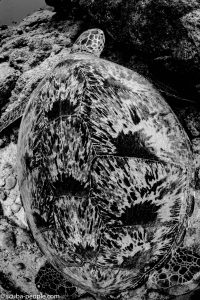 Blue water is the only diving center authorized to bring you in PMT with the sperm whales. The activity is closely supervised by the authorities to avoid overexploitation of these fascinating animals. Must do if you are in Mauritius or around, or can we see sperm whales in the world !!
Blue Water also takes you to the shark cathedrals it has discovered and has a wide range of diving spots it has the secret. Hugues is undoubtedly a true encyclopedia on the region.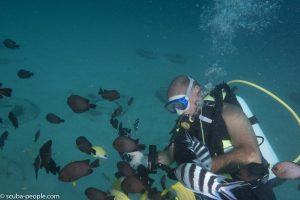 The boat leaves from a beautiful jetty, spacious and very comfortable. The diving center, very well equipped and can accommodate CCR divers; there is also Nitrox. Its qualified staff are trained by themselves. They are also well informed, but diving with Hugues remains a treat and a real privilege.
This is the dive center not to be missed when you visit the North of Mauritius: a real must !!
Find our article on sperm whales in Mauritius:
https://scuba-people.com/plongee-maurice-le-terrain-de-jeu-des-cachalots/