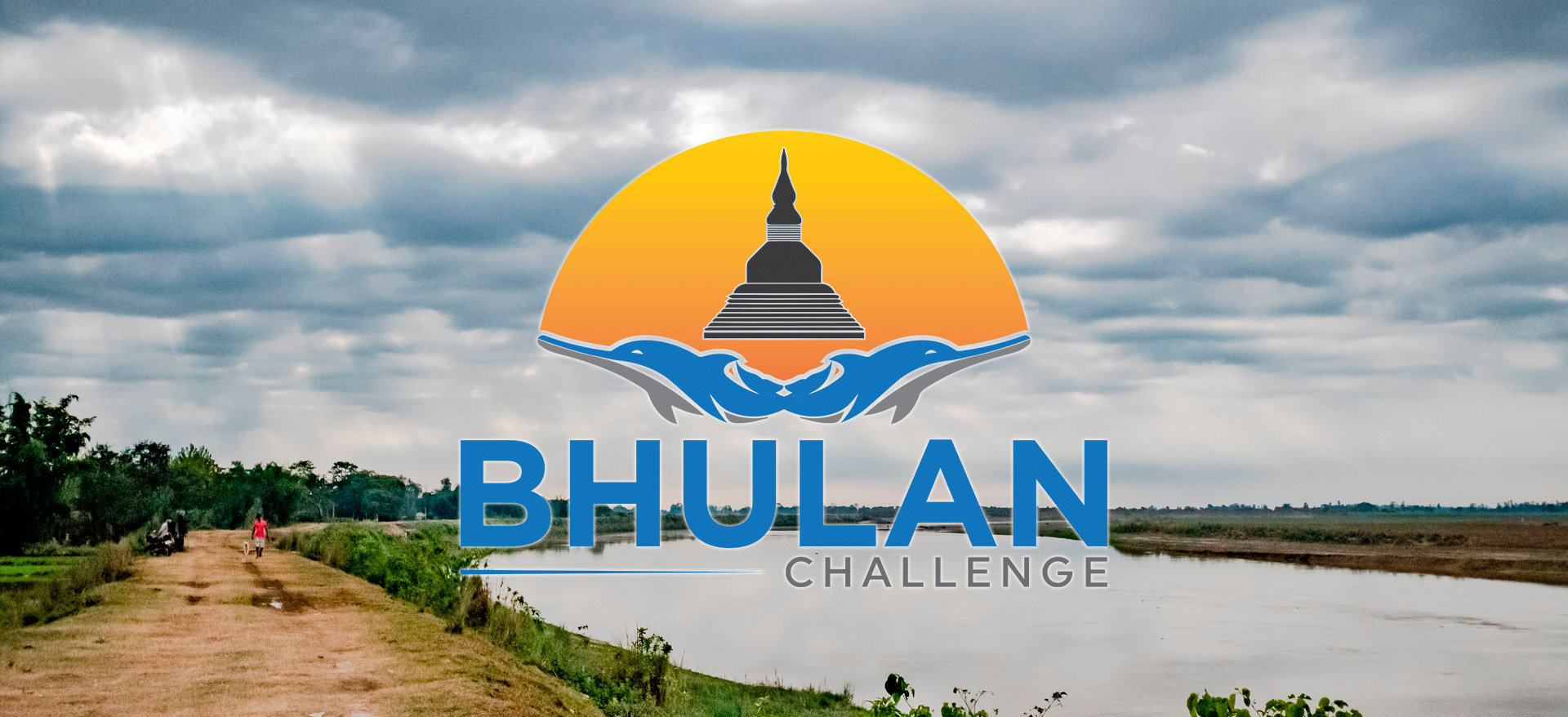 Bhulan Challenge
A film project presented by
Kevin Sempé & Christophe Chellapermal
Below the mist, gently hovering over the waters of a Nepali river, a ripple reveals the presence of the rare and elusive "Bhulan" dolphin With less than 3000 dolphins in the wild the dolphin is highly endangered.
What is the Ganges River Dolphin or Platanista?
Through stories and timeless legends, "Bhulan" - neither a god, nor a prince, nor a man or a woman - everything about this animal is exotic.
A unique profile with its long beak, its origins as well as its tragic history...
Somewhere between the magic of India and Tibetan mysticism, this mammal is found in multiple cultures and folklore acrossNepal, Bangladesh, Pakistan and Bhutan.
The origin of the project.
A journey into a unique environment, a mineral desert lost in the middle of the jungle in Nepal… The desire to discover this unique mammal was sparked when Christophe and Kevin met and realized they shared a taste for discovery and exploration. They will seek to encounter "bhulan" to collect never before seen underwater footage and attempt to understand how the mammal evolved to cope with its changing environment and what is needed to protect this once sacred creature.
In collaboration with WWF, accompanied by the few specialists in the field, this mission is made up of a small team who will go to this remote region for a first exploration to produce underwater, land and aerial images, in order to capture as much information as possible.
This animal has never been approached by divers in its natural habitat and no underwater footage has ever been recorded.
A quest
The Ganges dolphin is a timid and fearful mammal, usually keeping a distance from humans, but very occasionally approaching fishermen on the river. Locating and approaching the animal will be a complex and time-consuming task requiring the patience and high skill of the team to capture photographic evidence of the mammal in its natural habitat. The Ganges dolphin lives with other aquatic species such as the Gharial crocodile which, although also highly threatened with extinction, has a protected status in national parks, mandated by the government and under the supervision from WWF. We will also document this distant cousin, victim of similar issues.
Scientific purpose
These images will provide researchers with important data, including identification of specimens as well as recording behaviors that were not previously observed.
Very little is known about this dolphin, no data exists on its behavior or social habits with other dolphins, animals or humans.
A film in development.
A mini-film will be produced following this field trip. The objective of this film will be to present this rare animal, in its environment, as well as the other animals sharing its biotope. The film will also present the threats that lead to the extinction of this animal as well as how it coexists with humans in this pristine and isolated region of Nepal.
Communication
During the journey, the team will encounter incredible wild landscapes and local characters. We will share our quest as well as our passion and love for wildlife via stories on social media.
The two members of the challenge have respective partners who will share their publications as well as the mini-film. Articles and podcasts will be updated on Scuba-People and will be shared on social media.
members of the technical team
Kevin Sempé - Director and writer
Leonard Prêtre - Second Camera Operator
Christophe Chellapermal - Photojournalist and co-author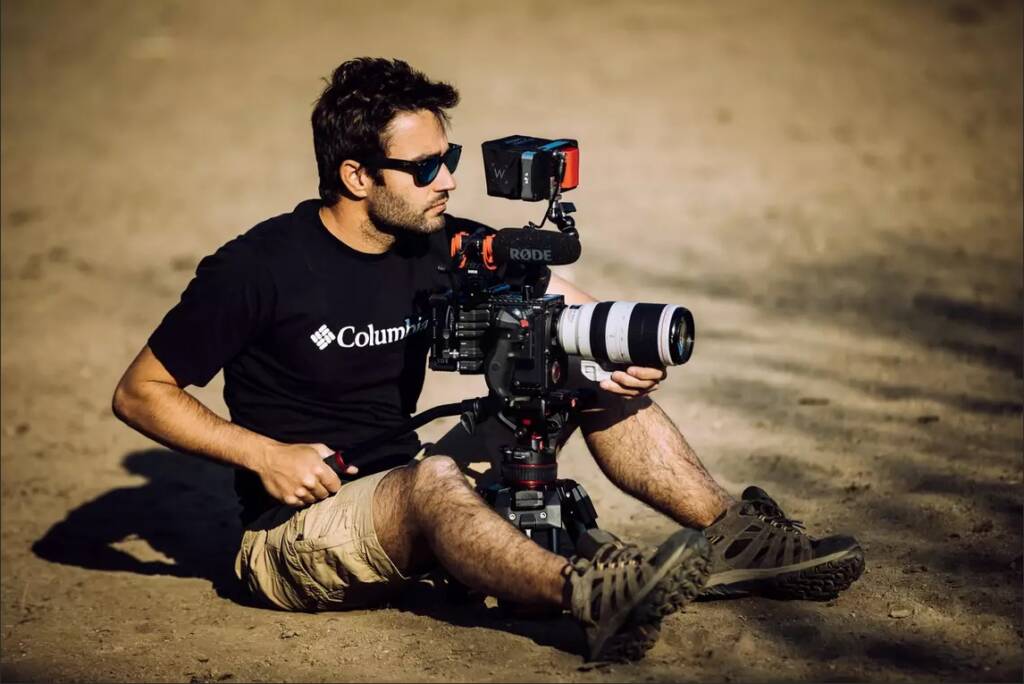 Kevin Sempé
Director and videographer
Kevin Sempé is a director and DOP specialized in underwater imagery. He is in seeking adventure and exploration in searchof great stories, to tell through documentaries. He works with major brands and productions and collaborates on many projects around the world. From deep diving to the jungle and many other remote places, Kevin uses his expertise in RED Camera ecosystem and rebreather diving to bring untold stories to life. Kevin is also developing his underwater expertise in cinema, short films and television. He directs and presents his own series of diving around stories of wrecks for French television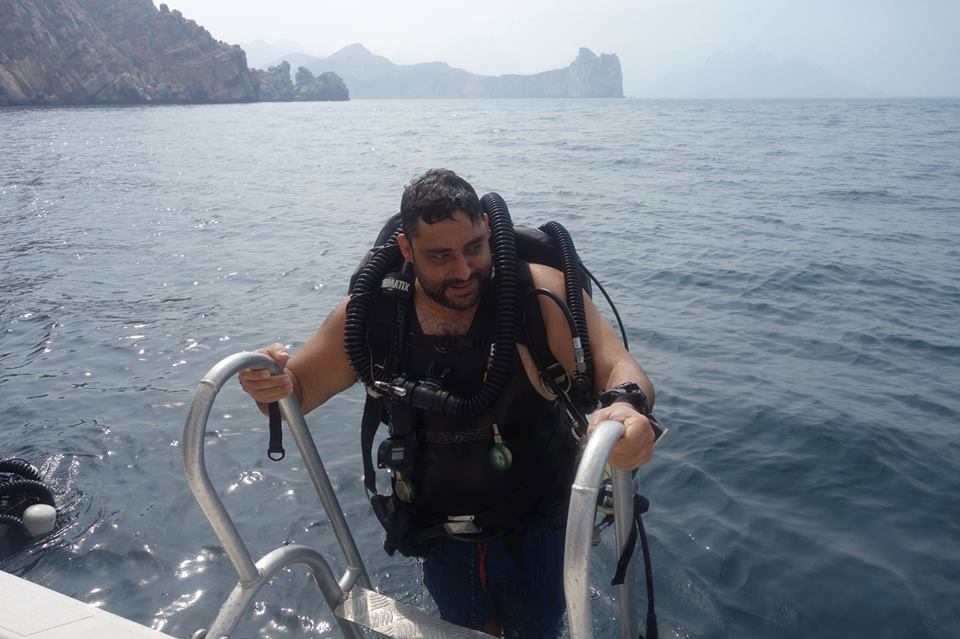 Christophe Chellapermal
Photographer and journalist
Christophe grew up in Dubai in the United Arab Emirates, he began diving at the age of XNUMX in the Mediterranean Sea, in Cap d'Antibes. In XNUMX, he graduated as a Padi instructor in Mexico where he experienced his first CCR dive on a dolphin. After several years of studies in shipbuilding and tourism, he opened his first diving center in Oman in the Strait of Hormuz. Over more than XNUMX years in the diving industry, he acquired a great experience in management and diving, which allowed him to become an instructor trainer with Iantd, instructor Tek and ccr with TDI and a Padistaff instructor. Lately, he rediscovered one of his first passions, photography. After turning the page on Nomad Ocean Adventure, he is now an award-winning photographer and photojournalist. In addition to contributing to various media, he is also the editor and director of scuba-people.com magazine
Kevin's Instagram account
This error message is only visible to WordPress admins
Error: Access Token is not valid or has expired. Feed will not update.
Christophe's Instagram account
This error message is only visible to WordPress admins
Error: There is no connected account for the user divingrockstar.