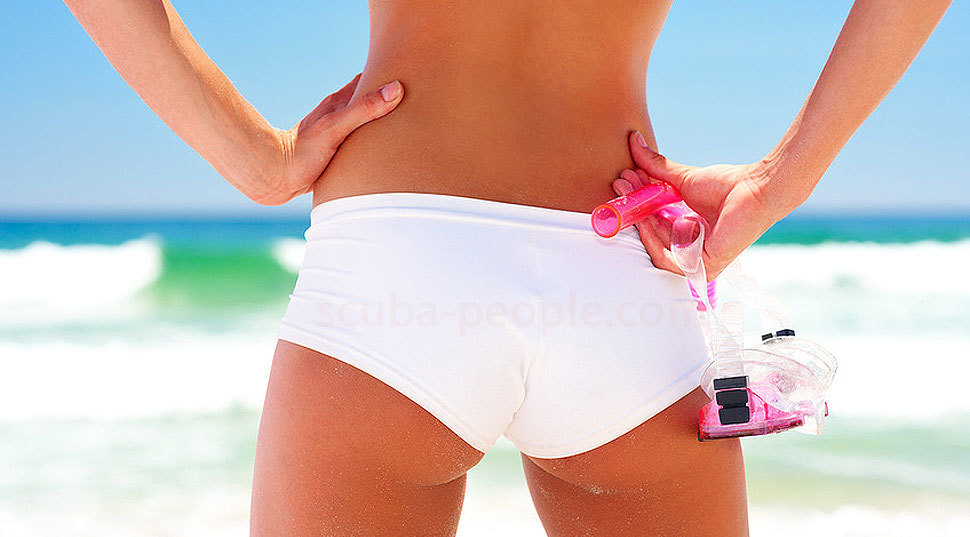 DIVING PHYSICAL PREPARATION
No compet 'among divers, and an activity accessible to all ages, without any performance. And yet! Diving in good shape remains essential. We asked Pascale Estripeau, author of "Diving, physical preparation" to explain to us why training is important, and how to work. Again, to dive safely….
The more time passes, the more I discover a certain conservatism. The habits acquired over time are reassuring. I master this or that equipment, so why go to complicate life by changing it? I am even beginning to understand why certain profound upheavals in our activity, the arrival of stabilization vests for example, could have collided ...

Whether your aging eyes no longer allow you to distinguish computer indications or you are short-sighted like an old owl, there are solutions to still fully enjoy your dive. We asked Gaëtan Douillie, member of scuba-people.com and optician in Belgium, to help us take stock of the issue ...
Lamya Essemlali, President of Sea Shepherd France, publishes at Glénat "Paul Watson, interview with a pirate". A testimony book that combines a few campaign stories with long interviews with the green pirate. To discover the man a little more ...

Last weekend, a devil of the sea with a wingspan of more than two meters made its appearance in the port of Bastia: cousin of the mythical manta ray, the Mobula mobular does not seem determined to return to the open sea. ….

The Les Mousquetaires (Intermarché) group has been pinned down by the Professional Advertising Regulatory Authority, which has asked for the banning of any advertising that might suggest that the group played a "decisive" role in ...
The President of the Maldives Islands, Mohamed Waheed, announced on Wednesday June 20 in Rio de Janeiro that ...

Denis Jeant coordinated a special issue for the review "Image & Nature" which could well interest more than one…

Technomarine which had created a real craze among the stars with its TechnoDiamond, a…

After "PacMan" THE star of the genre here is "Pearl Man". You will need to collect as many pearls as possible while avoiding…