APNEA: WORLD CHAMPIONSHIP BY TEAM 2012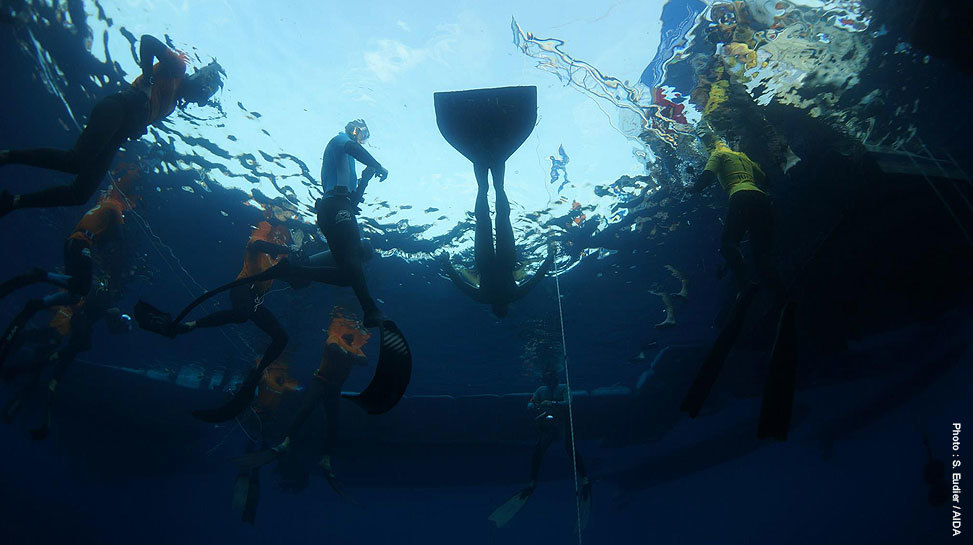 Imagine! More than 200 athletes from 35 countries… well, 16 years after their first edition, the 8th World Freediving Team Championships returned to Villefranche-sur-Mer harbor (8) on September 06…. READ MORE
A former haunt of pirates in the 20th century, barely emerging a mile from the Catalan coast, the archipelago of the Medes Islands has become in XNUMX years one of the most important underwater reserves in the western Mediterranean. Between groupers, moonfish, and eagle rays, but also small fauna and exceptional biodiversity, the natural park keeps its promises ...

Robert Pakiela, Nicolas Barraqué and Dominique Barray publish at Turtle Prod a new book devoted to underwater photography: "Underwater photography, initiation and techniques for all". By taking the basics of the technique, but also by going around all the themes to explore. With a leitmotif: based on examples ...
The diving fair is 15 years old! And from January 11 to 13, it is with freediving champions that Hélène de Tayrac has chosen to celebrate the age of maturity. It promises us a dense, rich living room, resolutely placed under the sign of celebration ...

I must admit to you a certain surprise when we received an invitation from the association "Diabète Aventure" which invited us, on September 15 and 16, to take part in a nitrox diving weekend with people…

The Sony HDR-AS15 Action Cam is a small Full HD camera that follows in the footsteps of the success of the GoPro and brings an attractive design, such as enticing specs with an Exmor R sensor and the presence of Wi-Fi ...
Diatoms, salps, ctenophores or phronimes, the team led by Christian Sardet manages the feat of plunging us into the heart of topics that could at first seem boring, and to hang on to the first image!
Me to dive into the water, I don't really like taking the boat ... Not that I am seasick but I find it difficult to bear the atmosphere of civil war that sometimes reigns aboard the boats of diving. Let me explain…

It is not uncommon, during my trips abroad, to meet divers who announce to me with annoyance: "these are my last diving holidays… I am going to be mum, dad. Often these same… "
Marcel Isy-Schwartz left on September 7, extending the list of pioneers of the great adventure who passed away this year. We…

Ensemble pour la mer is an author's documentary on the unique and improbable initiative of a cooperative of fishermen-divers from an island in ...

We discovered on the net a project of diving pit out of the ordinary, if indeed there is of the ordinary in matter of pit…

We have already presented you the underwater shooting courses offered by René Heuzey: from a few days to several weeks ...