MAURITIUS DIVE: THE CACHALOT GAME GROUND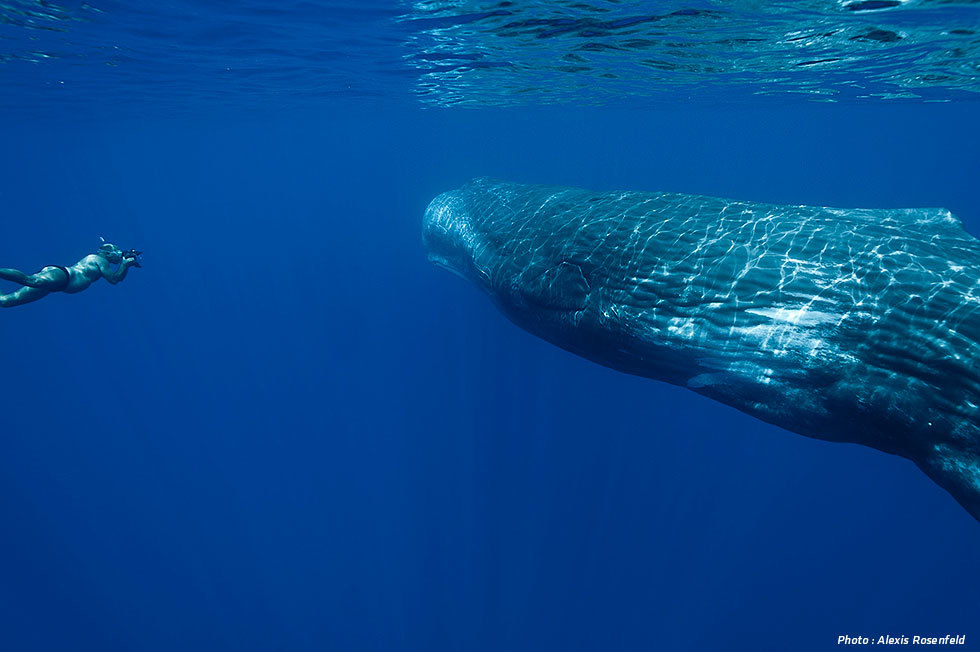 Each year, the magnificent giants, mainly females and young but also a few solitary males, gather in the waters of Mauritius. And if the activity is very supervised, it is still possible to meet them ... READ MORE
Déclic Bleu Méditerranée presented at the World Festival of Underwater Image a film dedicated to the rescue of Toulouse, loggerhead turtle in distress, neat and released in the waters of Port-Cros. The opportunity for us to take stock of the presence of turtles in the Mediterranean!

Who are the TOs? Simple travel agents? Well no ! Those who answered our little survey all have a pair of fins in their bag: and if they landed, often for family reasons, they are real divers, men and women steeped in travel and experiences…. READ MORE
May those who have never tangled their fins on a boat deck raise their finger ... May those who have never cursed them while preparing a diving trip make themselves known ... We must admit that fins still take a significant place in the travel bag. And AQUA LUNG created the HOT SHOTS…

Our goal at scuba-people.com is to make you happy and to keep giving you "excuses" (as if necessary) for coming back to the site. We are happy to be able to share with you these diving contests and games organized with our partners. With each publication of Le Mag, you can win Beuchat equipment ...

Let's not forget, it was George Beuchat who in 1953 created the first isothermal garment, followed ten years later by the legendary Tarzan suit: and the brand remains faithful to this heritage, since if it also manufactures the rest of the material, It is The Clothing which remains the heart of the company. The Marseille company has just opened ...
Diatoms, salps, ctenophores or phronimes, the team led by Christian Sardet manages the feat of plunging us into the heart of topics that could at first seem boring, and to hang on to the first image!
"But still… Actually, I have some sort of personal problem with turtles. Cultural… Already, all you have to do is watch TV. Not an animal documentary without its turtle. Not a trip without "the turtle beach". Yes, they come to lay in the sand. You know well. We see them everywhere!… "

It's midnight. I just took off from Kuala Lumpur after 10 reporting days in the enchanting waters of Sipadan. Just before boarding, I was able to access the internet and discover your many congratulatory messages: "Scuba People has just received the award for the website of the year ..."
As soon as you enter the Salon de la Plongée, flash a QR Code to obtain a riddle that will guide you to the following code ... Whether or not you reach the end of the course ...

"You must have heard a few small changes within our group. Marmara and Nouvelles Frontières merged under the name TUI France (with… " READ MORE

Driven by the same thirst for adventure and surpassing oneself, Philippe Croizon and Arnaud Chassery embarked on an extraordinary challenge between May and August 1012 ...

Crowdfunding is increasingly on the rise. Franck contacted us to present his documentary film project to you. He needs you…"