DIVING SUDAN TO SAIL… NO STRESS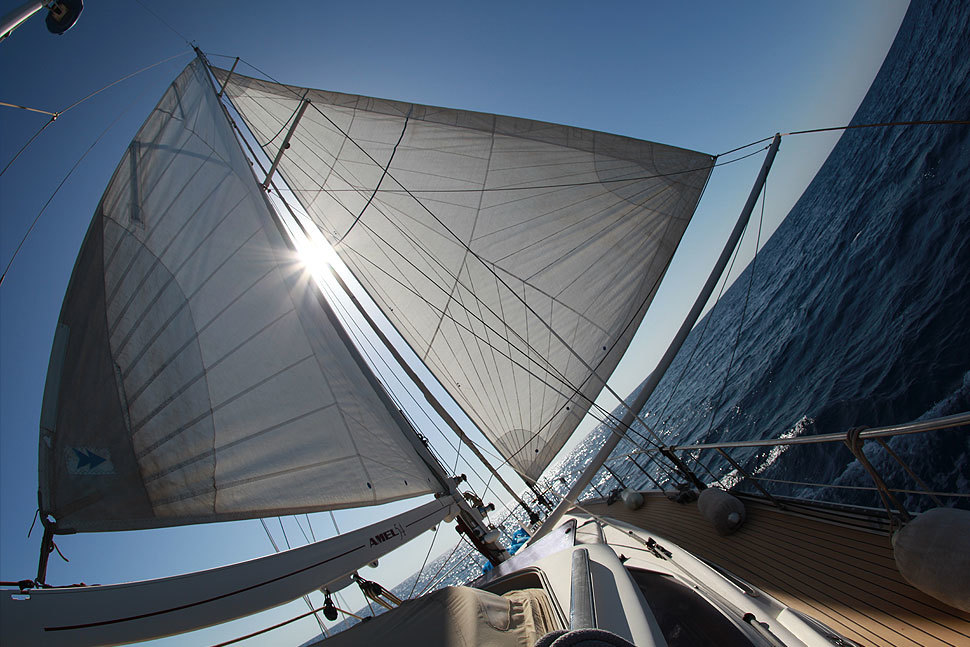 Decipher old yellowed cards to discover a new dive site, navigate by sight in the passes, follow the dolphins, eat trevallies caught the same morning and celebrate the champagne meetings of the day. To leave two weeks and to have the impression to have sailed a year, stuffed with colors, sensations, emotions, in freedom on a ketch of 17 meters: it is the adventure to live in the waters of Sudan, in embarking on the No Stress, for a long trip. READ MORE
| | | |
| --- | --- | --- |
| | | |
| | | |
| Whether you are a beginner or a seasoned diver, snorkeling means learning to move so as not to waste your energy, your air, and to respect your environment as much as possible. An essential aspect of water quality, kicking must therefore adapt ... | | I'm going to be honest with you, when Eric Le Coedic (boss of H2O Voyage) told me: "you are going to Sipadan, you cannot not do the extension to Kinabatangan River…" my first reaction was to answer him: "Kina… what ??? Never heard of it…" |
| | | | | |
| --- | --- | --- | --- | --- |
| | | | | |
| | | | | |
| At the end of January, Pierre Robert de Latour set off again for Norway for a new "orcas" expedition. 15 years after his first stay there, 10 years after his first documentary, he is preparing for… | | Only two weeks before the opening of the Porte de Versailles diving fair: from January 11 to 13, it's time to meet the manufacturers and their novelties, to concoct your next trip in… | | Beuchat opens the doors of its factory in Marseille to us to explain to us in pictures how a new regulator is born: from the design office until it reaches your diving bag, the road is long ... |
TRAILER: TRAVEL IN THE HEART OF ICE
They have always had their heads underwater, as has their sensitivity to the environment, which grows in them a little more each time they participate in an expedition. Because on the exploration side, these two have a lot of experience, at just 30 years old. Hooked on by the magnetism of the poles, Vincent Berthet made the polar environment his favorite playground, as a cameraman and explorer for several expeditions (a year around North America on a sailboat, a polar campaign in Spitsbergen, La Voie du Pole and other peregrinations between Alaska and Cape Horn). As for Alban Michon, known as one of the specialists in ice and underground scuba diving. He runs the ice diving school in Tignes (Savoie, France) and has made it a real training center for teams of divers from polar expeditions. In 2010 he embarked on the adventure of Deepsea Under The Pole at the North Pole as a diver, alongside Vincent. Since his return, he thinks only of discovering other unexplored wilderness ...
More: Wilderness Diving Exploration Greenland (Wi.DE) and the fifth dream
And also on January 12, 2013 from 13 to 14 p.m. on the stage of the Diving Salon.
"Me, when diving, I like the great outdoors. The vertiginous drop-offs, the reliefs, the arches, the caves… I am a lover of "sensation", that of the weightlessness of the blue, of the distances which merge into the indigo mist. Used to (almost) lifeless caves, I took a lot of time to… "

On scuba-people.com, results don't mean end. With each publication of Le Mag, new games and contests are launched ... so don't wait and participate! If you have won, contact us indicating your name, first name, postal address and date of birth ...
| | | | | | | |
| --- | --- | --- | --- | --- | --- | --- |
| | | | | | | |
| | | | | | | |
| Realm Pictures is proud to announce the release of "Underwater Realm" on December 25… | | In its December 28 issue, the Figaro Magazine devotes 7 and a half pages to the freediving course to meet ... | | As soon as the field of view exceeds 80 ° or 90 °, the difference in refractive indices between aquatic and aerial environments creates… | | Nearly 80 members of Pondi Aqua sub gathered in the center of Pontivy to express their concerns about the future… " |