DIVING IN SUDAN ON THE EPAVE OF UMBRIA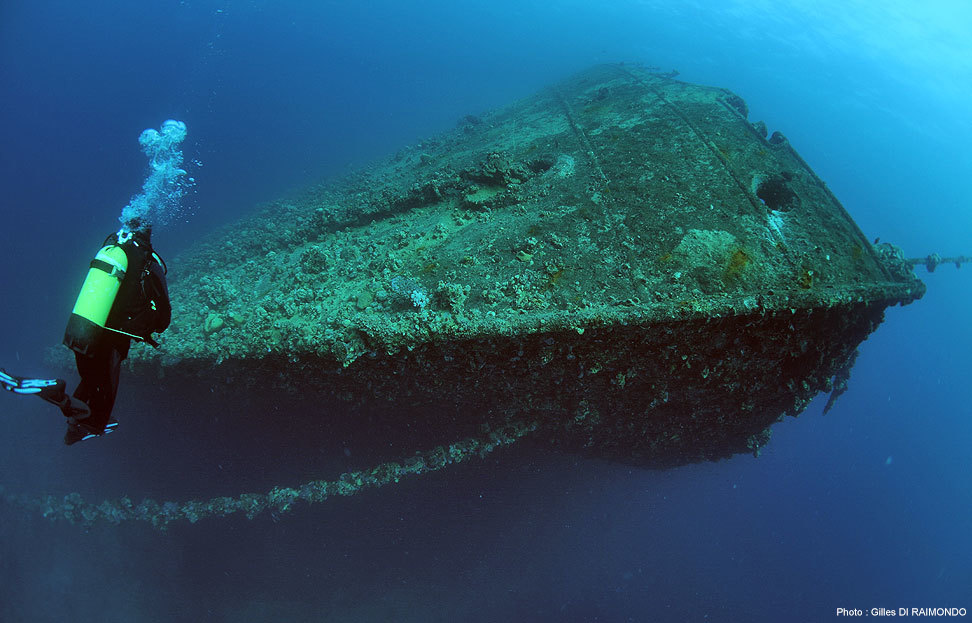 16 months before the famous Thistlegorm, the Umbria sank not far from Port-Sudan. We have just returned from a diving cruise in Sudan aboard the NO STRESS and the desire to make you discover this wreck is too strong. The country's political situation has helped to preserve this extraordinary wreck ...
We have all more or less experienced seasickness: from the little sleepiness that announces its arrival at the advanced stage where we want to die, no one is immune. Where is he from ? And above all, how to escape it? Here are some tips that won't protect for sure, but which will in any case put the odds in your favor. ...

Historically, biologists and other specialists in the marine environment have taken to the water to find, in situ, the information and samples necessary for their studies. But "on-the-job" learning which was commonplace thirty years ago has gradually been structured to fully comply with the legislation ...
A sublime Best Off 2013 made up of 243 videos… a bit of diving around 2'30 but just huge images! Realized by Zapatou.
El Gouna is Egypt, but hey… not quite Egypt! The creator of the resort thirty years ago, Samih Sawieris, chose to make this small port a mini Saint-Tropez which wants to be at the cutting edge of ecology compared to other resorts in the Red Sea. H20 Voyage invites you to discover Egypt differently….

Monitor… God knows I've put people in the water. Hundreds even. But I couldn't anymore! Nan nan nan… What an apostolate! Realize: Twice a day, underwater, walking badgers that we never see most of the time, and on the same sites that we know by heart. All these questions you have to ...

The beautiful days will eventually arrive and the season to begin. We discovered this video which presents an accident management from start to finish. It allows to discover a lot of things and to put the ideas to the clear. Good dives in complete safety to all of you ...
Hubert Lacour, the boss of Plongimage has just put online a brand new online sales site for underwater photos and videos. And it's a revolution!
Indeed, the site is sober and has a number of advantages. You can, for example, communicate live with specialists in underwater photography and video through a chat ...

A new KURMA brand, created by Lionel Pijarias, the founder of the neoprene brand and of the Fadis stores, is appearing on the French market. We are pleased to present the SIMILAN model to you: It is a pack of two modular bags that can be connected into one, the materials used are the most efficient available on the market ...

The Hyères association "Déclic Bleu Méditerranée" organized for the 11th consecutive time the "Golden Islands Photographic Meetings" on April 6, 2013 in the magical waters of Port-Cros. About fifteen photographers accompanied by their favorite pair were at the rendezvous in the small port of Salins d'Hyères. 8 o'clock in the morning for a coffee-croissant before boarding the boat ...

The winner of the Alize Shorty 3mm is Johny MONIE. This competition, created in partnership with the Beuchat company, will allow you to win prizes from the swordfish brand. Indeed, until mid-July, for each publication of Le Mag, a new prize will be put into play. For this new competition, the company Beuchat offers you to win: Focea Comfort 3 collar 5mm + hood 5mm