ALL DIP FOR PHILIPPINES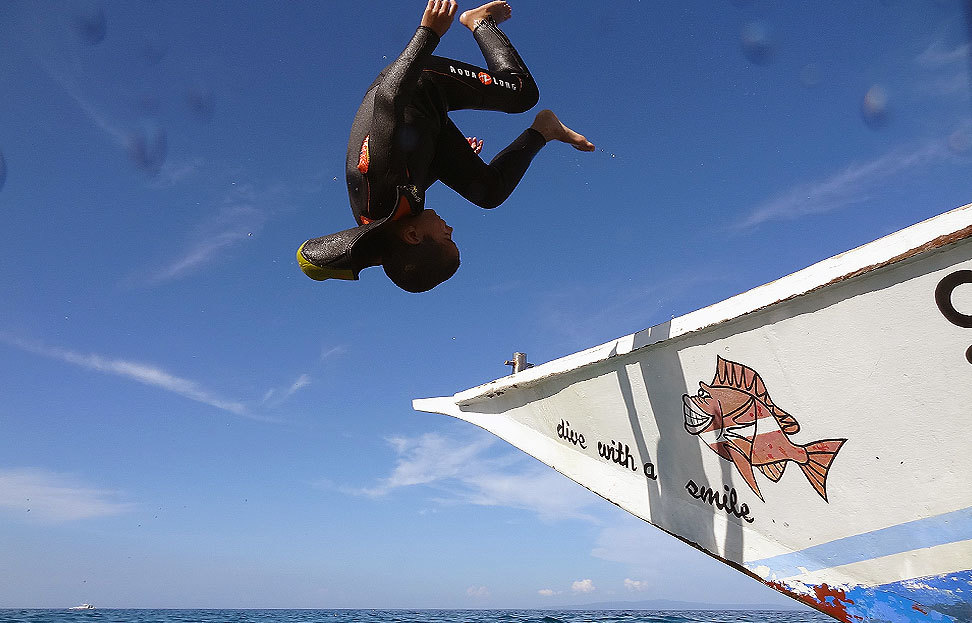 Until recently, the Philippines was a diving destination that "didn't exist". Few of the diving TOs presented them in their catalog and even rarer were the divers to dare to venture there. And yet, imagine a little: made up of an archipelago of 7 islands of which 107 of them total more than 11% of the land and of which just over 90 are inhabited, while around 2 islands do not have not even received a name ...
So, do photos in magazines and on the internet make you drool? Do you find that you do quite well in the dry, and that makes you want to go underwater? In the series of articles that will follow, I will try to help you clear your way to join the siblings of photographers, without becoming the pain in the ass who annoys his friends by inflicting on them ...

Since the advent of digital technology in consumer photography in 2002, the camera has almost become a staple of diving equipment. Amar and Isabelle Guillen, professional underwater photographers, give you some recipes to do more than just photos, and enter the world of beautiful images ...
1 year since Bébert has been gone ... Albert Falco, L'océanaute - Preview.
Yesterday, Friday April 26, Francois SARANO was the guest of the Grand Interview on France Inter… what else to say… Listen to him ..

Diving… What a wonderful activity. School of humility and… humidity! First, a good trip in a zodiac where you get ...

TED conferences (Technology, Entertainment and Design), are an international series of conferences organized ...
Some children dream of being astronauts or singers, others of saving the world like Batman. Eric Ducharme ...

While the oil giant BP is on trial for the explosion of the Deepwater Horizon platform, the National ...

This competition, created in partnership with the company Beuchat, will allow you to win prizes of the swordfish brand ...