DIVING IN EGYPT: I WILL… I WILL NOT…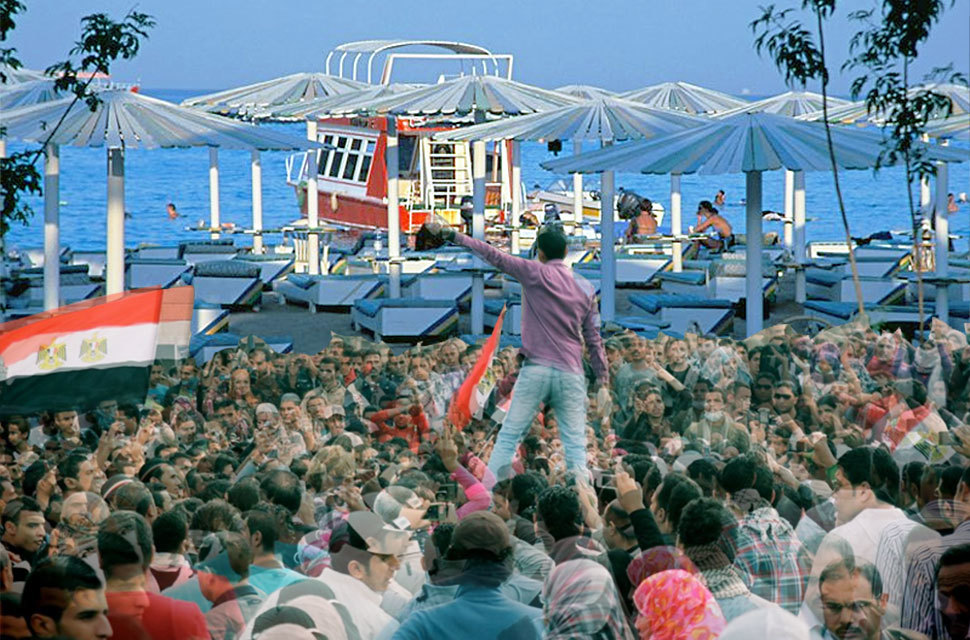 It is not easy to follow Egyptian news, as events are unfolding at an accelerated pace. On June 30, the media from around the world met in Cairo, on Tahrir Square, literally "Liberation Square" in order to bring us live this uprising. The images of popular gatherings quickly gave way to images of violence ... Since August 21, when the cameras were focused on Syria, almost no more information on television channels or in the newspapers. We invite you through this article to take stock of the situation in this country that we, the divers, love so much.
We told you in a previous issue, SCUBAPÉRO number 1 was filmed on June 27 in Nice. The atmosphere was beyond our expectations. So much so that the meeting ended at two thirty in the morning… We will therefore deliver to you in about fifteen minutes, the first images of the evening which lasted nearly 6 am… a marathon!…

After the previous season's podcasts, sound and background, we decided to add the image! All kidding aside, Scubaparté is a new monthly video series to follow in Le Mag throughout the year. The opportunity to meet exceptional divers, from their experience and sometimes their adventures, and to discuss with them the subjects that annoy (some…). In short, of "talking ...
Sperm whale from Howard hall on Vimeo.
While there are areas in which the expertise of a situation leads to a formal conclusion, in the behavioral analyzes of terrestrial or marine animals, no infallible rule can be defined. Stemming from empirical observations, are nevertheless born of the usual practices dependent on the situations, which always prove ...

"The Posidonia ... This is the kind of dive site that does not usually delight divers because diving in leeks, what an interest ... And yet ... I am currently editing a mini-series doc on marine ecosystems, including: l Posidonia herbarium.
I realize that I have very few beautiful images of Posidonia while looking in my archives ...
Since May 2009, Aqua Lung has made the daring bet to set up a subsidiary in Egypt, in Hurghada. Its premises located in the city center cover an area of ​​350 m² and house the team's offices, a large showroom, a warehouse, etc.

A new adventure organized from November 15 to 24 in the Philippines by Daniel Meouchy, the specialist in underwater treasure hunting for 24 years and by Francis Le Guen, with the logistical support of Blue World-Blue Lagoon…

Who would have bet that this model camera will change the video and even the way of shooting so much? With the GoPro 3, Nicholas Woodman, has exploded video standards, especially with the 4k format, but the Californian firm combines innovation ...