DIVING AT PAZ WITH MEXICAN ACROBATES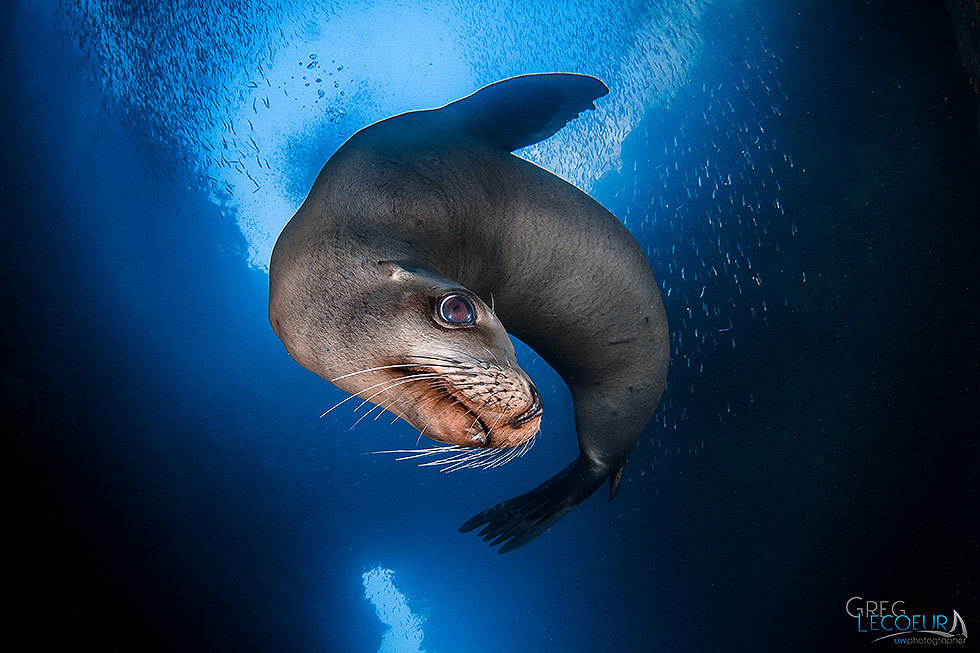 Between the Pacific Ocean and the Sea of ​​Cortez looms the Mexican peninsula called Baja California or Baja California. Located at the gateway to the Sea of ​​Cortez, its capital, the peaceful city of La Paz, conceals exceptional biodiversity and landscapes. Nicknamed by Jacques Yves Cousteau "the largest aquarium in the world", the Sea of ​​Cortez is suitable for many exceptional encounters depending on the season: schools of hammerhead sharks, whale sharks, giant manta rays, mobula rays, turtles, dolphins , California sea lions but also many marine mammals such as blue whales, humpback whales, gray whales and even orcas ...
In mid-December, Aqua Lung invited the diving press to come and discover its 2014 novelties in Tignes in the Alps. Rest assured, the world number 1 in terms of diving equipment is not getting into ski equipment but would like to have us test live THE novelty of the year ...

In the last issue of Le Mag, we already made three observations about the tiger shark. We are now going to continue these observations by analyzing the behavior of this shark, a rather delicate area, as we will see in our "observation N ° 4"…
"The Lembeh Strait and its extraordinary fauna is undoubtedly the most exceptional site for us to discover your talents as underwater photographers.
As photography enthusiasts and fans of this destination ...

The CNIL and the DGCCRF have investigated the practice of artificially increasing the price of plane and train tickets to encourage purchasing. They did not find any French merchant sites using this method ...

Secrets of making Kusmi Tea commercials reveal that there was no special trick! A real setting of 6 tons, freediving actors and diving cameramen. Find out how they were designed and produced ...