Diving in shark island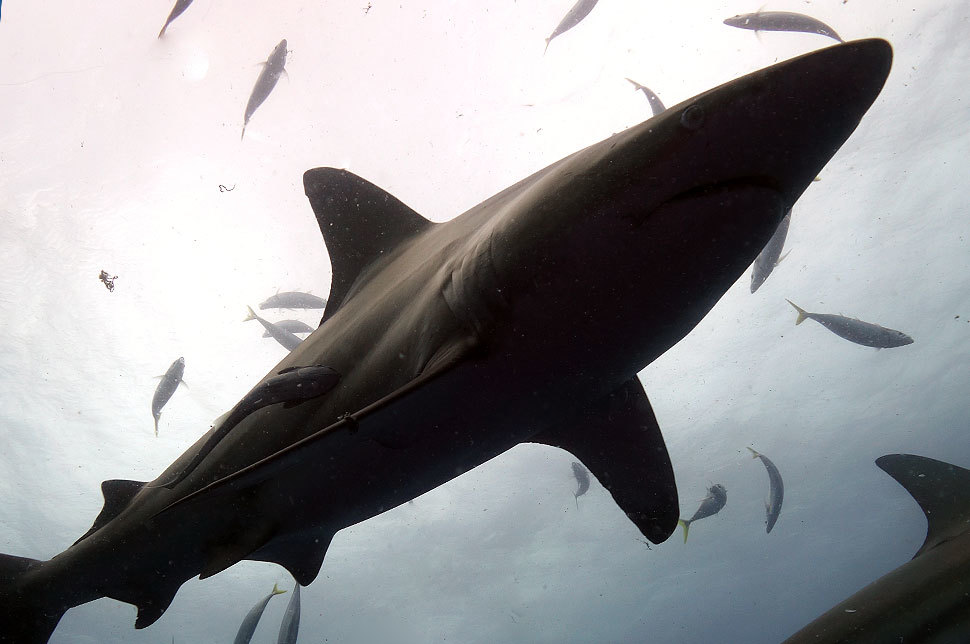 The African continent abounds in terrestrial and underwater wildlife. From the south of Mozambique to the extreme south of Africa, the richness of the waters, the currents, the underwater biodiversity and the migrations have allowed a very particular fauna to settle. Indeed, it is one of the few places on earth where it is possible to meet and dive with a hundred species of sharks, from the largest, the 12 m whale shark, to the smallest, the cat shark. 20 cm! Such a trip to this wilderness definitely changes all your perspectives ...
We cannot say that the subject has given rise to a multitude of works. So when Franck Vasseur published his Cave Diving Technical Manual last January, it seemed relevant to us to echo it and get to know this "sout" diving expert… as they say…

New in 2014! This year, the Nature-Photo treasure hunt will take place on 2 levels. A first "Explorer" for all divers and a second "Expert" for divers who want a more difficult version, with more complicated species to find or photograph ...

Produced by Daniel Stoupin from 150.000 photos of 22 megapixel RAW… It took him 3 months of work for every minute of this exceptional video. Well shot Mister Stoupin http://www.microworldsphotography.com/
And yes!!! It is finally broadcast !!! And it's on Arte !!! In 1938, when it was only known as a fossil, a coelacanth ...

That Henri Eskenazy takes himself for God… nothing very surprising !!! But now he's saying it loud and clear ...

2 years already… France 3 pays homage to Bébert with a nice range of guests… Make yourself comfortable and enjoy……