MALDIVES: CRUISE DIVING MANTA CRUISE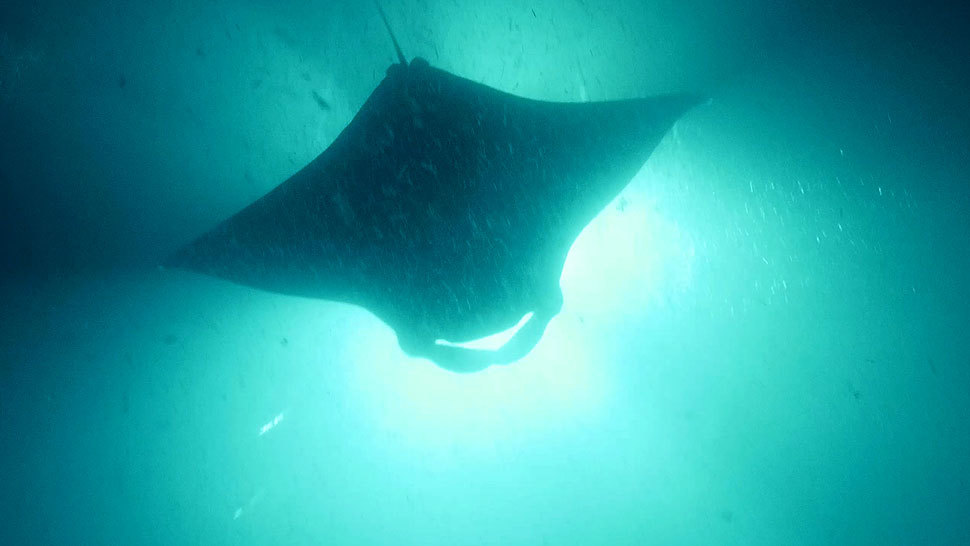 Unlike many specialist agencies, Abyssworld has chosen for many years to charter the Manta Cruise throughout the diving season in the Maldives. He therefore does not limit himself to reselling a cabin on a boat that he does not really know, but masters it from start to finish. In addition, before being the boss of a travel agency, Christophe Paul was a diving instructor ... this allows him to have a more precise vision of the profession ...
In the space of thirty years, tourist activity has replaced the traditional fishing sector as the engine of economic development. In 2000, it contributed about 20% of the GNP, 32% of the country's income and 75% of foreign exchange inflows. From the start, the government preferred to separate the islands dedicated to tourism from other inhabited islands, so as to limit contact between a local 100% Muslim society and 80% Western tourists. So that 87% of the tourist capacity of the Maldives today takes the form of hotel islands ...

How, after more than twenty years of scuba diving escapades, come to realize a book on freediving? Isn't that a bit "unnatural"? "In fact, it's more of a homecoming," says Philippe; "When I began to work alongside great champions like Tanya Streeter, Loïc Leferme and Fred Buyle during the world championships in 2000 to produce the images, I looked like an elephant in a porcelain store, surrounded by pipes, bottles and other regulators… "…
VIDEO TO THE ONE
See you this weekend at Paris diving show
THE BRIEF
Like every year, the underwater image specialist Plongimage, invites you to its stand to discover a number of new products and even a daily competition with large prizes. ...

Freshly landed from Corsica, after 5 seasons at Incantu, Eloïse and Krisztian (Mihaly) RAJ have chosen Brittany and more precisely Vannes, to take the reins of their own Diving Center. Associated with Martial Warnier de Wailly…

Mediterranean Dive Spots allows users, all over the world, to choose and prepare their travel destinations in the Mediterranean, based on their research concerning their favorite activity: diving ...