MALDIVES DIVING CRUISE: THE MANTA CRUISE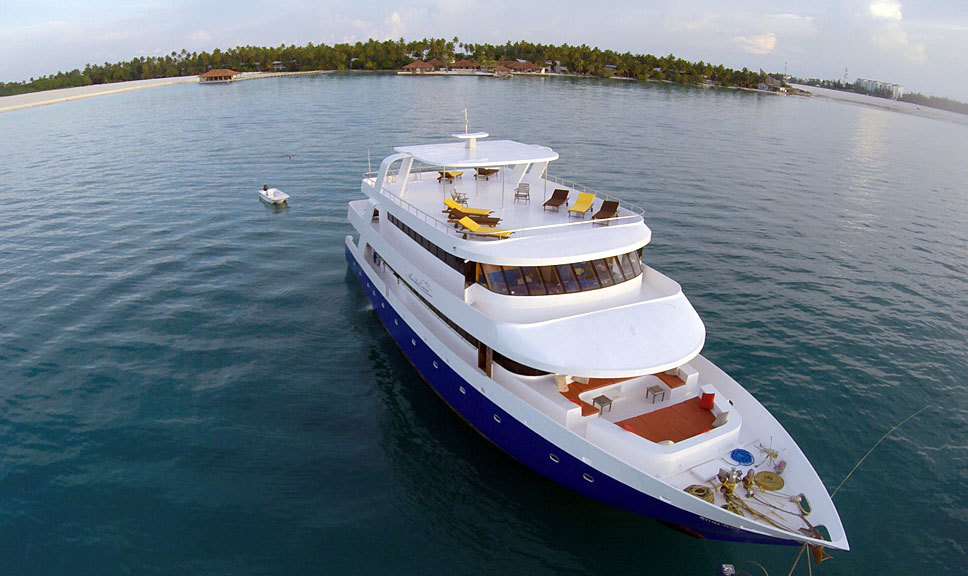 Located about 451 kilometers south of India, there are 1199 islands, of which 202 are inhabited. The surface area of ​​these emerged lands is 298 km² but this country covers 21 km²… Yes, like every year, I'm taking you to the Maldives. And like every year, it's on the Manta Cruise that it happens with friend Thomas Demesmaeker who is our host and has lived in the Maldives for eleven years. We therefore embarked on a Center-North cruise, from November 372,72 to 13 ...
An emergency assistance plan or response plan is a prerequisite for a successful rescue operation for an injured diver. Such a plan should include information relating to immediate first aid and emergency treatment in situ, as well as the most rapid transport to the nearest and most appropriate medical facility. It is the responsibility of each local dive operator to write such an emergency assistance plan ...

In 1930, Wallace Hume Carothers invented the two essential components of wetsuits, neoprene and nylon. Within the company DuPont Chemicals in the United States, he developed the first synthetic elastomer. But his invention initially had nothing to do with sport. Neoprene had mainly industrial applications in automotive, construction and aviation ...
VIDEO TO THE ONE
THE BRIEF
At the start of 2016, Aqua Lung launched a new challenge by marketing its own range of dive computers. The official presentation will be made at the Paris Diving Show but I can't resist sharing the photos ...

Two ocean lovers were fed up with seeing trash go by when they were on their surfboards. They therefore worked on an automated trash can project, capable of catching floating garbage, oil, fuel and detergents ...

Guillaume Néry invited to TED in 2013… to see quite simply.