FULL METAL CRUISE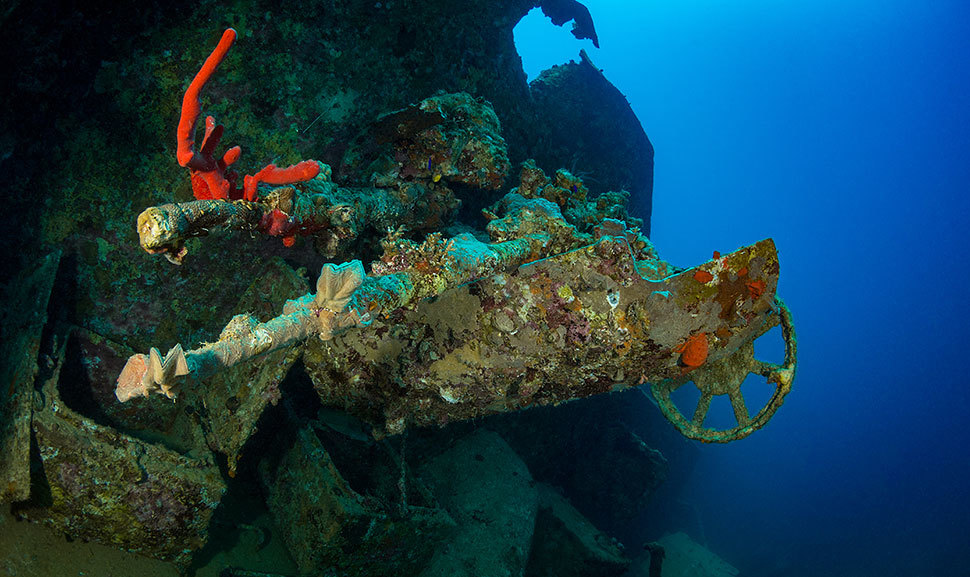 A cruise in the Red Sea entirely dedicated to wrecks! On the menu: the discovery of often emblematic sunken ships. But also others, more anonymous and modest, vestiges, remains of containers or forgotten barcasses: a targeted program which will make metal rhyme with feast ...
It is not the negative temperatures that fascinate me 🙂 It is the polar world, its environment, its silence, its beauty and, also, its history and its fragility. To think that a drop of water which solidifies could have broken the boats of the first great explorers and that this same drop of water tells us about the past of our climate while acting on our future is fascinating ...

It is now well known that when traveling by air, dangerous items, such as blades or knives, must be checked in as hold baggage. And this, for safety reasons vis-à-vis other passengers and crew members, to prevent hijackings, or to avoid injuring someone ...
VIDEO TO THE ONE
Production : Denis Lagrange
THE BRIEF
Porbeagle sharks over two meters in close proximity to the Trégor coast! And it's not a rumor: the Costarmorican Didier Brémont filmed them…

In need of inspiration for Christmas gifts? No worries. Aqua Lung offers a selection of products that will undoubtedly delight your favorite diver ...

The GoPro Hero 5 Black takes more or less the design of the Hero 4 family, with a rectangular body. However, it stands out ...